Real Talk is working to teach teens and college students about the consequences of underage alcohol misuse.
The first two months of a new student's college experience can set the tone for the rest of their academic career. Most students are having their first taste of independence, and with it brings many new opportunities — both good and bad. Underage drinking in college is a reality that many students face, regardless of whether they are members of Greek societies, living in a dorm or commuting to campus.
The truth is that most college students will be tempted to drink alcohol soon after arriving at school. Michaela McLean, Miss Florida 2019, says, "More students are prone to drinking alcohol in their first month of school to gain acceptance and even popularity among their peers."
McLean is a Real Talk ambassador, a group of former and current Miss Florida Scholarship Program candidates who share knowledge about alcohol and drug use with Florida students. Real Talk ambassadors visit schools and host open, judgment-free discussions about drugs and alcohol with current and future college students. These women have seen substance misuse in college, and they've witnessed the far-reaching effects it can have.
College Binge Drinking Statistics
Lindsay Bettis, Miss Orlando 2019, says, "If more people are exposed to the hard facts, they may be willing to abstain from binge drinking."
The hard facts are best seen through college drinking statistics for students aged 18 to 22, which include:
58% reported drinking alcohol in the last month
37.9% reported binge drinking in the last month
12.5% reported heavy alcohol use
Essentially, more than half of students are drinking at least once per month. In addition, a third of students are binge drinking, meaning men drink more than five units of alcohol in one sitting and women drink more than four. Heavy alcohol users are drinking at least five days in a row.
"Many students get injured, or even die from binge drinking and everyone thinks it won't happen to them until it does," Bettis explains. "That's why I am so thankful to be a Real Talk Ambassador to explain the science behind drinking and drugs."
The Critical First Months
Incoming college freshmen face an entirely new world, full of independence and relative freedom. In many high schools, the student body has a focus on popularity and social status. This mindset can easily continue into college, and students may feel they have something to prove.
McLean says, "Most freshmen do not fully understand the consequences of underage binge drinking since their peers' voices speak far louder than being told by an authority figure. They have the mindset that binge drinking is part of the 'full college experience."
Peer pressure in college, whether it's at parties or from fellow fraternity or sorority members, can be a powerful persuader. Students want to "fit in with the crowd and impress friends," McLean says. However, the problems that come from alcohol can stop a student's college career before it even begins.
Consequences of Underage Drinking
While college drinking statistics are alarming, the consequences that follow may be even worse. Each year, underage drinking is estimated to cause:
1,825 alcohol-related injuries
696,000 assaults from another student who has been drinking
97,000 sexual assaults or date rapes from another student who has been drinking
In addition, around 20% of students meet the criteria for alcohol use disorder. Alcohol use can also cause academic issues, as 25% of students report adverse effects due to drinking. These include:
Missing class
Falling behind in curriculum
Doing poorly on exams and assignments
Lower grades overall
Alcohol misuse can lead to failed classes, criminal charges, alcohol use disorder and many other lifelong consequences.
Preventing Underage Binge Drinking
As a parent of a college student, it's important to be aware of what your child may face when attending higher education. By understanding real-world statistics, the risks of underage binge drinking and the sometimes lifelong consequences of college drinking, you can better prepare your incoming freshman for what may await them.
Lauren Nielsen, Miss Tampa 2019, has some advice about how to avoid drinking in college: "Get involved in clubs and organizations. This will keep you regimented with your goals and give you an outlet in which to have fun and make new friends."
Other members say it is good to find like-minded peers who do not view drinking as part of the college experience. When all else fails and peer pressure is running high, it is best to simply communicate that you aren't interested in activities like drinking.
Bettis explained that "once I did that [communicate that I wasn't interested in participating in those type of activities], I was able to find my true friends that were not willing to make me compromise my values."
Real Talk has a mission to illustrate the realities of college drinking and substance use to Florida-area students. If you are interested in having a Real Talk ambassador speak at your school or college campus, you can request more information here.
If your child is currently experiencing issues with alcohol use or addiction, The Recovery Village is here to help. Contact us today to learn about treatment programs and recovery plans that can work well for your loved one.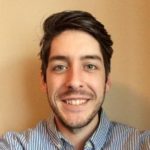 By – Jonathan Strum
Jonathan Strum graduated from the University of Nebraska Omaha with a Bachelor's in Communication in 2017 and has been writing professionally ever since.
Read more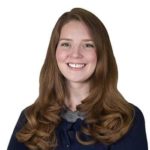 Editor – Renee Deveney
As a contributor for Advanced Recovery Systems, Renee Deveney is passionate about helping people struggling with substance use disorder. With a family history of addiction, Renee is committed to opening up a proactive dialogue about substance use and mental health.
Read more
Medical Disclaimer
The Recovery Village aims to improve the quality of life for people struggling with substance use or mental health disorder with fact-based content about the nature of behavioral health conditions, treatment options and their related outcomes. We publish material that is researched, cited, edited and reviewed by licensed medical professionals. The information we provide is not intended to be a substitute for professional medical advice, diagnosis or treatment. It should not be used in place of the advice of your physician or other qualified healthcare providers.