Red Ribbon Week, held October 23–31, aims to lower the impact of drug use in the U.S. and encourage healthier choices. The 2020 theme is "Be Happy. Be Brave. Be Drug Free."

During the 1980s, drug and alcohol use was a major public health concern. The crack epidemic was prominent and heroin started to emerge in low-income communities across the United States. Neighborhoods nationwide were growing tired of the effects that drugs and alcohol had on their loved ones.
To combat widespread drug use, the National Family Partnership spearheaded the National Red Ribbon Campaign in 1988. Also known as Red Ribbon Week, the movement is intended to present a visible commitment to living a healthy, safe and substance-free life.
Red Ribbon Week runs each year, October 23–31, and aims to educate youth about the dangers of drugs and alcohol. The campaign has informed millions of individuals around the world about the realities of substance use.
Each year, the program adopts a theme intended to change thoughts and behaviors associated with drug and alcohol misuse. This year's Red Ribbon Week theme is, "Be Happy. Be Brave. Be Drug Free." Created by Tricia Nelson of Locust Corner Elementary School in Cincinnati, the slogan will be used in schools and communities across the nation during Red Ribbon Week 2020.
History of Red Ribbon Week
The history and meaning behind Red Ribbon Week are quite sad. It involves the death of a man who dedicated his career to protecting people from the dangers of substance abuse.
On February 7, 1985, Drug Enforcement Administration agent Enrique "Kiki" Camarena left his office to meet his wife for lunch when five drug traffickers shoved him into a car. His body was found one month later. Investigators concluded that he had been tortured and murdered.
In response to Camarena's death, his friends, family and neighbors began wearing red satin badges, representing a belief that one person can make a difference. Parents began creating anti-drug coalitions in Camarena's honor. The red ribbon soon became the symbol of this movement.
32 Years of Red Ribbon Week
In 1988, the National Family Partnership organized the first Red Ribbon Week. President Ronald Reagan and First Lady Nancy Reagan served as honorary chairpersons of the first Red Ribbon installment. Each year, the campaign has grown in popularity and prestige.
Red Ribbon Week is an opportunity to represent a desire to live a substance-free life. Others use this week to honor the memories of those who have died as a result of drug and alcohol misuse.
Red Ribbon Week is a chance to follow the example of Kiki Camarena who said, "I'm only one person, but I want to make a difference."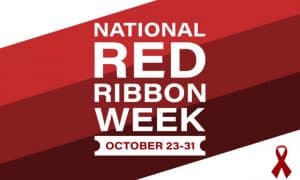 How You Can Help
Red Ribbon Week is the oldest and largest drug prevention program in the United States. The National Red Ribbon Campaign allows Americans to unite and take a stand against substance use. A key aspect of the program is spreading awareness of drug and alcohol addiction.
During Red Ribbon Week, you can make a difference. You can help spread awareness for drug and alcohol misuse by:
Discussing the consequences of substance use with family, friends, colleagues or classmates
Talking to teens and children about drugs and the importance of living a drug-free lifestyle
Creating blogs or social media posts about drug or alcohol addiction's real impact on people of all backgrounds
Volunteering your time to organize or coordinate an anti-drug activity
Helping people in addiction recovery identify sober activities and find job
Encouraging youths to engage in healthy social and physical activities
You can also participate in virtual and socially-distanced Red Ribbon Week activities, like entering the 2020 National Red Ribbon Week Photo Contest or planning a Red Ribbon "CruiseBy."The purpose of these activities is to educate communities about the risks of drug use and help individuals struggling with addiction to find appropriate treatment.
If you or someone you love is struggling with drug or alcohol misuse, addiction treatment can help. The Recovery Village rehab centers operate throughout the United States, with trained medical experts who tailor treatment plans to meet your specific needs. To learn how treatment can help you better manage your addiction, contact The Recovery Village today.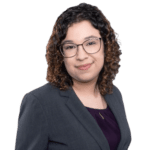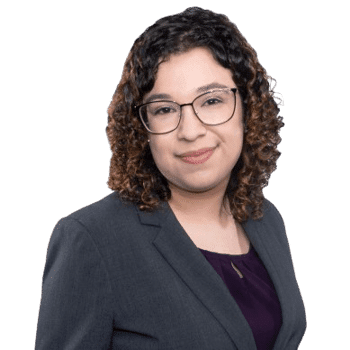 Editor – Melissa Carmona
Melissa Carmona puts years of writing and editing experience to work helping people understand substance abuse, addiction and mental health disorders.
Read more
Medical Disclaimer
The Recovery Village aims to improve the quality of life for people struggling with substance use or mental health disorder with fact-based content about the nature of behavioral health conditions, treatment options and their related outcomes. We publish material that is researched, cited, edited and reviewed by licensed medical professionals. The information we provide is not intended to be a substitute for professional medical advice, diagnosis or treatment. It should not be used in place of the advice of your physician or other qualified healthcare providers.