Learn about how porn and substance addictions affect the brain, the risks of mixing substance and porn use, and steps you can take to recover from each kind of addiction.
The extent to which pornography use resembles substance use is controversial. Some researchers insist that the brain's response to porn is so similar to its response to substances that behavioral disorders like porn addiction should receive the same classification as substance use disorders. Other researchers insist that neurochemical changes like increased dopamine are universal that they render these findings trivial. Instead, these researchers classify pornography use disorders as compulsive behavior or impulse control disorders.
Regardless, the truth for people struggling with porn addiction is that a combination of biology, psychology and other factors make it hard to stop or reduce use without help. This is especially true when someone has become addicted to porn after experiencing another mental health condition, trauma or a period of heightened stress.
Porn addiction comes with particular risks and consequences. Frequent pornography use can condition the brain and body to become aroused only in response to something as stimulating as porn. This conditioning of the brain has caused many people who are addicted to porn to become unable to enjoy a healthy sexual response with their intimate partners.
In addition, the narratives of many pornographic films can cause people to develop ideas about sexuality that are destructive or hurtful to themselves or their sexual partners. The worldview and messages associated with several types of porn can intensify or cause anxiety or depression, especially in conjunction with the neurochemical effects of pornography use. When combined with substance use, these reactions can be even more severe.
Related Topic: Pornography and depression
Effects of Drug Abuse on Porn Addiction
Using pornography makes many people feel ashamed. For some, the conflict between their porn use and the tenets of their faith drives these feelings. For other people, internalized shame about their sexuality is the issue. Many people feel embarrassed about the kind of porn they watch and fear what it might reflect about them morally or psychologically. It is not uncommon for people to use substances while they use porn to suppress these feelings of anxiety and fear.
Other people may combine porn and substance use to increase the pleasure they experience while viewing porn. Substances can induce euphoria and heightened sensory responses that amplify pleasurable sexual feelings. Mixing porn and substance use can be so stimulating that it blocks out awareness of anything else. This can make people who are overwhelmed by stress or recent trauma especially vulnerable to developing cross-addictions to substances and pornography.
Unfortunately, combining substance and pornography use increases the risk of addiction to both. Using substances to suppress feelings that would usually cause someone to resist using pornography increases the chance that they will use it regularly and become addicted to it. Substance use also lowers the efficacy of interventions for porn addiction. Many therapeutic interventions for porn addiction focus on restoring awareness of inner states, which is much more difficult for people who use substances that suppress or distort this awareness.
When combined, substance and porn use increase the risk of negative outcomes including interpersonal, financial and occupational problems. This cross-addiction also increases the risk of psychological complications including depression and anxiety. This is in part due to shared effects substance and porn use have on the brain.
Similarities Between Porn Addiction and Substance Addiction
Both porn and substance addiction are linked to genetic and biological factors. Variations in brain structure and function and psychological traits like emotional reactivity increase the risk for both substance and pornography use disorders. The increased risk of addiction caused by having a parent with addiction is similar for behavioral and substance addictions.
Both porn and substance use trigger changes in the brain's reward pathway systems, increasing levels of the neurotransmitter dopamine. These brain systems are activated by any activity that promotes learning or survival but can be overstimulated by drugs and pornography. This can cause levels of brain chemicals like dopamine and serotonin to drop significantly after using either porn or substances, triggering psychological reactions like depression and anxiety.
Like substance use, porn use can make some parts of the brain less responsive and cause gray matter in certain areas of the brain to decrease in volume. It can cause overactivity in other parts of the brain that may contribute to psychological withdrawal symptoms.
Statistics on Porn Addiction and Substance Abuse
Over half of American adults report consuming alcohol in the past month, while 9 percent, or about 25 million adults, report using illegal drugs every month. Approximately 40 million Americans use pornography each month. About 15 million American adults have an alcohol use disorder, while about 9 million have another kind of substance use disorder.
About 9 percent of regular porn viewers, or approximately 3 million people, say they have had difficulty stopping. Almost half of American families say that pornography use is a problem in their home. Based on general comorbidity rates for behavioral addictions, anywhere from one to two-thirds of people with porn addiction will experience a substance use disorder in their lifetimes.
Treating Porn Addiction and Co-Occurring Substance Use Disorders
Fortunately, the commonalities between substance use disorders and pornography addiction make it possible to treat together. Many interventions that are effective for one condition can be helpful for the other. These include cognitive behavioral therapy (CBT), dialectical behavioral therapy (DBT) and group treatment.
Peer and mutual support groups can be an important part of recovery from both behavioral and substance addictions. Whether someone attends multiple groups or chooses one where they feel most comfortable depends on individual preference. Some people may find they prefer going to support or 12-step groups for substance addictions. Other people may prefer groups more focused on their pornography addiction like Sex Addicts Anonymous or Pornography Addicts Anonymous. Some people might enjoy finding fellowship in multiple groups.
Research shows that when people have multiple behavioral health conditions, treating them simultaneously in an integrated program is more effective than treating them separately or in sequence. These findings are widely accepted in the treatment community and most behavioral health programs now offer integrated treatment for people with dual disorders.
People with mental health and substance use disorders often participate in substance abuse treatment groups, individual mental health therapy, complementary therapy and support groups at the same integrated program. People with dual addictions can often address them in the same groups, though people with porn addiction may prefer to address it in specialized individual therapy when there are not targeted porn addiction groups at their program.
The Recovery Village operates facilities across the United States that provide integrated treatment for substance use disorders and other co-occurring mental and behavioral health conditions. If you are struggling with substance use and are also concerned that your porn use has escalated to addiction, please contact a representative from The Recovery Village today to learn about treatment options that can fit your needs.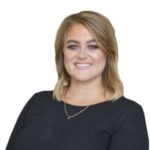 Editor – Jennifer Kopf
Jennifer Kopf is a Florida-based writer who likes to balance creative writing with helpful and informative pieces. Her passion for helping people has translated into writing about the importance of treatment for substance use and mental health disorders.
Read more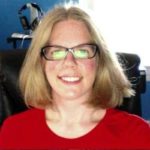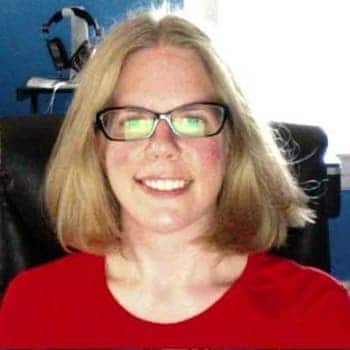 Medically Reviewed By – Stephanie Hairston, MSW
Stephanie Hairston received her Bachelor of Arts degree in Psychology and English from Pomona College and her Master of Social Work degree from New York University.
Read more
Sources
---
Love, Todd, Laier, Christian, Brand, Matthias, Hatch, Linda, and Hajela, Raju. "Neuroscience of Internet Pornography Add[…] A Review and Update." Behavioral Sciences, 5(3): 388-433. Published September 18, 2015. Retrieved January 11, 2019.
Wetterneck, Chad T., Burgess, Angela J., Short, Mary B., Smith, Angela H., and Cervantes, Marita E. "The Role of Sexual Compulsivity, Impulsi[…]rnet Pornography Use." The Psychological Record, 62(1): 3-18. Published January 2012. Retrieved January 11, 2019.
Kuhn, S., and Gallinat, J. "Brain Structure and Functional Connectiv[…]n: The Brain on Porn." JAMA Psychiatry, 71(7): 827-34. Published July 1, 2014. Retrieved January 11, 2019.
Olsen, Christopher M. "Natural Rewards, Neuroplasticity, and Non-Drug Addictions." Neuropharmacology, 61(7): 1109-1122. Published April 1, 2011. Retrieved January 11, 2019.
National Institute on Alcohol Abuse and Alcoholism. "Alcohol Facts and Statistics." Updated August 2018. Retrieved January 11, 2019.
National Institute on Drug Abuse. "Nationwide Trends." Revised June 2015. Retrieved January 11, 2019.
Webroot.com. "Internet Pornography by the Numbers: A S[…]nt Threat to Society." Undated. Accessed January 10, 2019.
Weir, Kirsten. "Is Pornography Addictive?" Originally published in the American Psychological Association's Monitor on Psychology, Vol. 45, No. 4. Published April 2014. Retrieved January 10, 2019.
Grant, Jon E., Potenza, Marc N., Weinstein, Aviv, and Gorelick, David A. "Introduction to Behavioral Addictions." American Journal of Drug and Alcohol Abuse, Volume 36(5): 233-241. Published September 1, 2011. Retrieved January 10, 2019.
Kelly, Thomas M., and Daley, Dennis C. "Integrated Treatment of Substance Use an[…]sychiatric Disorders." Social Work in Public Health, Vol. 28, No. 3-4: 388-406. Published June 3, 2013. Retrieved January 10, 2019.
Medical Disclaimer
The Recovery Village aims to improve the quality of life for people struggling with substance use or mental health disorder with fact-based content about the nature of behavioral health conditions, treatment options and their related outcomes. We publish material that is researched, cited, edited and reviewed by licensed medical professionals. The information we provide is not intended to be a substitute for professional medical advice, diagnosis or treatment. It should not be used in place of the advice of your physician or other qualified healthcare providers.