Even though prednisone is not an addictive medication, it can cause uncomfortable withdrawal symptoms. Learn some of the common signs and symptoms of prednisone use.
Article at a Glance:
When someone takes prednisone, their body reduces levels of naturally produced cortisol
When prednisone use stops, cortisol levels stay low for a few days
With lower-than-normal cortisol, people may experience withdrawal symptoms
Withdrawal symptoms can be uncomfortable, but permanent damage is unlikely
Withdrawal symptoms can be avoided with a prednisone taper
Side Effects of Prednisone Misuse
Uncomfortable prednisone side effects can happen even with appropriate use, but some people can also experience unpleasant prednisone withdrawal symptoms.
Prednisone is a synthetic steroid that mimics the natural hormone cortisol. The body uses cortisol to regulate a variety of factors like weight, appetite, mood and the immune system.
Even though prednisone is not an addictive substance, it can be abused and produce withdrawal symptoms, even with appropriate use.
The side effects of prednisone and prednisone withdrawal can be treated by a doctor. With a doctor's help, patients whose bodies developed a prednisone dependency can receive a tapering regime to alleviate as many withdrawal symptoms as possible.
Signs and Symptoms of Prednisone Withdrawal
Symptoms of drug withdrawal are often associated with drug abuse. Prednisone abuse is uncommon even though some people experience a short-lived euphoria when they take it. Adrenal glands are efficient at adjusting the level of cortisol it releases, so the pleasurable effects experienced, if any, stop a few days after first using prednisone.
Abruptly stopping steroid use can lead to steroid withdrawal syndrome (SWS). Most prescribers will avoid SWS by tapering prednisone slowly, which allows the adrenal glands enough time to increase the amount of cortisol they make to move back to normal levels.
If a person currently takes prednisone and are experiencing side effects, to counteract these, they may need to speak with their doctor about a dosage adjustment. If a prednisone dependency develops, prednisone withdrawal can occur if the steroid use is stopped. There are certain signs and symptoms that people can anticipate if prednisone withdrawal is expected.
Physical Symptoms of Prednisone Withdrawal
There are many symptoms of prednisone withdrawal. When prednisone is stopped without tapering, the following physical symptoms may occur:
Abdominal pain
Coma
Salt cravings
Darkened patches in the skin
Decreased consciousness
Dehydration
Diarrhea, nausea, and vomiting
Dizziness when standing
Fever
Headache
Seizures
Hypotension
Reduced appetite and weight loss
Weakness, fatigue or slow movement
The symptoms of SWS resemble the symptoms of Addison disease, which is a disease where the body doesn't make enough cortisol. The difference between the two is that SWS will get better with time and Addison disease requires a lifetime treatment with oral steroids like prednisone.
Psychological Symptoms of Prednisone Withdrawal
What are the side effects of prednisone?
Prednisone psychological side effects from SWS include:
Lethargy
Malaise
Psychiatric symptoms like hallucinations and false beliefs
Other Prednisone Side Effects
While taking prednisone, it can produce different side effects in men and women.
Examples of prednisone side effects in men:
Erection problems
Low sex drive
Examples of prednisone side effects in women:
Excess hair growth
Irregular periods or periods that stop
Effects of Short-Term Prednisone Withdrawal
Prednisone short-term side effects tend to go away on their own.
The short term effects of prednisone withdrawal are uncomfortable but do not cause permanent side effects as long as a person's adrenal glands are functioning properly. A prednisone taper is the most common treatment for withdrawal symptoms and can be tailored to last as long as a person's body needs.
Effects of Long-Term Prednisone Withdrawal
Prednisone long-term side effects that linger after a person stopped prednisone use may mean they have an underlying adrenal disorder.
If a person experiences prednisone withdrawal for weeks or months after stopping prednisone, they should schedule a visit to their doctor. Long-term withdrawal may be evidence of an underlying adrenal disorder that requires treatment.
Intervention for Prednisone Withdrawal
Prednisone and other steroids must be tapered slowly to allow the adrenal glands to readjust how much cortisol they make. A typical taper regimen can last anywhere from days to weeks, depending on the dose of prednisone a person used and how long they were using it. Most regimens lasting longer than five days need a taper.
Taper regimens usually step down every three to five days. Here is an example:
Prednisone 20 mg daily for five days
Prednisone 10 mg daily for five days
Prednisone 5 mg daily for five days
While prednisone is not addictive, many prescription medications are. If you or a loved one live with an addiction to a prescription or illicit drug, contact The Recovery Village today. Call to speak with a representative about how addiction treatment can work for you.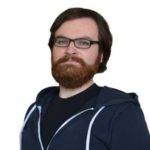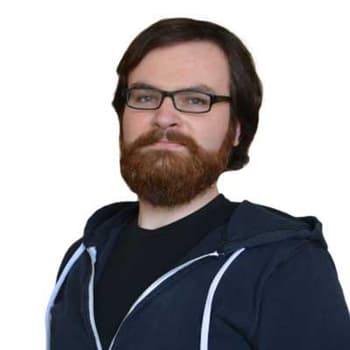 Editor – Thomas Christiansen
With over a decade of content experience, Tom produces and edits research articles, news and blog posts produced for Advanced Recovery Systems.
Read more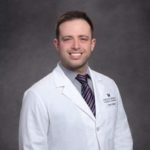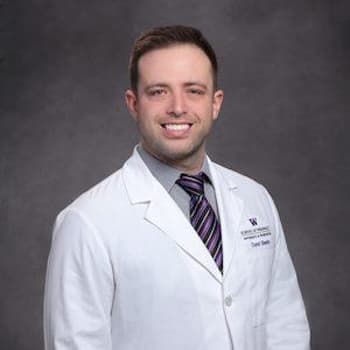 Medically Reviewed By – Dr. Conor Sheehy, PharmD, BCPS, CACP
Dr. Sheehy completed his BS in Molecular Biology at the University of Idaho and went on to complete his Doctor of Pharmacy (PharmD) at the University of Washington in Seattle.
Read more
Medical Disclaimer
The Recovery Village aims to improve the quality of life for people struggling with substance use or mental health disorder with fact-based content about the nature of behavioral health conditions, treatment options and their related outcomes. We publish material that is researched, cited, edited and reviewed by licensed medical professionals. The information we provide is not intended to be a substitute for professional medical advice, diagnosis or treatment. It should not be used in place of the advice of your physician or other qualified healthcare providers.