Treatment for nicotine addiction involves behavioral and pharmacological approaches. Treatment at a rehab center may be necessary for severe dependence.
Nicotine is the addictive chemical present in tobacco products. Long-term use of tobacco products or e-cigarettes can lead to nicotine dependence. The addictive properties of nicotine make quitting smoking difficult despite individuals being aware of the negative health consequences caused by smoking.
The treatment of nicotine addiction involves a combination of behavioral approaches and medications. Treatment at an outpatient smoking cessation clinic is often effective in helping individuals overcome their dependence on nicotine, but treatment at a residential treatment center may be necessary for addressing severe addiction.
Nicotine Addiction Treatment Options
Nicotine addiction involves a physical and psychological dependence on nicotine. Hence, a combination of behavioral and pharmacological approaches is more effective in helping individuals quit smoking than either approach alone. Pharmacotherapies for nicotine addiction include nicotine replacement therapy and the use of medications like varenicline or bupropion.
Nicotine replacement therapy and medications are effective in reducing the severity of withdrawal symptoms and cravings. Behavioral approaches include counseling in a group or individual setting and participation in social support groups. Behavioral approaches provide individuals with coping skills to resist the use of tobacco products when confronted with triggers. Social support, gained through participation in 12-step programs and counseling, is also a critical factor in overcoming nicotine dependence.
Nicotine Replacement Therapy (NRT)
Nicotine replacement therapy involves the use of low doses of nicotine to alleviate withdrawal symptoms and reduce cravings. Addiction to most nicotine products relies on the rapid delivery of high doses of nicotine to the brain via the bloodstream to produce the desired effects of nicotine. However, nicotine replacement products deliver only a small amount of nicotine at a more gradual rate without the toxic chemicals present in tobacco smoke. The slower rate of nicotine delivery reduces the risk of dependence on these products if used as prescribed.
People may choose to utilize:
Nicotine patch: Nicotine patches are available over-the-counter but may also be prescribed by a physician. The patch gradually delivers a controlled amount of nicotine over the entire day to suppress cravings throughout the period. Other nicotine replacement products are often used in combination with nicotine patches to provide instant relief from cravings when they arise. A month's supply of nicotine patches costs around $75.
Nicotine gum: Nicotine gum and lozenges are available as over-the-counter products and are often preferred by individuals over the patch due to the control provided over the dose of nicotine intake. A piece of nicotine gum may be used every one to two hours. Chewing nicotine gum may cause jaw soreness and oral irritation. Nicotine gum costs between $3 to $4.50 for 10 pieces of gum.
Nicotine lozenge: Nicotine lozenges are similar to nicotine gum, but provide a more discreet way of using nicotine. The use of nicotine lozenges requires letting the lozenge dissolve gradually while avoiding chewing or swallowing it.
Nicotine inhaler: A nicotine inhaler consists of a plastic holder that resembles a cigarette. A cartridge containing nicotine is inserted in the inhaler and involves puffing on the mouthpiece to inhale the nicotine. Nicotine inhalers tend to satisfy the oral urges of individuals who use cigarettes or e-cigarettes. A nicotine inhaler requires a prescription and may be used 6 to 16 times a day. The use of a nicotine inhaler may cause a cough or a sore throat. The nicotine inhaler costs about a dollar per use.
Nicotine Nasal Spray: Like the inhaler, nicotine nasal spray also requires a prescription. Nicotine nasal sprays produce their effect within 5 to 10 minutes and can be used once every hour. These sprays may cause temporary irritation of the eyes, nose and throat that lasts a few days.
Medications
Pharmacological approaches to the treatment of nicotine addiction include the use of nicotine replacement therapy and medications like bupropion and varenicline. Although there are other drugs like clonidine and antidepressants that show some efficiency in the treatment of nicotine dependence, many such drugs have a higher frequency of side-effects and are sometimes less effective than nicotine replacement therapy. Some medications include:
Therapy and Support
Behavioral approaches involve either individual or group counseling, and effective treatment requires at least four to eight sessions of behavioral therapy. Behavioral therapy is critical in imparting skills to cope with stressful situations and other triggers that lead to drug use. Even counseling provided via telephone or the internet can be effective.
Choosing Treatment for Nicotine Addiction
A majority of the individuals who try to quit smoking or other forms of tobacco use tend to have made multiple prior efforts at quitting. Experiencing setbacks must not be looked upon as failures but as learning experiences. Professional help can be useful in such cases and a physician or smoking counselor can provide guidance regarding suitable smoking aids and behavioral therapy. Smoking cessation programs, offered by local hospitals, community centers and work sites, can also be useful in the treatment of nicotine addiction.
Effective smoking cessation programs provide treatment that is tailored for the individual's needs and use a combination of behavioral and pharmacological approaches. Smoking cessation programs also provide follow-up care to reduce the chances of a setback occurring. Behavioral approaches may involve individual or group counseling and at least four to eight sessions of counseling are recommended. Even counseling provided over the telephone or internet can be as effective as face-to-face counseling. Besides such outpatient and telephone or internet-based services, treatment at an inpatient rehab or residential treatment program may be helpful for individuals who are unable to quit nicotine use after using these services.
Nicotine Rehab
Although there are very few dedicated residential treatment programs for nicotine addiction, most rehabilitation centers have protocols for the treatment of nicotine addiction. Treatment at a residential nicotine addiction treatment center may be necessary if other previous attempts with the help of medications and counseling have failed.
Treatment for nicotine addiction at a residential facility involves around-the-clock supervision provided in a nicotine-free and supportive environment. This support includes medical attention to help the individual cope with the withdrawal symptoms, along with individual and group counseling to teach individuals coping skills to overcome nicotine use. Most rehab centers also involve long-term follow-up to prevent setbacks. The duration of treatment at such residential rehab centers is shorter than other substances and treatment generally require only two to three weeks.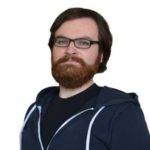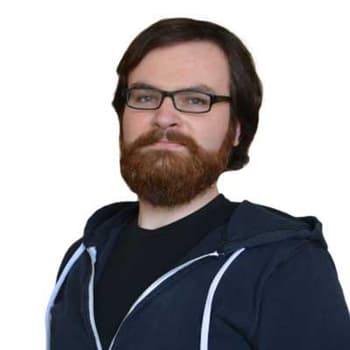 Editor – Thomas Christiansen
With over a decade of content experience, Tom produces and edits research articles, news and blog posts produced for Advanced Recovery Systems.
Read more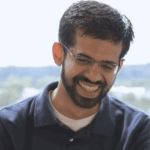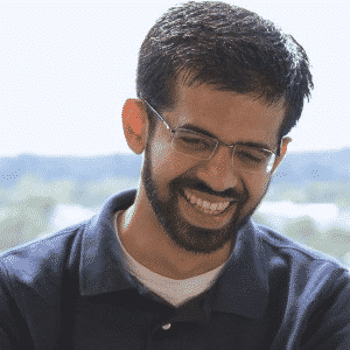 Medically Reviewed By – Dr. Deep Shukla, PhD, MS
Dr. Deep Shukla graduated with a PhD in Neuroscience from Georgia State University in December 2018.
Read more
Medical Disclaimer
The Recovery Village aims to improve the quality of life for people struggling with substance use or mental health disorder with fact-based content about the nature of behavioral health conditions, treatment options and their related outcomes. We publish material that is researched, cited, edited and reviewed by licensed medical professionals. The information we provide is not intended to be a substitute for professional medical advice, diagnosis or treatment. It should not be used in place of the advice of your physician or other qualified healthcare providers.