Mental illness is not isolated to any one group of people. Anyone can suffer from it and nearly everyone is affected by it, even professional athletes.
Take a glance around. Maybe you're at a coffee shop and you see a group of friends discussing their last few days. Maybe you're at a school and notice parents dropping off their children out front. You could be at work, in the breakroom and surrounded by colleagues.
No matter where you, chances are at least one person in your presence suffers from a mental health disorder. That's the reality of this heartbreaking struggle for so many people, who so often have difficulty discussing their burdens and finding peace with themselves.
According to the National Alliance on Mental Illness, around 1 in 5 Americans struggle with a mental health disorder. This equates to nearly 44 million people, which is a healthy chunk of the 325 million in the U.S.
As this statistic has surfaced, many celebrities and prominent figures within pop culture have attempted to destigmatize these disorders. Oftentimes these well-known and loved actors and actresses, musicians, and business people reveal their internal struggles — whether it be depression or anxiety, sometimes connected to a substance use disorder — to help others cope with their issues.
Another group that has stepped up: professional athletes.
Physical strength is almost always a required trait for anyone who makes a living playing basketball, baseball, football, soccer or any other competitive sport. That can cause people to assume that professional athletes are also strong-willed, able to withstand the pressures associated with their jobs and celebrity status. Despite this assumption, athletes are also susceptible to depression, anxiety and other forms of mental health struggles.
A few well-known American athletes have helped destigmatize mental health disorders simply by going public with their internal obstacles. These athletic heroes have helped raise awareness about the prevalence of these diseases by admitting personal struggles.
Demar DeRozan
DeRozan, an all-star basketball player for the Toronto Raptors, opened up in early 2018 about his personal struggles with depression and anxiety. In a Twitter post, he said, "This depression get the best of me."
DeRozan was quoting a lyric from a song called "Tomorrow," by artist Kevin Gates. Still, his message was intentional. He later opened up to The Toronto Star about his personal trials, and those of other professional athletes.
"It's one of them things that no matter how indestructible we look like we are, we're all human at the end of the day," DeRozan told the newspaper. "We all got feelings … all of that. Sometimes … it gets the best of you, where times everything in the whole world's on top of you."
Michael Phelps
The most accomplished Olympic athlete of all time, Phelps has won 28 medals as an American swimmer. However, soon after his retirement in 2016, he opened up about his battles with depression.
Phelps told USA Today in 2017 that he contemplated suicide following his 2014 DUI arrest, his second one. He added, "I didn't want to see another day." When he finally faced his issues, attending therapy and relying on "a life-saving support group," he became mentally healthier and able to rebound from the setback.
"Once I started talking about my struggles outside the pool, the healthier I felt," he said. "Now I have kids and adults come up to me and say they were able to open up because I was open about my life."
Imani Boyette
The Atlanta Dream women's basketball player first attempted suicide at age 10, and tried twice more, she told USA Today. She suffers from severe depression, which she attributes to her childhood experiences being sexually abused and her genetics. When talking about her struggles, Boyette explains why so many people with depression are concerned about opening up to others about their issues.
"You feel like because you're not happy — when you should be happy — that you're hurting people around you and a burden," she said to the publication. "At a certain point, it just gets easier to shut up because people get sick of hearing you're not OK when you're not sick on the outside."
Since her darkest times, Boyette has emerged as one of the loudest voices speaking out about mental illness and its connection to sexual abuse.
"If I don't talk about it, don't that make me as bad as him?" she said to The Chicago Tribune. "In my entire teenage life, all of that (that happened) was because I couldn't talk. I couldn't express what was inside of me. I was silent for too long to shut up now.
Brandon Marshall
A veteran NFL wide receiver for numerous teams, Marshall has accumulated hundreds of catches, thousands of yards and quite a few touchdowns in his career. He's been tackled thousands of times, suffered injuries and is likely to have played through physical pain quite often.
Yet, he wants everyone to know that the gladiators that make up this sport are not bulletproof.
Marshall has been diagnosed with borderline personality disorder and stayed at McLean Hospital, an affiliate of Harvard Medical School, for three months in 2011. Finding a reason for his feelings and struggles made accepting it and coping with the disease much easier for Marshall.
"When I first heard the term 'mental health,' the first thing that came to mind was mental toughness," he said in a self-written article on The Players' Tribute. "Masking pain. Hiding it. Keeping it inside. That had been embedded in me since I was a kid."
He and his wife Michi founded an organization, Project 375, that attempts to eliminate the stigma surrounding mental health by raising awareness about the associated illnesses.
Allison Schmitt
An Olympic gold medalist in swimming, Schmitt was already a decorated international athlete when she began facing her internal struggles. As recently as 2015, she was suffering from depression but hadn't opened up about it.
Sharing her experiences with others was a major obstacle for Schmitt, who was always taught to be strong and persevere through pain. She believed that through her swimming competitions and training that physical pain could be defeated. The mental challenge — depression, which she calls "the invisible illness" — made her feel vulnerable.
"I didn't want to complain, because I knew I was lucky, and I knew I was in a spot where not many people get to be," she told Women's Health. "And I didn't understand why I would be feeling like that. I always thought that people who struggled had a traumatic event that happened to them or they had a reason to struggle. I had a picture-perfect life."
Schmitt has since returned to school to pursue a social work degree with hopes of helping athletes who struggle with mental health disorders. She also has spent her free time beyond swimming attending events and speaking about mental illness at schools, conferences and on social media.
The Recovery Village wants to help those who struggle with mental illness alongside substance abuse. Disorders such as anxiety or depression are often related to, or the cause of, an addiction to drugs or alcohol. With rehabilitation facilities across the country, The Recovery Village has the staff and resources to help treat substance use disorders along with co-occurring mental health disorders. Raising awareness about how common these illnesses are is one of the first steps to helping people become more comfortable seeking assistance with their struggles.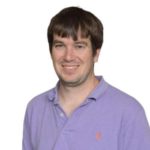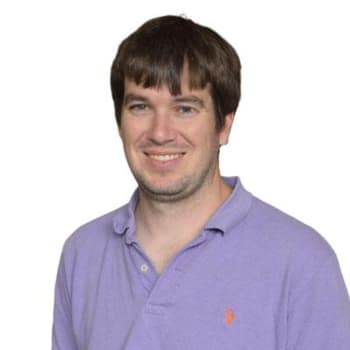 Editor – Devin Golden
Devin Golden has worked for various print and digital news organizations. Devin's family has been affected by addiction and mental health disorders, which is a large part of why he wants to help others who have either directly or indirectly been affected by these diseases.
Read more
Medical Disclaimer
The Recovery Village aims to improve the quality of life for people struggling with substance use or mental health disorder with fact-based content about the nature of behavioral health conditions, treatment options and their related outcomes. We publish material that is researched, cited, edited and reviewed by licensed medical professionals. The information we provide is not intended to be a substitute for professional medical advice, diagnosis or treatment. It should not be used in place of the advice of your physician or other qualified healthcare providers.