Statistics about mental illness and mental health disorders are constantly changing. Read on for an overview of the most up to date rates, facts and trends about mental health.
Mental health is a crucial part of a person's overall state of well-being. It includes a person's mental, emotional and behavioral welfare. Mental illness facts are key to understanding aspects of various mental health conditions and substance use disorders.
Mental illness statistics provide information regarding the prevalence and incidence of various mental and behavioral health disorders. These facts are important in guiding research and evaluating current trends.
Prevalence of Mental Illness
The prevalence of mental illness provides estimates regarding how common various mental health conditions are. Rates of mental illness in adults, teens and children are studied continually. The occurrence of mental health conditions in various geographical locations is also examined for research and statistical purposes. Understanding the prevalence of mental illness in the United States is important to understand and change current trends in mental health and substance abuse.
Mental Illness Demographics
It is critical to study various demographic categories when obtaining statistics on mental health conditions.
Mental Health Conditions: By the Numbers
Mental health conditions are divided into various mental health categories in the Diagnostic and Statistical Manual of Mental Disorders for classification purposes. These include anxiety disorders, mood disorders, personality disorders, eating disorders, impulse control disorders and psychotic disorders.
Anxiety Disorders
All anxiety disorders are distinguished by extreme anxiety and disturbances in behavior that cause interference in daily functioning.
Mood Disorders
Mood disorders are a grouping that primarily describes all types of depression and bipolar disorders. Mood disorders are identified by intense feelings and mood changes that cause distress and impairment in several areas of a person's life.
Personality Disorders
Personality disorders are characterized by fixed, consistent and extreme patterns of thoughts and behaviors that differ from societal expectations and cause significant amounts of impairment. Borderline personality disorder usually involves unstable and intense feelings and behaviors, impulsivity and volatile relationships.
Eating Disorders
Eating disorders are defined by insufficient or extreme food intake and distress linked to nutrition, weight and body shape.
Impulse Control Disorders
Impulse control disorders are linked with extreme and risky urges and actions that cause serious impairment in general functioning. Impulse control disorder statistics are difficult to access, as there is a limited amount of research on them compared to other mental health conditions.
Intermittent explosive disorder accounts for 2% of the overall amount of impulse control disorder cases
The prevalence of diagnosed kleptomania is approximated to be about 0.6%
Pathological gambling happens in about 3% of the population, but in areas where gambling is easily accessible, 7% of the population may classify for a clinical diagnosis.
Psychotic Disorders
Psychotic disorders are characterized by the occurrence of hallucinations and delusions. Psychotic disorders are classified as severe mental health conditions and are neurological conditions that alter the way that a person thinks and acts.
Rates of Mental Illness and Co-Occurring Health Conditions
Poor physical health can lead to an elevated risk of developing a mental health condition. Similarly, weak mental health can harm physical health, intensifying certain physical conditions. Physical and psychological health conditions have a significant impact on each other, as a person with mental health issues are less likely to acquire medical care, while those with medical conditions are at increased risk of developing mental health concerns.
Individuals with the highest levels of distress per self-reports were 32% more likely to have passed away from cancer
Individuals with mental health conditions are statistically less likely to participate in routine and wellness visits
About one-third of people with psoriasis, an autoimmune condition, face anxiety and depression
Depression has been linked to an increased risk of coronary heart disease
Schizophrenia doubles the risk of death from heart disease and triples the risk of mortality from respiratory disease
Mental Illness Mortality Rate
Morbidity and mortality in people with serious mental illness can be at an elevated rate when compared to the general population. Some mental health conditions are linked with an increased risk of suicide, thus shortening a person's life expectancy, while other mental health disorders are linked with a reduced likelihood of tending to physical and medical needs.
Mental illness mortality rates suggest that mortality rates may be lessened by assisting those with mental illness to more effectively maintain their medical and physical conditions:
Individuals in the United States who have a serious mental health condition pass away about 25 years earlier and have an increased chance of having other chronic medical issues
Bipolar disorder causes a decrease of approximately 9.2 years in a person's anticipated life span
As many as 1 in 5 individuals with a bipolar disorder diagnosis manage to complete suicide
Eating disorders have the highest mortality rate of any mental health disorder
Economic Cost and Impact of Mental Health Disorders
The economic cost of mental illness is significant to society. This financial burden goes beyond associated medical and psychiatric costs, such as visits to medical and mental health practitioners, hospitalization or pharmacological costs. Mental illness has less obvious costs to society, including decreases in job productivity, income losses due to death or disability or a lack of production due to work absences or early retirement.
This substantial economic cost must be taken into consideration when considering the need for more preventative care, more accessibility and a widened scope of treatment interventions.
Significant mental illness costs the United States approximately $193.2 billion in lost earnings per year
Mood disorders are the third most frequent causes of hospitalization in the United States for individuals aged 18-44
Mental Health Disorders and Emergency Room Visits
Some individuals in a mental health crisis seek treatment in mental health emergency rooms. Inadequate community resources, issues with mental health insurance and increases in substance use rates may be potential causes for an increase in behavioral health treatment sought in hospitals and emergency rooms. People with mental health diagnoses go to the emergency room 25% more than those without mental health conditions. About 25% of Medicaid patients who visit the emergency room for a mental health issue and about 33% of patients who visit for substance use issues do not receive outpatient follow-up care within 30 days of discharge
Statistics on Mental Health Treatment
Mental illness treatment statistics show that there are still many individuals who need mental health treatment that either do not seek it or are unable to get the type of care they need. Proper treatment is necessary to improve an individual's quality of life, reduce economic burdens on society and prevent further mental health and substance use crises.
Statistics show that treatment for mental health disorders needs to be made more readily available and more accessible to all individuals:
In 2018, there was a 2.5% reduction in the number of individuals with a mental health condition who did not have medical insurance
In 2018, 1 in 5 reported having a mental health need that was not met
In an individual to mental health practitioner ratio, there was almost four times the number of individuals to one mental health practitioner.
Prognosis and Outlook
Despite certain challenges, the prognosis for mental illness is good. Mental health research is being conducted by researchers all over the world, which is assisting in identifying causes, risk factors and effective treatment options for various mental health conditions. The stigma associated with mental illness continues to be targeted and addressed to encourage more openness about mental health concerns. Various disorders are becoming less taboo to talk about, and suicide prevention is becoming more of a focus.
If you or a loved one is struggling with a substance use disorder and co-occurring mental health condition, The Recovery Village can help. By calling today, the compassionate and knowledgeable representatives at The Recovery Village will be able to assist you in finding the right kind of substance use disorder treatment for you in one of our numerous locations across the country.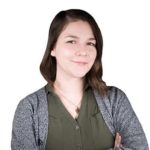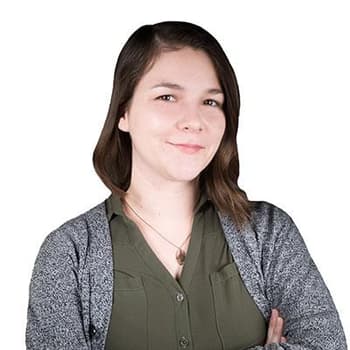 Editor – Megan Hull
Megan Hull is a content specialist who edits, writes and ideates content to help people find recovery.
Read more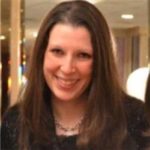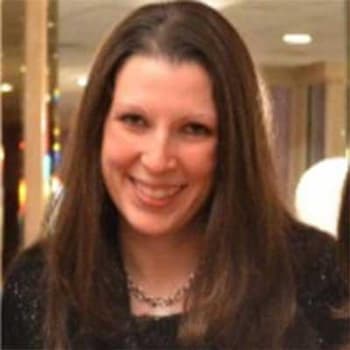 Medically Reviewed By – Tracy Smith, LPC, NCC, ACS
Tracy Smith is a Licensed Professional Counselor, a Nationally Certified Counselor, an Approved Clinical Supervisor, and a mental health freelance and ghostwriter.
Read more
Sources
---
National Association of Anorexia Nervosa and Associated Disorders. "Eating Disorders Statistics." (n.d.)  Accessed April 28, 2019.
CDC.gov. "Data and Statistics on Children's Mental Health."  April 19, 2019. Accessed May 5, 2019.
Kapil, Rubina. "5 Surprising Mental Health Statistics." Mental Health First Aid. February 6, 2019. Accessed April 28, 2019.
Dbsalliance.org. "Bipolar Disorder Statistics." (n.d.) Accessed April 28, 2019.
Goretti, S. "The relationship between personality dis[…]ance abuse disorders." European Psychiatry, April 2017. Accessed April 28, 2019.
Healthresearchfunding.org. "21 Interesting Impulse Control Disorder Statistics." (n.d.)  Accessed April 28, 2019.
Mentalhealth.org.uk. "Physical health and mental health." (n.d.) Accessed April 28, 2019.
Mental Health America. "Anxiety Disorders." (n.d.) Accessed April 28, 2019.
Mental Health America. "Psychosis." (n.d.) Accessed April 28, 2019.
Mental Health America. "The State of Mental Health in America." (n.d.) Accessed April 28, 2019.
NAMI. "Emergency Department Visits for Mental H[…]-Up Care Lags Behind." May 11, 2017. Accessed April 28, 2019.
NAMI. "Higher Rate of ED Visits In Mental Illne[…]s Patients Explained." October 22, 2018. Accessed April 28, 2019.
NAMI. "Mental Health By The Numbers." (n.d.) Accessed April 28, 2019.
National Institute of Mental Health. "Schizophrenia." May 2018. Accessed April 28, 2019.
Smith, Kathleen. "Antisocial Personality Disorder." Psycom.net. December 5, 2018.  Accessed April 28, 2019.
NADD. "Information on Dual Diagnosis." (n.d.) Accessed April 28, 2019.
Ward, Randy. "Assessment and Management of Personality Disorders." American Family Physician, October 15, 2004. Accessed April 28, 2019.
Yale School of Medicine. "What is Psychosis?" (n.d.) Accessed April 28, 2019.
ADAA. "Facts & Statistics." (n.d.) Accessed May 5, 2019.
Ringen, P. A., Engh, J. A., Birkenaes, A. B., Dieset, I., & Andreassen, O. A. "Increased Mortality in Schizophrenia Due […], and Interventions." Frontiers in Psychiatry, September 26, 2014. Accessed May 5, 2019.
Medical Disclaimer
The Recovery Village aims to improve the quality of life for people struggling with substance use or mental health disorder with fact-based content about the nature of behavioral health conditions, treatment options and their related outcomes. We publish material that is researched, cited, edited and reviewed by licensed medical professionals. The information we provide is not intended to be a substitute for professional medical advice, diagnosis or treatment. It should not be used in place of the advice of your physician or other qualified healthcare providers.