Many people use the terms mental health and mental illness interchangeably, but the reality is there are differences between the two. Mental health exists on a spectrum and refers to a person's overall social and psychological well-being. A mental illness, on the other hand, is a diagnosable mental health disorder. Sometimes, people may have poor mental health because they have a specific mental illness. In other instances, people may be in poor mental health because they are experiencing significant stressors or relationship problems, but they may not have a diagnosable mental health condition. In some cases, people may even use the term "mental illness" in a derogatory fashion, so the terms mental health disorder or mental health condition may be preferred.
What Makes Us Vulnerable to Poor Mental Health?
People can have a mental health condition like depression or anxiety and still be in good mental health, especially if they are seeking treatment and have developed strong coping skills. An untreated mental health condition can make people vulnerable to poor mental health.
Some other factors linked to worsened mental health are:
Significant stress at work
Financial problems
Relationship issues
Loss of a loved one
Substance misuse
Chronic health conditions
What Is Mental Health?
Mental health is a person's overall state of psychological, emotional and social well-being. This term describes how well people are functioning in these areas and is closely related to physical health. Having poor mental health can have significant effects on the way that people manage stress and interact with others.
You can promote good mental health with these strategies:
Follow a nutritious diet
Make time for exercise
Get enough sleep for restoration
Avoid smoking, misusing drugs or drinking alcohol in excess
Set aside time to engage in relaxing activities that you enjoy
Connect with other people and organizations within your community
Calm your mind and body with stretching or meditation
What Is Mental Illness, Including Mental Disorders
A mental illness, often called a mental health disorder, is a diagnosable condition included in the Diagnostic and Statistical Manual of Mental Disorders (DSM-5). These conditions represent a psychological or behavioral pattern that causes a person significant distress or makes it difficult to function in daily life.
Some of the most common mental health disorders include:
Do I Have a Mental Health Disorder?
If you're experiencing significant stress and other unpleasant emotions, is it a mental health disorder or simply a period of poor mental health that you can address on your own? You may be able to cope with poor mental health on your own by making changes to your habits. For instance, if you're overwhelmed or experiencing severe stress, taking time to relax, incorporating physical activity into your routine and turning to friends for support can improve your mental health functioning. On the other hand, if mental health symptoms do not improve and make it difficult for you to fulfill your duties at work or maintain important relationships, it may be time to seek treatment for a mental health disorder.
Some general symptoms that may indicate a mental health condition include:
Experiencing sadness or irritability that doesn't seem to improve
Withdrawing from friends and loved ones
Experiencing fear, worry or tension
Having a hard time caring for children and completing your work
Using alcohol, tobacco or drugs in order to cope with stress
Experiencing intense mood swings that harm your relationships
Having thoughts of hurting yourself or someone else
Feeling emotionally numb
Hearing voices that aren't present
What should you do if you think you have a mental health problem?
If you show several of the signs above and haven't found solutions on your own, it may be time to reach out for help. Contacting a therapist, mental health clinic or treatment center is a good first step. You will schedule an initial appointment and then meet with a mental health professional for an intake meeting. They will review your symptoms, gather information about your personal life and help you to develop a treatment plan.
FAQs
What can happen if the mental illness goes untreated? Not seeking treatment for a mental health condition can cause the condition to worsen or persist. Without treatment, it can be difficult to care for your family, be successful at work and enjoy healthy relationships. Untreated mental health conditions can cause significant distress and interfere with daily life.
Does everyone have a mental illness? Mental disorders are common, but not everyone has a mental health condition. According to the World Health Organization, about one out of every eight people has a mental health disorder.
How do mental health professionals diagnose disorders? Mental health professionals use the Diagnostic and Statistical Manual of Mental Disorders (DSM-5) to diagnose mental health conditions. A professional will talk with you about your symptoms and compare them to the diagnostic criteria in the manual.
Does long-term stress cause mental illness? There are multiple risk factors that can increase the risk of developing a mental health condition. Stress is one factor among several associated with mental health disorders. Other risk factors include trauma, drug misuse, poverty, genetics, social isolation and history of child abuse.
How can you tell if someone is mentally ill? It is impossible to tell just by looking at someone that they have a mental health condition. If you are concerned about a loved one's mental health state, you might look for significant changes in behavior or mood. If a loved one begins isolating from others, showing an irritable or unhappy mood, or expressing fear or worry, and this behavior is not usual for them, they might be struggling with a mental health condition.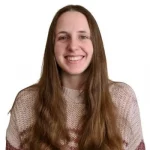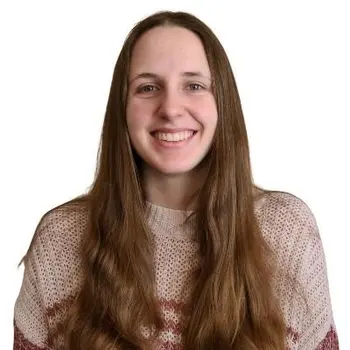 Editor – Abby Doty
Abby Doty graduated from Hamline University in 2021 with a Bachelor's in English and Psychology. She has written and edited creative and literary work as well as academic pieces focused primarily on psychology and mental health.
Read more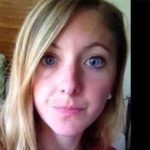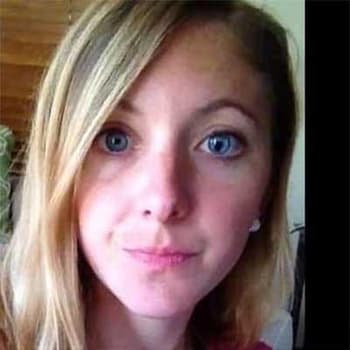 Medically Reviewed By – Jenni Jacobsen, LSW
Dr. Jenni Jacobsen is a licensed social worker through the Ohio Counselor, Social Worker and Marriage and Family Therapist Board. She has over seven years working in the social work field, working with clients with addiction-related and mental health diagnoses.
Read more
Sources
---
MentalHealth.gov. "What Is Mental Health?" February 28, 2022. Accessed September 8, 2022.
Centers for Disease Control and Prevention. "About Mental Health." June 28, 2021. Accessed September 8, 2022.
Centers for Disease Control and Prevention. "Stress and Coping Resources." July 20, 2021. Accessed September 8, 2022.
Stein, Dan J., et al. "What is a Mental/Psychiatric Disorder? From DSM-IV to DSM-V." Psychological Medicine, November 2010. Accessed September 9, 2022.
World Health Organization. "Mental Disorders." June 8, 2022. Accessed September 9, 2022.
American Psychiatric Association. "What Are Personality Disorders?" November 2018. Accessed September 9, 2022. Arango, Celso, et al. "Preventive strategies for mental health." The Lancet Psychiatry, July 2018. Accessed September 9, 2022.
Medical Disclaimer
The Recovery Village aims to improve the quality of life for people struggling with substance use or mental health disorder with fact-based content about the nature of behavioral health conditions, treatment options and their related outcomes. We publish material that is researched, cited, edited and reviewed by licensed medical professionals. The information we provide is not intended to be a substitute for professional medical advice, diagnosis or treatment. It should not be used in place of the advice of your physician or other qualified healthcare providers.