Kit Harington's choice to enroll in psychiatric care sheds light on how hard it was to say goodbye to Jon Snow — and how important it is for men to speak up about grief.
Many fans of HBO's hit television show "Game of Thrones" were disappointed and heartbroken with the series' ending this past May, but for one of the show's top actors, the emotional wounds cut deeper than anyone expected.
Kit Harington, often known as his character Jon Snow, checked into the Connecticut luxury wellness retreat Privé-Swiss a few weeks before the show's May 19 finale. The 32-year-old British actor played Jon Snow for eight years, a role which took up most of his 20s and catapulted him to stardom as "Game of Thrones" quickly became one of the world's most-watched television shows.
A Grief-Filled Goodbye to Jon Snow
Harington is quoted saying that the conclusion of the series "really hit him hard," a sentiment that echoed in the hearts of 19.3 million viewers around the globe who watched the finale. The final episode may signify the end of an era for fans, but for Harington, saying goodbye to the world of Westeros is harder than turning off the television.
In the past, Harington has spoken openly about his struggles to cope with fame, and now, he's emotionally adjusting to life after dedicating so much of his time to "Game of Thrones." Harington recounted his final day of shooting in an interview with Esquire, saying he felt fine at first but, "Then they called, 'Wrap!' And I just f—ing broke down. It was this onslaught of relief and grief about not being able to do this again."
According to Page Six, a friend of the actor said, "He realized 'this is it — this is the end', it was something they had all worked so hard on for so many years. He had a moment of, what next?"
Managing Mental Health in Luxury
Ahead of the show's finale, Harington checked into Connecticut's Privé-Swiss — where clients learn how to manage stress and negative emotions for $120,000 a month — to work on "some personal issues," including stress, exhaustion, and alcohol use. At the wellness retreat, Harington is reportedly practicing meditation, undergoing cognitive behavioral therapy and utilizing psychological coaching.
Kit Harington's decision to take a step back from the spotlight and enroll in treatment is a laudable choice as he prioritizes his mental health. Unfortunately, many of his peers — especially men — are skeptical about mental health treatment at best. At worst, the stigma facing American men and mental health can lead to death by suicide, substance use or other complications.
Men's Mental Health Is in Crisis in America
Although Kit Harington has been open about his mental health, many men in America avoid the topic. In Connecticut and across America, men's mental health can be a taboo topic, but it shouldn't be.
Strict male social norms, misunderstandings about mental health and a reluctance to speak up are more commonly recognized than the startling facts about men's mental health.
Data from Mental Health America highlights that:
Compared to women, men are typically more reluctant to speak up about mental health for various reasons, one of the most significant being society's view of masculinity. The traditional masculine ideal is often rigidly unforgiving, with little room for vulnerability, much less mental health conditions.
Men who do speak up about feeling anxious or depressed may fear being met with phrases like, "man up" and "boys don't cry." These remarks often force men to suffer in silence for fear of being judged by others.
Rising Suicide Rates Among Men
The weight of mental illness can be overwhelming, and not talking about mental health issues has deadly consequences for men.
According to research from Mental Health America:
The highest rates of suicide in America are among Caucasian men over 85 years old
4 times as many men as women die from suicide in America
Suicide is the seventh leading cause of death among American men
In light of these statistics, speaking up about mental health issues — and not shaming the men who do so — is imperative to help people heal from mental health conditions and prevent suicide deaths among American men.
Kit Harington: An Example for Men Struggling With Mental Wellness
Harington has sought therapy before his most recent wellness retreat experience. In an interview with Variety, Harington said, "I felt I had to feel that I was the most fortunate person in the world when actually, I felt very vulnerable."
According to sources close to the actor, Harington is not ashamed of his decision to get help, which is an attitude that sets an example for other men across the country who struggle with similar issues.
Harington's openness about his experiences with alcohol, stress, and grief, and his willingness to seek professional help can inspire others who are struggling silently to do the same, most of all other men.
Do you struggle with alcohol use or know someone who does? The Recovery Village offers comprehensive treatment for drug and alcohol addictions with therapeutic counseling for co-occurring mental health conditions included in every level of care. To ask questions about rehab and speak with someone who can help, call The Recovery Village today. A healthier future is possible.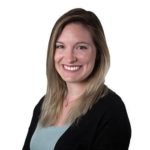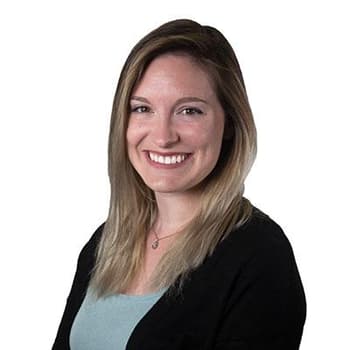 By – Camille Renzoni
Cami Renzoni is a creative writer and editor for The Recovery Village. As an advocate for behavioral health, Cami is certified in mental health first aid and encourages people who face substance use disorders to ask for the help they deserve.
Read more
Medical Disclaimer
The Recovery Village aims to improve the quality of life for people struggling with substance use or mental health disorder with fact-based content about the nature of behavioral health conditions, treatment options and their related outcomes. We publish material that is researched, cited, edited and reviewed by licensed medical professionals. The information we provide is not intended to be a substitute for professional medical advice, diagnosis or treatment. It should not be used in place of the advice of your physician or other qualified healthcare providers.