By

The Recovery Village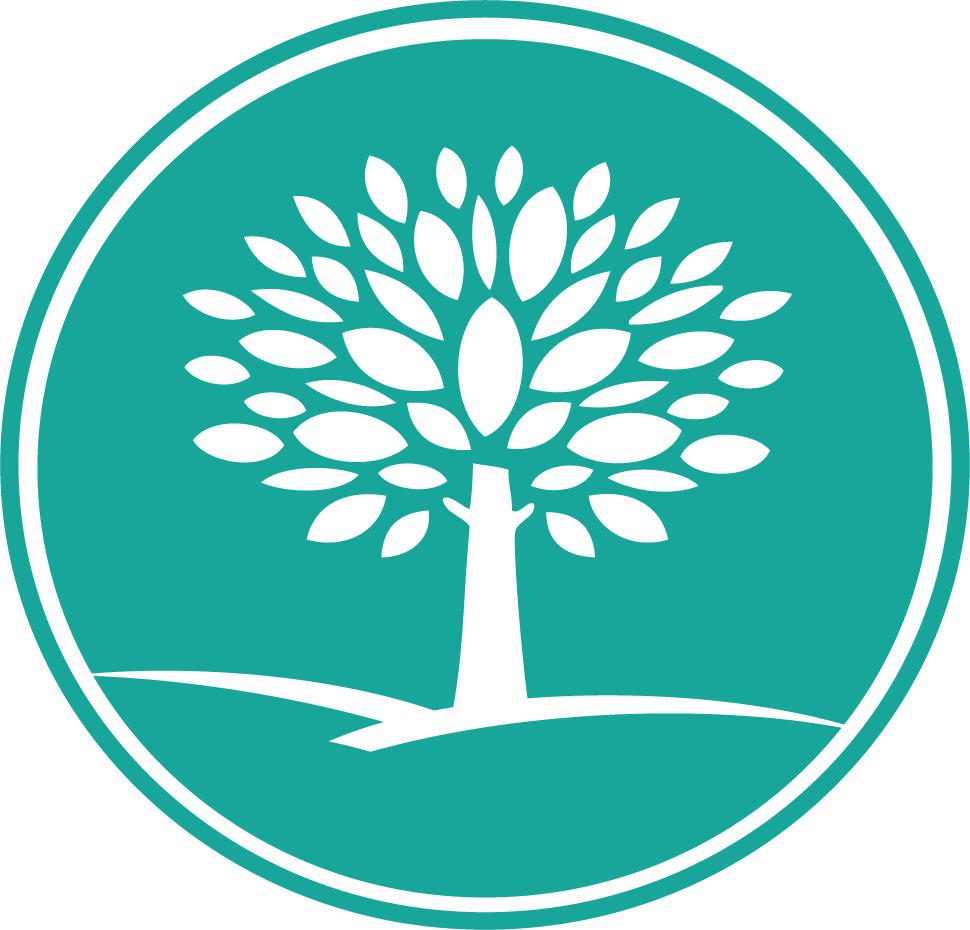 Editor

Camille Renzoni
Cami Renzoni is a creative writer and editor for The Recovery Village. As an advocate for behavioral health, Cami is certified in... read more
The challenges of drug or alcohol addiction extend beyond the individual. From public health, the economy, crime rates and family systems, the ramifications of addiction are far-reaching. The United States Government's Drug Control Strategy cites the need for local community support, education and research-based addiction treatments. Intimate but progressive communities like Sugar Grove, Ohio, are pursuing these methods to assist citizens.
Sugar Grove, Ohio, is a small village but has access to drug and alcohol rehab, detox and recovery resources. Residents who may struggle with addiction should feel confident that adjacent communities can provide them with care.
Sugar Grove Drug and Alcohol Rehabilitation and Treatment
For people living in or near Sugar Grove, drug and alcohol rehab resources are available. These programs and levels of care may include:
Detox
Inpatient
Partial hospitalization
Intensive outpatient
Outpatient
Sober living support
Aftercare
Drug and Alcohol Detox Programs and Treatment Centers in Sugar Grove, Ohio
The first step toward addiction recovery is to overcome substance dependence through detox or medical detox at a treatment facility. The body's reliance on alcohol or drugs requires medical detox. A person's physical needs during this treatment require qualified medical care. Relative comfort can be achieved through medicine and therapy.
A detox program provides clinical and research-backed support through this first step of addiction recovery. There are two detox treatment centers within 10 miles of Sugar Grove and several more within easy driving distance. Additionally, The Recovery Village Columbus, located in Groveport, Ohio, offers a full variety of treatment programs.
We're here for you now,and always will be.
Comprehensive addiction treatment at The Recovery Village Columbus. 
Recovery Begins Here
Sugar Grove Residential Treatment Programs
Inpatient alcohol rehab and drug addiction treatment is a residential program where the participants move into a facility and receive 24-hour support. An inpatient rehab facility usually provides detox and post-detox support in a medically equipped facility. Residential treatment programs are often the first major step to recovery and provide long-term treatment planning.
There are six facilities that provide residential treatment programs within 30 miles of Sugar Grove, Ohio, and The Recovery Village Columbus also offers inpatient care.
Sugar Grove Partial Hospitalization Programs
Partial hospitalization programs are a step down in intensity from residential programs. Participants receive daily medical and counseling treatment while spending half of their time at home (depending on the individual requirements of the treatment center).
Partial hospitalization usually means that those in recovery spend about 20 hours a week in the hospital and can use the rest of their time at home, resuming regular lifestyle habits. This arrangement protects those in recovery with accountability and care during this valuable season of addiction-free living.
There are currently five treatment programs that offer partial hospitalization programs within 30 miles of Sugar Grove, Ohio. The Recovery Village Columbus also offers partial hospitalization.
Sugar Grove Outpatient Treatment Programs
Facilities that provide outpatient drug treatment represent a further de-escalation of care and increasing independence for participants. Outpatient drug treatment can provide a broad continuum of care, including detox, drug replacement therapies and counseling.
These programs provide medical management, recreational therapy and relapse prevention. Outpatient programs for drug and alcohol addiction are another step towards ending intensive treatment and returning to daily life.
In outpatient care, participants live at home and attend scheduled treatments. While there may be limited options for treatment within the village of Sugar Grove, less than seven miles away in Lancaster there are three facilities. There are five more outpatient programs under 10 miles away in Logan. The Recovery Village Columbus also offers outpatient treatment.
Sober Living and Rehab Aftercare Programs in Sugar Grove, Ohio
Sober living aftercare facilities provide continuing care for recovery. Rehab aftercare offers important social support, ongoing counseling and a level of support that can impact success. Sober living homes give residents social structure and support as they move into an independent, addiction-free life.
Drug rehab aftercare programs, or rehab alumni programs, provide structure and guidance for life without substance use. One center in New Lexington is currently the closest program to Sugar Grove. Other sober living and rehab aftercare programs can be found in Newark and Columbus.
Specialized Treatment Programs in Sugar Grove, Ohio
Addiction issues are as unique as each person. Certain groups of people are vulnerable to addiction based on co-occurring mental health issues or events in their lives.
Groups that may require special treatment in a protected environment can find women's rehab centers and rehab centers for teens. In and around Sugar Grove, Ohio, facilities are available for:
Victims of trauma
Active duty military
Rehab for veterans
Victims of sexual abuse
Rehab for LGBT persons
Victims of domestic violence
Rehab for pregnant women or postpartum women
Clients referred from the court or judicial system
Currently, some travel will be required for residents of Sugar Grove who want specialized treatment. The nearest facilities that provide these services are located in Mansfield, Ohio or Huntington, West Virginia.
What Is the Process Like in a Drug Detox and Rehab Facility?
The drug treatment process should follow standard procedures and include assessment, registration, financial considerations, and a facility tour. In the early days of rehabilitation, you may expect to experience most of the following:
Assessments and development of a treatment plan
Meetings with medical and counseling staff
A daily schedule of medicine, therapy, meals and recreation
Monitoring of your well-being and progress
Scheduled check-ins to revisit your treatment plan
Every day in recovery is a day not spent using alcohol or drugs. The procedures and processes in a drug detox and rehab facility have been established because they are effective.
Finding the Best Rehab Program For You
The best drug rehab centers are ready to help you through the treatment plan that will contribute to your recovery. Detox, medical oversight, therapy and aftercare should all be elements of the program. The physical and emotional well-being of its participants can be protected by important guidelines for facility operations.
Here are a few ideas on how to find the best rehab center:
Use a trustworthy database to find a center near you.
Select centers that are licensed and accredited.
Review the qualifications of medical and counseling staff.
Interview and tour the facility.
Standard assessments should be used for new patients. The best rehab centers will conduct a full assessment of your needs and work with you to build an effective recovery plan.
What Questions Should You Ask When Considering a Treatment Program?
Each treatment center should provide details of their programs, qualifications and services offered. The treatment program will bear heavily on your recovery success.
It may be helpful to ask some of the following questions:
What is the assessment process?
Do they accept your insurance?
Do they offer specialized services?
Are all procedures done at this facility?
Do all providers have credentials?
Is the facility licensed and accredited?
You may also want to ask personal questions related to the duration of treatment, types of treatment, visitation policies and long-term recovery plans.
Exploring Treatment Options Near Sugar Grove, Ohio
Drug abuse treatment near Sugar Grove, Ohio, will require some travel. Some general treatment options are available within 10 miles, while others may require a much further trip. There are several factors to consider when determining how far away to travel for addiction treatment.
Is there a service or treatment only available at certain facilities?
Are there alternative treatments that could be more effective?
Would travel give you positive distance from addiction behaviors?
Could travel alienate you from your support system?
What are your plans or hopes for aftercare recovery?
The season of recovery can be a fragile time. There are many decisions to make. The most important decisions will influence the timeline and effectiveness of your recovery and should be weighed carefully.
We're here for you now,and always will be.
Comprehensive addiction treatment at The Recovery Village Columbus. 
Recovery Begins Here
Additional Addiction and Rehabilitation Resources in Sugar Grove, Ohio
Given its small population, Sugar Grove addiction and rehabilitation resources are available in the villages, towns and cities near Sugar Grove. Columbus and Groveport offer opiate drug rehab, recovery centers, psychological services and behavioral health support groups.
Those struggling with addiction can receive counseling and support in their communities. For a combination of medical and psychological therapies, equipped hospitals and treatment facilities are available. Every addiction-related need can be addressed and those pursuing recovery should feel confident that resources are available to help them.
Recovery Meetings Near You in Sugar Grove, Ohio
Several recovery groups are available to residents in and near Sugar Grove.
Alcoholics Anonymous
Alcoholics Anonymous supports people addicted to alcohol by providing support through 12 steps of recovery.
Alcoholic Anonymous (AA) Meetings in Sugar Grove, OH
Local AA Meetings

Dekalb County Friendship Group
Alexandria Church of Christ
109 W. Main St., Alexandria, OH

Celebrate Recovery
Zion Baptist Church
81 W. Clinton, Chillicothe, OH

Spiritual Awakening
The Lighthouse
291 S. Paint St., Chillicothe, OH
Narcotics Anonymous
Narcotics Anonymous helps people addicted to drugs with a 12-step recovery process.
Narcotics Anonymous (NA) Meetings in Sugar Grove, OH
Local NA Meetings

Narcotics Anonymous
Our Place
1663 East Main ST., Lancaster, OH

Narcotics Anonymous
Maple Street United Methodist Church
438 East Wheeling St., Lancaster, OH

Narcotics Anonymous
First United Methodist Church
163 East Wheeling ST., Lancaster, OH
Al-Anon and Nar-Anon 
Al-Anon is a program that can accompany Alcoholics Anonymous and is available to the friends and family of those recovering from alcohol addiction. Several meetings are available in nearby Lancaster, Ohio.
Nar-Anon is the family and friend equivalent of Narcotics Anonymous and provides a similar 12-step process for those close to people recovering from drug addiction. Nar Anon meetings are available within 25 miles of Sugar Grove.
Al-Anon and Nar-Anon Meetings in Sugar Grove, OH
Local Al-Anon and Nar-Anon Meetings

Sanbury AFG
First Baptist Church
12259 N. Old State Road, Lancaster, OH

Hope for Today AFG
Cent. Oh. AIS
500 W Wilson Bridge Road Suite 035, Lancaster, OH

Courage to Change AFG
Bethel UMC
1220 Bethel Rd., Lancaster, OH

Nar-Anon
St. John's Evangelical Lutheran Church
3220 Columbus St., Grove City, OH

Westerville NFG
St. Paul Catholic Church
313 N. State St., Westerville, OH
SMART Recovery
SMART Recovery is an addiction recovery program that provides tools for addiction recovery.
There is currently one SMART Recovery meeting within driving distance of Sugar Grove:
SMART Recovery Meetings in Sugar Grove, OH
Local SMART Recovery Meetings

Circleville, Ohio
Saturday 6:00 PM to 7:00 PM
Meeting #: 3956
149 York St. Circleville, Ohio 43113
Non-Profit Organizations in Sugar Grove, Ohio
Available non-profit groups near Sugar Grove, Ohio, currently include:
Non-Profit Organizations in Sugar Grove, Ohio
Fairfield Medical Center

Fairfield Medical Center
401 N. Ewing St., Lancaster, OH

The Recovery Center

The Recovery Center
201 S. Columbus St., Lancaster, OH

Buckeye Counseling Services

Buckeye Counseling Services
117 West Main St. Suite 107, Lancaster, OH
Sugar Grove, Ohio Substance Abuse Hotlines
If you or someone you know is in need of emergency help for drug or alcohol abuse, call one of these numbers:
Sugar Grove, Ohio Substance Abuse Hotlines
Local Drug Abuse Hotline

Local Drug Abuse Hotline
(740) 746-8590

Ohio Drug Abuse Hotline

Ohio Drug Abuse Hotline
(888) 459-5511

Substance Abuse Hotline

Substance Abuse Hotline
(800) 273-8255
City of Sugar Grove, Ohio
The village of Sugar Grove was incorporated in 1851 and has a population of fewer than 450 people. Sugar Grove is located at 39.6265° N, 82.5485° W. The closest major airport to Sugar Grove, Ohio is Rickenbacker International Airport (LCK/KLCK) in Columbus, Ohio.
Citizens of this small village work closely with the town council to make large and small decisions. People who live here are invested in the village and its health and safety. Residents who struggle with drug or alcohol addiction can easily find help in nearby towns and villages and should never feel they are struggling alone.
Medical Disclaimer:
The contents of this website such as text, graphics, images, and other material contained on the website ("Content") are for informational purposes only and do not constitute medical advice; the Content is not intended to be a substitute for professional medical advice, diagnosis, or treatment.  Always seek the advice of a physician or other qualified health provider with any questions you may have regarding a medical condition. Never disregard professional medical advice or delay in seeking it because of something you have read on this website. In the event of a medical emergency, call a doctor or 911 immediately. This website does not recommend or endorse any specific tests, physicians, products, procedures, opinions, or other information that may be mentioned on the Site. Reliance on any information provided by this website is solely at your own risk.
© The Recovery Village at Umatilla All Rights Reserved.