By

The Recovery Village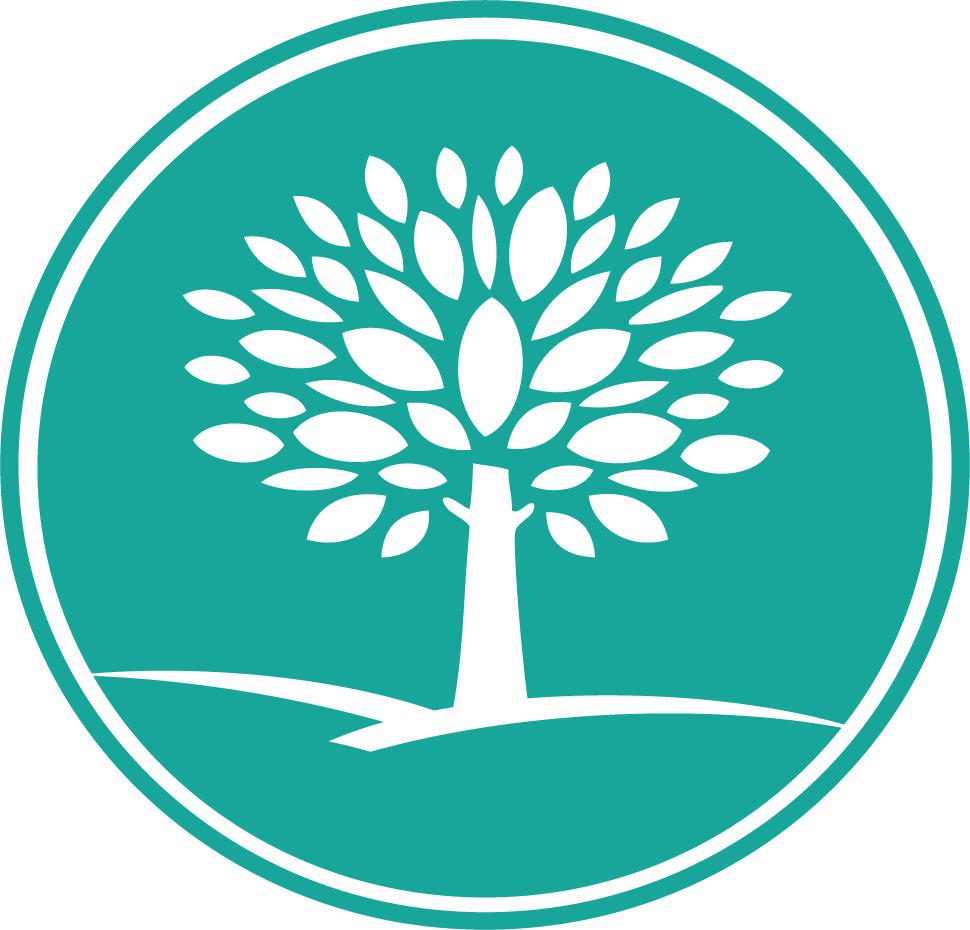 Editor

Camille Renzoni
Cami Renzoni is a creative writer and editor for The Recovery Village. As an advocate for behavioral health, Cami is certified in... read more
Even small and wholesome towns like Jamestown, Ohio, need drug and alcohol rehab, detox and recovery resources. The Health Resources and Services Administration awarded $24 million to rural organizations to help them cope with the opioid crisis. Access to evidence-based addiction treatment and education are two key elements of the United States National Drug Control Strategy.
For those in Jamestown, Ohio, who need drug and alcohol addiction recovery resources, help is available. Fairfield County has taken serious measures to understand the need and provide educational, community-based resources. Every opportunity is available for treatment and recovery.
Jamestown Drug and Alcohol Rehabilitation and Treatment
For people living in or near Jamestown, drug and alcohol rehab resources are available. These programs and levels of care may include:
Detox
Inpatient
Partial hospitalization
Intensive outpatient
Outpatient
Sober living support
Aftercare
The Recovery Village Columbus, which is located in Groveport, Ohio, offers a full variety of treatment programs.
Drug and Alcohol Detox Programs and Treatment Centers in Jamestown, Ohio
The first part of addiction recovery is to wean the body off of drugs and alcohol through detox or medical detox. A person's regular use of alcohol or drugs usually requires medical detox. The body's physical needs during this treatment should be overseen by medical professionals in an equipped facility. Approaches to detox can include drug tapering, drug replacement and various therapies.
Medical detox is a clinical and carefully monitored process. This important first step in addiction recovery should be done in a treatment facility. There are three facilities within 20 miles of Jamestown that offer medical detox and several more within 30 miles of the city.
We're here for you now,and always will be.
Comprehensive addiction treatment at The Recovery Village Columbus. 
Recovery Begins Here
Jamestown Residential Treatment Programs
Inpatient alcohol rehab is a residential form of addiction treatment. An inpatient rehab facility will provide support in recovery with drug addiction treatment in a medically supervised setting with 24-hour care. People pursuing intensive care and supervision move into this medical facility to receive the highest level of oversight and support. These programs are helpful as they guide patients through the days after medical detox. Residential treatment programs also allow for in-depth assessment diagnoses and long-term treatment plans.
There are currently five programs that offer residential treatment within 20 miles of Jamestown, Ohio. The Recovery Village Columbus offers residential treatment, too.
Jamestown Partial Hospitalization Programs
Partial hospitalization programs can be a stepping stone to people in recovery. These programs enable participants to spend part of their time in the hospital or medical treatment center and half of their time at home or in a halfway house.
Partial hospitalization can be the beginning of independent, addiction-free life. Those in recovery take steps to establish new lifestyle patterns while still having daily accountability and care. This valuable season can be an essential and empowering time of relapse prevention and successful treatment.
There is currently one treatment program that offers partial hospitalization programs within 20 miles of Jamestown and two more that are about 30 miles away. Partial hospitalization is also offered at The Recovery Village Columbus.
Jamestown Outpatient Treatment Programs
Outpatient drug treatment is a step in the recovery process that involves participants living at home full time and attending regularly scheduled medical care and counseling. Those eligible for outpatient treatment should indicate a willingness and ability to remain sober without external obligation.
Outpatient treatment is usually available after detox and intensive treatment. Ongoing therapies can include medicine, recreational therapy, counseling and relapse prevention. Increased independence while retaining ties to treatment is a valuable combination for establishing new, healthy patterns.
Rehab centers for residents of Jamestown can be found fewer than 20 miles away in Xenia, Fairborn, Springfield and Dayton.
Sober Living and Rehab Aftercare Programs in Jamestown, Ohio
Sober living aftercare facilities provide continuing care for addiction recovery. Rehab aftercare provides support, counseling and ongoing therapies that can influence life after substance use. Sober living homes give residents social structure and accountability as they independently begin their addiction-free life.
Drug rehab aftercare programs, or rehab alumni programs, offer guidance and direction for those navigating without substance use. Dayton Medical Center offers specialized sober living support for veterans. For residents of Jamestown, the nearest sober living or rehab aftercare facilities are currently in Columbus or Cincinnati.
Specialized Treatment Programs in Jamestown, Ohio
Addiction issues exist in every tier of society and can strike people regardless of social status or history. There are, however, certain groups who may be vulnerable to addiction.
These groups may require special treatment in a protected environment. That can be found in women's rehab centers and rehab centers for teens. Near Jamestown, Ohio, facilities are available for:
Victims of trauma
Active duty military
Rehab for veterans
Rehab for LGBT persons
Victims of domestic violence
Victims of sexual abuse
Rehab for pregnant women or postpartum women
Clients referred from the court or judicial system
Some travel will currently be required for residents of Jamestown who need specialized treatment options. The nearest facilities that provide these services are located in Dayton, Ohio with additional options in Erlanger and Maysville, Kentucky.
What Is the Process Like in a Drug Detox and Rehab Facility?
The drug treatment process typically follows a standard process across most centers. Alcohol recovery treatment has similar elements, often with different treatment options.
In the first day or two in a drug detox and rehab facility, people will probably experience the following:
Assessment
Registration
Introductions
Facility tour
Meeting with medical staff
Meeting with therapy staff
Review of daily schedules
Beginning treatment
All of the small steps a person takes each moment of each day represent vital process on the road to recovery success. Don't hesitate to ask questions and celebrate each small milestone that illustrates your progress toward addiction-free living.
Finding the Best Rehab Program For You
Finding the best rehab program for drug and alcohol addiction means understanding the baseline standards of quality for rehab programs.
The Substance Abuse and Mental Health Services Administration suggests asking questions like these:
Is the program licensed, certified or accredited?
Are safe, approved medications available and dispensed in treatment?
Are all therapies and services based on research?
Will your family be included in the treatment process?
What ongoing support is provided for the chronic nature of addiction?
Your long-term success will depend on engaging in the right treatment. The right treatment is available and ready to help you find success.
What Questions Should You Ask When Considering a Treatment Program?
An introduction to a treatment facility should include a review of their programs and services. You will have additional questions related to the logistics and treatment course.
Here are some questions you will want to ask:
What assessment tools will be used to create your treatment plan?
Do they provide financial arrangements that will work for you?
Do they offer specialized services or medicine?
Are all medical and behavioral services provided at the facility?
Are all providers licensed and qualified?
Is the facility licensed and accredited?
You may also have personal questions related to the facility and lodging, schedule, treatment, available therapies, visitation policies and long-term recovery arrangements.
Exploring Treatment Options Near Jamestown, Ohio
Drug abuse treatment near Jamestown, Ohio, can provide many services to those pursuing recovery. Specialized services are available in nearby Columbus. Depending on the kind of treatment you require, traveling for treatment can be helpful but is not without drawbacks.
Here are some aspects to consider:
Is there a treatment method that is not available in Jamestown?
Do you require a specialized service or medicine only available in a certain location?
Would travel provide positive separation from habits that could compromise your recovery?
Would travel be a source of strain on your relationship with friends or family?
What aftercare of sober living situation will give you the best support?
Many large-scale life decisions are occurring in this important season of seeking treatment. It is important to make personal decisions that will best contribute to long term recovery.
Cities near Jamestown, Ohio, have addiction and rehabilitation resources. Educational resources, online directories and facility locators are available for those seeking treatment. Nearby programs may provide detox, medicine, therapy, behavioral health and mental health services. Support for sober living can be found in aftercare facilities. There is no shortage of resources for those who are serious about pursuing an addiction-free life.
We're here for you now,and always will be.
Comprehensive addiction treatment at The Recovery Village Columbus. 
Recovery Begins Here
Recovery Meetings Near You in Jamestown, Ohio
Recovery and support groups are available in and near Jamestown, Ohio.
Alcoholics Anonymous
Alcoholics Anonymous is a program that supports people who struggle with alcohol through 12 steps of recovery.
Alcoholics Anonymous (AA) Meetings in Jamestown, OH
Local AA Meetings

Jamestown Miracle Meeting
22 E. Washington St., Jamestown, OH

Upon Awakening Group
Southside Club
3040 Valleywood Dr., Kettering, OH

It's In The Book
Crossroads Club
5235 N. Main St., Dayton, OH
Narcotics Anonymous
Narcotics Anonymous is a program that helps people who struggle with drugs through support and a 12-step recovery process.
Narcotics Anonymous (NA) Meetings in Jamestown, OH
Local NA Meetings

Narcotics Anonymous
United Christian Church
626 North Columbus Ave., Xenia, OH

Narcotics Anonymous
First United AME Church
286 East Church, Xenia, OH

Narcotics Anonymous
Faith Lutheran House
421 East Vine St., Wilmington, OH
Al-Anon and Nar-Anon Meetings 
Al-Anon is a support group for the friends and family of people who struggle with alcohol addiction. There are multiple Al-Anon support groups within 30 miles of Jamestown.
Nar-Anon is a 12-step program for the friends and family of people addicted to drugs. Meetings for Nar-Anon are available within a short driving distance from Jamestown.
Al-Anon and Nar-Anon Meetings in Jamestown, OH
Local Al-Anon and Nar-Anon Meetings

Al-Anon meetings include:

Boardman AFG
Westminster Presbyterian Church
119 Stadium Dr., Boardman, OH

Sunday Night Sharing and Caring
First Presbyterian Church
22 Westview Ave., Hubbard, OH

Austintown Monday Night Serenity
Wickliffe Presbyterian Church
45 Idlewood Rd., Austintown, OH

Nar-Anon meetings include:

Sunday Serenity
Sahara Club
2345 Youngstown Rd., SE Warren, OH

A New Day
29 East Broad St., Newton Falls, OH

Never Alone
Neil Kennedy Recovery Clinic
5211 Mahoning Ave., Austintown, OH
SMART Recovery
SMART Recovery is a structured meeting program that provides tools for addiction recovery. There are currently several meetings within a 30-minute drive of Jamestown.
SMART Recovery Meetings in Jamestown, OH
Local SMART Recovery Meetings

Centerville, Ohio
Meeting #3127
Wednesday 7:00 pm – 8:15 pm
456 West Spring Valley Pike Dayton, Ohio 45458

Mason, Ohio
Meeting #3160
Friday 8:00 am – 9:45 am
4483 U.S. 42 West Mason, Ohio 45040

Mason, Ohio
Sunday 4:00 pm – 5:30 pm
Meeting #733
4075 Old Western Row Road Mason, Ohio 45040
Non-Profit Organizations in Jamestown, Ohio
Non-profit organizations in Fairfield County can serve those in Jamestown, Ohio, who are struggling with addiction.
Non-Profit Organizations in Jamestown, Ohio
The Recovery Center

The Recovery Center
201 S. Columbus St., Lancaster, OH

Buckeye Counseling Services

Buckeye Counseling Services
117 West Main St. Suite 107, Lancaster, OH

TCN Behavioral Health Services

TCN Behavioral Health Services
452 W. Market St., Xenia, OH
Jamestown, Ohio Substance Abuse Hotlines
If you struggle with drug or alcohol abuse, find immediate help by calling one of these numbers:
Jamestown, Ohio Substance Abuse Hotlines
Local Drug Abuse Hotline

Local Drug Abuse Hotline
(937) 376-5111

Ohio Drug Abuse Hotline

Ohio Drug Abuse Hotline
(888) 459-5511

Substance Abuse Hotline

Substance Abuse Hotline
(800) 273-8255
City of Jamestown, Ohio
Jamestown, Ohio describes itself as, "A progressive community of farmers, families, and friends." About 2,000 people reside in Jamestown. It is located at 39.6581° N, 83.7349° W and accessible from the private Lyons Airport (OI52) or Dayton International Airport (DAY).
This small village is divided by three main roads and can trace its founding and history back to the earliest European Americans. Located in Fairfield County, residents have access to Fairfield's progressive and helpful Alcohol, Drug Addiction and Mental Health Board that provides education, resources and advocacy in the county. From mental health support to drug and alcohol addiction awareness, leaders in these rural communities are leveraging knowledge and activism to ensure a brighter future for all of its citizens.
Medical Disclaimer:
The contents of this website such as text, graphics, images, and other material contained on the website ("Content") are for informational purposes only and do not constitute medical advice; the Content is not intended to be a substitute for professional medical advice, diagnosis, or treatment.  Always seek the advice of a physician or other qualified health provider with any questions you may have regarding a medical condition. Never disregard professional medical advice or delay in seeking it because of something you have read on this website. In the event of a medical emergency, call a doctor or 911 immediately. This website does not recommend or endorse any specific tests, physicians, products, procedures, opinions, or other information that may be mentioned on the Site. Reliance on any information provided by this website is solely at your own risk.
© The Recovery Village at Umatilla All Rights Reserved.