By

The Recovery Village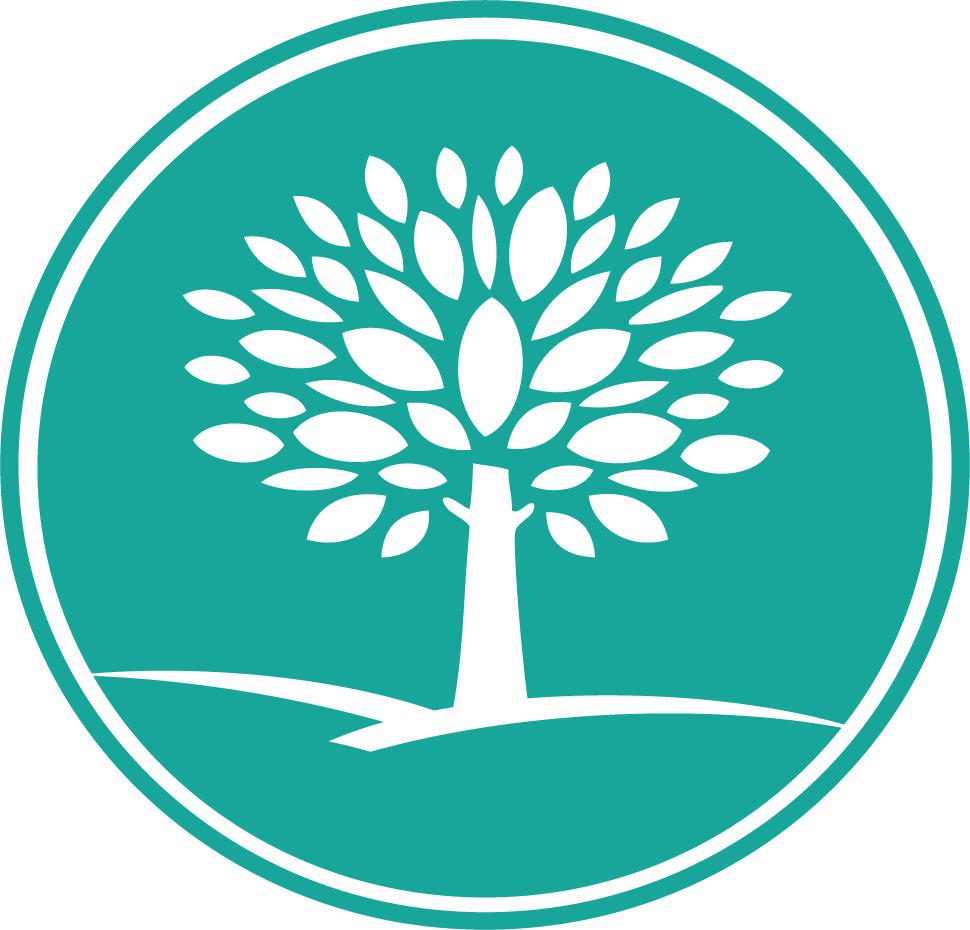 Editor

Camille Renzoni
Cami Renzoni is a creative writer and editor for The Recovery Village. As an advocate for behavioral health, Cami is certified in... read more
So many communities in Ohio have been struck by the opioid crisis that is currently affecting millions of Americans. Hilliard, Ohio, is no exception. Substance misuse, regardless of whether it involves prescription drugs, illicit drugs or alcohol, has devastating effects on struggling individuals and their loved ones.
Substances like alcohol, prescription drugs or illicit drugs are highly addictive. Repeated use over time of addictive substances can easily lead to severe addiction and dependency.
If you have recognized that you or your loved one need help and you are ready for treatment, you are already taking the first steps toward recovery. There are treatment facilities located near Hilliard that are ready to help you as you begin your journey to sobriety.
Hilliard Drug and Alcohol Rehabilitation and Treatment
It can be overwhelming to think about and plan for entering into a treatment facility. If you are feeling lost or if you don't know what to do or where to go, know that there is an answer. Trained professionals are ready for your call and are happy to answer any questions you have to guide you to a healthier path.
Many different types of treatment are designed to cater to the different needs and circumstances that every patient has. Learning about the different treatment options and facilities near Hilliard can help inform your decision as you determine which program is the right one for you. Different treatment programs include inpatient and outpatient detox, and other rehabilitation and treatment centers.
Additionally, in Groveport, Ohio, The Recovery Village Columbus offers a full variety of drug and alcohol rehab programs.
Drug and Alcohol Detox Programs and Treatment Centers in Hilliard, OH
While there are not currently any inpatient or outpatient drug and alcohol detox programs in Hilliard, there are several to choose from in the greater Columbus area. For someone who has become physically dependent on a substance, entering into a drug and alcohol detox program is often the first step in a treatment program. Before beginning treatment at a rehabilitation program, it is necessary to rid the body of all drugs and alcohol. A medical detox can keep you safe and as comfortable as possible as you rid your body of toxic substances.
We're here for you now,and always will be.
Comprehensive addiction treatment at The Recovery Village Columbus. 
Recovery Begins Here
Hilliard Residential Treatment Programs
An inpatient alcohol rehab or residential drug addiction treatment program hosts patients during the entirety of their treatment. There are scheduled classes, activities, group meetings and a variety of activities and therapies, such as mindfulness workshops or family dynamics classes, at an inpatient rehab facility. The specific activities and programs that you participate in will be up to you, your counselor and the program itself. Treatment programs should be tailored to address your specific needs and circumstances.
If you decide to enroll in a residential treatment program, you will stay at the rehabilitation center for the duration of your treatment. The exact period of your stay will vary based on your particular situation, however, the shortest programs are usually a few weeks and some patients will receive treatment at a residential or inpatient facility for several months and more.
Even though there are not any inpatient treatment programs in Hilliard, there are several programs in nearby Columbus. There are 25 total treatment programs for drug and alcohol addiction in the Columbus metro area, including:
Five residential treatment programs
Two residential detox programs
One outpatient detox program
Three hospital inpatient programs in the Columbus metro area
Hilliard Partial Hospitalization Programs
Partial hospitalization programs are quite different from inpatient or residential treatment programs. Unlike a residential program, patients enrolled in a partial hospitalization program will leave the treatment center in the evening (depending on the facility requirements) and only attend treatment in the daytime.
Partial hospitalization programs still provide intensive treatment for patients, so patients are not usually able to attend school or work full time. While partial hospitalization programs allow patients to come and go, the daily nature of the programs provide structure and require significant commitment.
While there are not any partial hospitalization programs in Hilliard at this time, there are options throughout the state of Ohio. The Recovery Village Columbus offers partial hospitalization as a part of its continuum of care.
Hilliard Outpatient Treatment Programs
Outpatient drug treatment programs or outpatient alcohol treatment programs also provide therapy in the daytime and allow patients to leave at night. An outpatient drug treatment could work very well for you if you have a strong, solid support network at home and do not require around-the-clock structure. However, if your home environment might be a distraction or even hinder your progress, outpatient treatment may not be the right fit for you.
Outpatient treatment programs can even be a stage of a larger treatment process. It is common for patients to begin in a residential treatment program and then, after completing it, move on to an outpatient treatment program as they reacclimate.
While there are not any outpatient treatment programs in Hilliard at this time, there is currently one outpatient detoxification program in Columbus, as well as nine outpatient medication-assisted treatment programs in the area.
Sober Living and Rehab Aftercare Programs in Hilliard, OH
Sober living homes and alcohol and drug rehab aftercare programs can be important resources that support you either while you are receiving treatment or after you have completed a treatment program. Living in a sober living home and regularly participating in aftercare programs as a lifestyle can help reinforce what you learned in rehab and help you to maintain your commitment to sobriety.
Sober Living Housing
Sober living homes and aftercare facilities offer a safe place for patients who are committed to recovery. They can be great resources as you transition from treatment to recovery outside of rehab. Residents who live in sober homes can support one another as they work to sustain their sobriety and continue on the path to recovery.
Aftercare Programs
Rehab aftercare will usually continue for an individual's entire life. There are many different types of aftercare plans, options and services, including:
Aftercare planning from a rehab center
Maintenance medication plans
Follow-up medical appointments
Counseling
Attending 12-step meetings like Alcoholics Anonymous (AA), Narcotics Anonymous (NA) or SMART Recovery
Volunteer activities geared toward sobriety
Alumni programs for people who complete treatment
Specialized Treatment Programs in Hilliard, OH
It's not uncommon for some patients who have distinct experiences and specialized needs to want to seek out specialized treatment programs that speak to them.
While there are not currently any specialized treatment programs in Hilliard, there are many options in the Columbus metro area, including:
15 addiction treatment programs for people with co-occurring mental health conditions and substance use disorders
Two Columbus-area programs offer rehab for the LGBT community
One Columbus-area center offering addiction rehab for veterans
10 programs for people referred from the court system
Five options for rehab for pregnant women
Programs offering rehab for PTSD and specifically for people who have experienced abuse or trauma, including sexual abuse or domestic violence
13 total programs for victims of abuse and trauma in and around Columbus, OH
Rehab for teens in Lancaster and Columbus
Women's rehab centers in the Columbus, South Columbus and Gahanna areas
What Is the Process Like in a Drug Detox and Rehab Facility?
It can be a lot to digest all of this information as you are considering what type of program is right for you. You could easily feel a bit lost or uncertain about trying something you have never experienced. You are not alone.
Even though it can be overwhelming, there are many counselors and professionals in the Columbus area who are waiting to guide you through the process. Learning more about the drug treatment process can help inform you on where to begin and consider what types of programs you might attend.
Admissions
The first stage for any treatment program is having a conversation with an admissions staff member or counselor. Prospective patients will usually complete an intake assessment that provides information to a counselor or admissions staff member about the prospective patient's history of drug and alcohol use, mental health history and physical health.
It is important to be completely honest in this non-judgmental space. This evaluation is part of the necessary communication that will lead the counselor or admissions staff member to work with the patient in creating a treatment plan that will work for them.
Detox
After admissions, most patients enroll in a detox program to gradually remove any traces of alcohol and drugs from the body in a safe, monitored facility.
Transition to Further Treatment
After detox, the patient will transition to a treatment program that will help them as they continue upon their path to recovery.
To learn more about the rehab process, visit this informational page from The Recovery Village.
Finding the Best Rehab Program For You
Ultimately, the best drug rehab center for you will depend on your specific situation and your own needs. However, there are some standards that you should look for. The best rehab centers are licensed and accredited and will have clear standards that guide their practices.
When you are learning how to find the best rehab center, there are questions you should ask each facility as you decide whether or not it is right for you or your loved one.
What Questions Should You Ask When Considering a Treatment Program?
Some of the questions to ask as you consider different treatment programs include:
What type of licensing and accreditation does your facility have?
To be accredited, a rehab center must undergo an audit process and demonstrate that they uphold set standards of client care. Going to an accredited rehab center helps ensure that you get the best possible treatment.
There are different accreditations, including the Joint Commission and the Commission on Accreditation of Rehabilitation Facilities (CARF).
Is there a full-time medical staff?
When someone goes to a treatment center, they need care from both mental and physical health care providers. Since care is required around-the-clock in many cases (especially during intensive treatment like detox), there should be full-time treatment providers to serve your needs.
What are the types of treatment services and programs offered?
Most addiction treatment centers offer a wide variety of programs and services. These may include individual and group therapy, medical detox and supplemental programs that holistically treat the patient.
What's your treatment approach for the programs at your facility?
Different treatment centers have varying ways they approach addiction treatment. Some types of treatment modalities, such as a multi-disciplinary approach, may work better for you than others.
Does the program include nutrition and other components of health and wellness?
Addiction affects every area of your health and wellness, so a treatment plan needs to help you become physically, mentally and emotionally healthy while also treating your substance use disorder.
What is aftercare planning like once a patient completes detox and rehabilitation?
Recovery is a process that requires maintenance for a lifetime. A rehab center should adequately address the importance of aftercare and provide in-depth planning for the time when a patient leaves the facility.
Is insurance accepted, and if so, what type of coordination do you offer in using insurance?
Paying for addiction treatment shouldn't be an obstacle. Many rehab programs will accept private insurance and will also work with self-pay patients to make it affordable for them to receive treatment.
For more questions and answers about rehab, view frequently asked questions about rehab with The Recovery Village.
Exploring Treatment Options Near Hilliard, OH
You might be looking for drug abuse treatment near Hilliard, OH, because it's located close to your home, however, traveling for treatment might be worth considering as well.
Pros of traveling for treatment include:
Removing yourself from your environment of drug or alcohol use
Eliminating familiar triggers and stressful situations
Feeling as if you have a fresh start
Feeling anonymous in a treatment program out of your area
Being able to focus on treatment without distractions
Cons of traveling for treatment may include:
Being away from your family
Removing yourself from a local support network of family or friends
Struggling to shed school or work responsibilities
We're here for you now,and always will be.
Comprehensive addiction treatment at The Recovery Village Columbus. 
Recovery Begins Here
Additional Addiction and Rehabilitation Resources in Hilliard, OH
To locate additional resources for treatment, use the Substance Abuse and Mental Health Services Administration's treatment locator tool. This interactive map lets you filter options for substance abuse treatment, mental health counseling, health care centers and more.
Recovery Meetings Near You in Hilliard, OH
Attending local recovery meetings can help connect you to a support network and provide you with the opportunity to help others in their journey.
Alcoholics Anonymous (AA)
Alcoholics Anonymous is one of the oldest support groups for people in recovery from alcoholism.
Alcoholics Anonymous (AA) Meetings in Hilliard, OH
Local AA Meetings

Crossing Community Church
4770 Britton Pkwy, Hilliard, OH

Dublin Community Church
81 W Bridge St., Dublin, OH

Club McKinley
2998 McKinley Ave, Columbus, OH

Saint Mark's Episcopal Church
2151 Dorset Rd, Columbus, OH
Narcotics Anonymous (NA)
Narcotics Anonymous is another support group for people who struggle with addictions to drugs other than alcohol.
Narcotics Anonymous (NA) Meetings in Hilliard, OH
Local NA Meetings

Riverside Methodist Church
2695 Zollinger Road, Columbus, OH

Fellowship Lutheran Church
7350 Sawmill Road, Columbus, OH

North Congregational United Church of Christ
2040 Henderson Road, Columbus, OH

Columbia Heights United Methodist Church
775 Galloway Road, Columbus, OH

Hoge Presbyterian Church
2930 West Broad Street, Columbus, OH
SMART Recovery
SMART Recovery meetings are for anyone who struggles with drug or alcohol abuse.
SMART Recovery Meetings in Hilliard, OH
Local SMART Recovery Meetings

CompDrug, Inc.
547 E 11th Ave., Columbus, OH

The Summit on 16th
82 E. 16th Ave., Columbus, OH
Non-Profit Organizations in Hilliard, OH
Non-profit organizations can be invaluable resources to help you learn about and choose treatment options, as well as assist you when you complete a program.
Non-Profit Organizations in Hilliard, OH
Alcohol and Drug Abuse Prevention Association of Ohio

Alcohol and Drug Abuse Prevention Association of Ohio
PO BOX 2394, Columbus, OH 43216

Ohio Assist

Ohio Assist
1583 Alum Creek Drive, Room 120
Columbus, OH 43209

Metropolitan Community Services Inc.

Metropolitan Community Services Inc.
37 Robinwood Avenue, Columbus, OH 43213

Ohio Physicians Health Program

Ohio Physicians Health Program
130 E Chestnut Street Suite 400, Columbus, OH 43215

Directions for Youth and Families, Inc.

Directions for Youth and Families, Inc.
1515 Indianola Avenue, Columbus, OH 43201
Hilliard, OH Substance Abuse Hotlines
Calling a substance abuse hotline can be a valuable way to get information and speak to someone who is knowledgeable about this process at a critical time.
Hilliard, OH Substance Abuse Hotline
Pathways of Central Ohio 2-1-1 Crisis Hotline

Pathways of Central Ohio 2-1-1 Crisis Hotline
211

Access Crisis Hotline

Access Crisis Hotline
614-276-CARE (2273)

Opiate Crisis Line

Opiate Crisis Line
614-724-HOPE
City of Hilliard, OH
Hilliard, Ohio, is a city that is home to over 35,000 residents. The city is just west of Columbus. The town grew alongside the Piqua and Indiana Railroad in the 19th century and expanded after World War II.
Hilliard is home to the nation's only Early Television Museum. The closest airport to Hilliard is Ohio State University Airport (OSU) and the exact coordinates of Hilliard are 40°2′4″N 83°8′34″W.
Medical Disclaimer
The contents of this website such as text, graphics, images, and other material contained on the website ("Content") are for informational purposes only and do not constitute medical advice; the Content is not intended to be a substitute for professional medical advice, diagnosis, or treatment.  Always seek the advice of a physician or other qualified health provider with any questions you may have regarding a medical condition. Never disregard professional medical advice or delay in seeking it because of something you have read on this website. In the event of a medical emergency, call a doctor or 911 immediately. This website does not recommend or endorse any specific tests, physicians, products, procedures, opinions, or other information that may be mentioned on the Site. Reliance on any information provided by this website is solely at your own risk.
© The Recovery Village at Umatilla All Rights Reserved.