By

The Recovery Village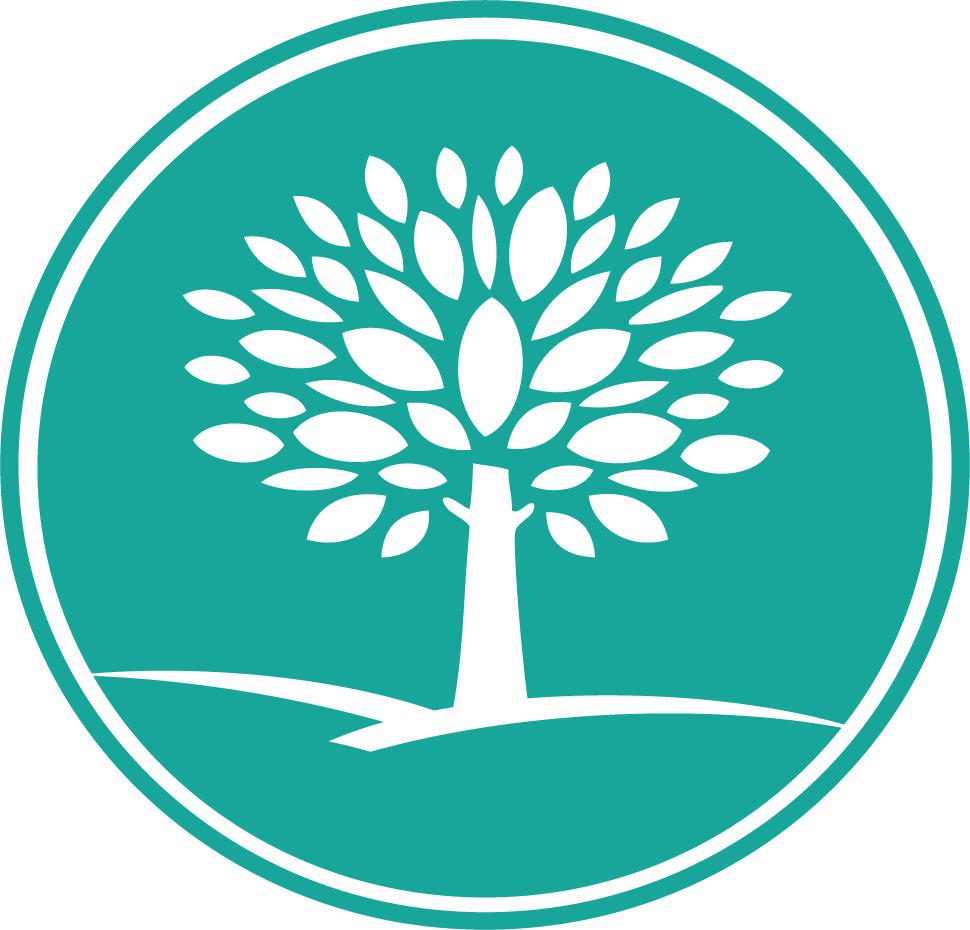 Editor

Camille Renzoni
Cami Renzoni is a creative writer and editor for The Recovery Village. As an advocate for behavioral health, Cami is certified in... read more
The challenges of drug or alcohol addiction extend beyond individual lives. As a society, substance abuse issues extend into the public health, the economy, crime rates and more, and the city of Carroll, Ohio, is no exception.
Carroll, Ohio is a small village but has access to drug and alcohol rehab, detox and recovery resources. Residents who may struggle with addiction should feel confident that adjacent communities provide every kind of care to provide them with a road to recovery.
Carroll Drug and Alcohol Rehabilitation and Treatment
The intimate village of Carroll, Ohio, is situated within a few miles of nearby Columbus, Pickerington, Canal Westchester, Lancaster, Reynoldsburg and other cities that can provide drug and alcohol rehabilitation and treatment.
Fairfield County city police departments have joined forces to create Project FORT (Fairfield County Overdose Response Team) which will provide specialized, emergency response to drug overdose calls. Everyone struggling with drug or alcohol addiction in Carroll should be empowered to find rehabilitation and treatment that includes mental health, medical detox, and ongoing sobriety support.
Drug and Alcohol Detox Programs and Treatment Centers in Carroll, Ohio
Drug and alcohol detox programs are an important first step toward living free of addiction. People who rely heavily on substances need physical assistance through the first days of not using those substances.
Detox and medical detox are the safest and most effective ways to rid the body of substances. These programs include 24-hour medical support and may include substitute drugs to ease the physical transition. There are several drug and alcohol detox programs and treatment centers in the nearby cities of Lancaster, Groveport, and Columbus.
We're here for you now,and always will be.
Comprehensive addiction treatment at The Recovery Village Columbus. 
Recovery Begins Here
Carroll Residential Treatment Programs
Drug addiction treatment and alcohol recovery may begin with residential, or inpatient, programs. An inpatient rehab facility provides 24-hour care and medical assistance.
Inpatient alcohol rehab is an essential element of early recovery that provides the highest level of supervision and care. Inpatient recovery programs can provide support for detox and medical detox.
Treatment within 30 miles of Carroll, Ohio, that includes residential treatment program options can be found in Columbus, Newark, and Chillicothe.
Carroll Partial Hospitalization Programs
Partial hospitalization programs are part-time hospitalization programs. Participants spend half of their time at the hospital and of their time at home, depending on the facility's guidelines. This support provides ongoing medical care and intensive treatment.
It is important that participants who transition into this kind of care have a supportive home life as they reintegrate in recovery. These programs provide a roadmap for life beyond addiction. There are currently eight programs fewer than 30 miles away from Carroll, Ohio.
Carroll Outpatient Treatment Programs
Outpatient drug treatment is a final step in the recovery process and involves participants living at home full time and attending daily or weekly meetings for medical care and counseling.
One rehab center in Lancaster and The Recovery Village in Columbus are the two facilities closest to Carroll, Ohio, that provide outpatient treatment.
People in recovery who are eligible for outpatient treatment have completed detox and intensive treatment and are considered stable enough to live at home and pursue regular activities without returning to substance use.
Sober Living and Rehab Aftercare Programs in Carroll, Ohio
Continuing care for addiction recovery is available in sober living aftercare facilities. Rehab aftercare can be an important element of life after addiction. The U.S. National Library of Medicine affirms that people in addiction recovery who were immersed in a community of their peers had a significantly higher incidence of sustained recovery.
Sober living homes provide residents with group support through reintegration into daily life and routines. Drug rehab aftercare programs, or rehab alumni programs, help participants establish new patterns and behaviors. There are currently two programs in Columbus and two programs in Newark that address this need.
Specialized Treatment Programs in Carroll, Ohio
There are groups of people who are uniquely vulnerable to drug and alcohol addiction. These special groups may require treatment in designated facilities with specified treatment practices. Most areas have programs that provide rehab for veterans, rehab for LGBT persons, rehab for pregnant women and options for rehab for PTSD.
Women's rehab centers and rehab centers for teens allow special security and medical accommodation for the needs of those groups. In nearby Portland, Salem, Corvallis, Newport and beyond people may find facilities specifically for:
Active duty military
Victims of domestic violence
Victims of trauma
Victims of sexual abuse
Pregnant or postpartum women
LGBT persons
People referred from the judicial system
Because of the complex needs of these groups, corresponding specialized treatment will require some travel to Mansfield or Dayton, Ohio.
What Is the Process Like in a Drug Detox and Rehab Facility?
The drug treatment process follows a similar, standard procedure across most facilities. Alcohol recovery treatment is along the same lines, often with slightly different treatment elements.
In the first day or two, people will probably experience the following basic steps:
Assessment
Registration
Introductions
Facility tour
Meeting with medical staff
Meeting with therapy staff
Review of daily schedule
Beginning treatment
All of the small steps a person takes each moment of each day can coalesce into this monumental change that will give people their lives back. Don't be afraid to ask questions, pause and set small milestones along the way.
Finding the Best Rehab Program For You
The best drug rehab centers will meet your needs for detox, medical oversight, therapy and a plan for an addiction-free life. You will entrust your physical, mental and emotional well-being to the providers at the treatment facilities you choose. It is of the utmost importance that you feel they are competent and can be trusted with your care.
You may wonder how to find the best rehab center, and you can start by:
Accessing a national database of treatment centers
Identify any specialized needs
Find accredited rehab centers
Plan a visit and discover if it could be the place for your recovery
There are a variety of assessments used to onboard new participants in treatment programs. The best rehab centers will measure all areas of your health and make a plan for your recovery.
The lifestyle and habits that lead to addiction differ from person to person, meaning that treatment should also be individualized. It is important to cooperate with professionals and also gain an understanding of what you should expect and what you will experience in treatment.
What Questions Should You Ask When Considering a Treatment Program?
Addiction treatment should also be individualized. To gain the most from your treatment, it is important to understand what you should expect and what you will experience in treatment.
As you narrow down options for treatment, ask the admissions team:
What kind of care will I receive?
Is the facility like a hospital or a hotel? Which do I need?
What kind of treatment is available?
Are all medical procedures thoroughly explained?
Do treatment options indicate a whole-person approach?
Will I receive physical, mental and social care?
Looking for rehab may be the first time you have ever reached out for treatment, but it is not the first time treatment centers have received questions like these. Don't be afraid to ask all of your questions and gain as much knowledge as possible before making this important decision
Exploring Treatment Options Near Carroll, OH
Drug abuse treatment near Carroll might require travel of some kind. Some treatment centers, however, are within a daily travel distance of 20 miles or less and some are further. Should you travel to receive treatment? There are pros and cons to traveling for rehab.
Pros of traveling for treatment may include:
Specialized treatment
Removal from home habits and environment
Anonymity
Cons of traveling for rehab may include:
Increased financial investment
Removal from family support
Long-term recovery requires another relocation
It is essential to weigh the pros and cons as they relate to your specific situation. Rehabilitation is a journey that requires long-term commitment. Where you choose to receive treatment can be the first step to an addiction-free life.
We're here for you now,and always will be.
Comprehensive addiction treatment at The Recovery Village Columbus. 
Recovery Begins Here
Additional Addiction and Rehabilitation Resources in Carroll, OH
The city of Carroll, Ohio, is served by Fairfield County. Fairfield County has an Alcohol, Drug Addiction and Mental Health Board that has made vital strides to reduce and respond proactively to addiction and mental health issues. From awareness to initiatives, this board and other local groups actively work to increase citizen's access to education, prevention, and treatment for substance abuse issues.
Additional addiction treatment options available in and near Carroll, Ohio, may include recovery meetings, non-profit groups, and free hotlines.
Recovery Meetings Near You in Carroll, Ohio
Various recovery meetings exist in and near Carroll, Ohio. Anyone who struggles with drug or alcohol addiction can benefit from group support.
Alcoholics Anonymous (AA)
Alcoholics Anonymous is a 12-step program that supports people who struggle with alcohol addiction.
Alcoholics Anonymous (AA)
Local AA Meetings

The Beginners Group
St. Phillips Church
129 W. Mound St., Lancaster, OH

Bremen Group
St. Mary's Catholic Church
632 Marietta St., Lancaster, OH

The Foundation Stone Group
St. Peter's Lutheran Church
105 E. Mulberry St., Lancaster, OH
Narcotics Anonymous (NA)
Narcotics Anonymous is a 12-step program that helps people who struggle with drug addiction (not alcohol abuse).
Narcotics Anonymous (NA)
Local NA Meetings

Narcotics Anonymous
Cornerstone New Testament Church
706 West Wheeling St., Lancaster, OH

Narcotics Anonymous
Laurelville Church of God
16457 State Route 56, Laurelville, OH

Narcotics Anonymous
Saint Andrew's Episcopal Church
8630 Refugee Rd., Pickerington, OH
Al-Anon and Nar-Anon Meetings
Al-Anon and Nar-Anon Meetings
Local Al-Anon and Nar-Anon Meetings

Al-Anon is a family group which provides a 12-step program for those close to someone addicted to alcohol. Al-Anon meetings can be found within 15 miles of Carroll.

Togetherness AFG
St. Andrew's Episcopal Church
8630 Refugee Rd., Pickerington, OH

Your Path to Peace AFG
David's United Church of Christ
80 W Columbus St., Canal Winchester, OH

Pickerington Self Improvement AFG
Epiphany Lutheran Church
268 Hill Road N., Pickerington, OH

Nar-Anon is a 12-step program for the friends and families of people who struggle with drug addictions. Nar-Anon meetings are available within a short drive from Carroll.

St. John's Evangelical Lutheran Church
3220 Columbus St., Grove City, OH 

Westerville AFG
313 N. State St., Westerville, OH
SMART Recovery
SMART Recovery is a program for people recovering from substance use and addiction based on self-help and empowerment.
SMART Recovery
Local SMART Recovery Meetings

Circleville, Ohio 
Saturday 6:00 PM to 7:00 PM
Meeting #: 3956
149 York St. Circleville, Ohio 43113 USA

CompDrug, Inc.
Columbus, Ohio
Thursday at 6:00 PM to 7:30 PM
Meeting #: 2957
547 E 11th Ave. , Columbus, Ohio 43211, USA

The Summit on 16th
Columbus, Ohio
Tuesday 6:30 PM to 7:30 PM
Meeting #: 4439
82 E. 16th Ave., Columbus, OH 43201
Non-Profit Organizations in Carroll, Ohio
Several non-profit groups in and near Carroll, Ohio, can help people who struggle with drug or alcohol abuse.
Non-Profit Organizations in Carroll, Ohio
Club Dry Dock

Club Dry Dock
1739 Brice Road, Reynoldsburg, OH

Achieve Care

Achieve Care
14896 Ohio 13, Thornville, OH

Buckeye Counseling Services

Buckeye Counseling Services
117 West Main Street Suite 107, Lancaster, OH
Carroll, OH Substance Abuse Hotlines
If you are in need of immediate or emergency for drug- or alcohol-related issues, call one of these numbers.
Carroll, OH Substance Abuse Hotlines
Local Drug Abuse Hotline

Local Drug Abuse Hotline
(740) 756-4031

Ohio Drug Abuse Hotline

Ohio Drug Abuse Hotline
(888) 459-5511

Substance Abuse Hotline

Substance Abuse Hotline
(800) 273-8255
City of Carroll, OH
Carroll, Ohio, is a small village in Fairfield County. From a commitment to its well-documented founders and history to its modern fight against substance abuse, it represents a wholesome, authentic and friendly society. Visitors can fly in from the LHQ Fairfield Airport or follow historic roads by preserved log cabins. Carroll's 500 residents are good people who live in hope for the wholeness of each citizen, especially those on the well-traveled road to recovery.
Sources

Carroll Village Website. "The Village of Carroll, Ohio Website." (N.D.) Accessed May 20, 2019.

Dennis McCarty, et al.. "Treatment Programs in the National Drug Abuse Treatment Clinical Trials Network." Drug Alcohol Depend, 2018. Accessed May 20, 2019.

Fairfield County Alcohol, Drug Addiction and Mental Health Board. "Services." (N.D.) Accessed May 20, 2019.

Hayes, Michael. This Week Community News. "Fairfield County program targets opioid addiction." Updated December 13, 2017. Accessed May 21, 2019.

National Institute on Drug Abuse. "What are the costs of drug use to a society?" Revised March 2017. Accessed May 20, 2019.

Polcin, Douglas L. et al. "What Did We Learn from Our Study on Sober Living Houses and Where do We Go from Here?" US National Library of Medicine National Institutes of Health, 2011. Accessed May 21, 2019.

Substance Abuse and Mental Health Services Administration. "Facility locator." N.D. Accessed May 21, 2019.
Medical Disclaimer:
The contents of this website such as text, graphics, images, and other material contained on the website ("Content") are for informational purposes only and do not constitute medical advice; the Content is not intended to be a substitute for professional medical advice, diagnosis, or treatment.  Always seek the advice of a physician or other qualified health provider with any questions you may have regarding a medical condition. Never disregard professional medical advice or delay in seeking it because of something you have read on this website. In the event of a medical emergency, call a doctor or 911 immediately. This website does not recommend or endorse any specific tests, physicians, products, procedures, opinions, or other information that may be mentioned on the Site. Reliance on any information provided by this website is solely at your own risk.
© The Recovery Village at Umatilla All Rights Reserved.