By

The Recovery Village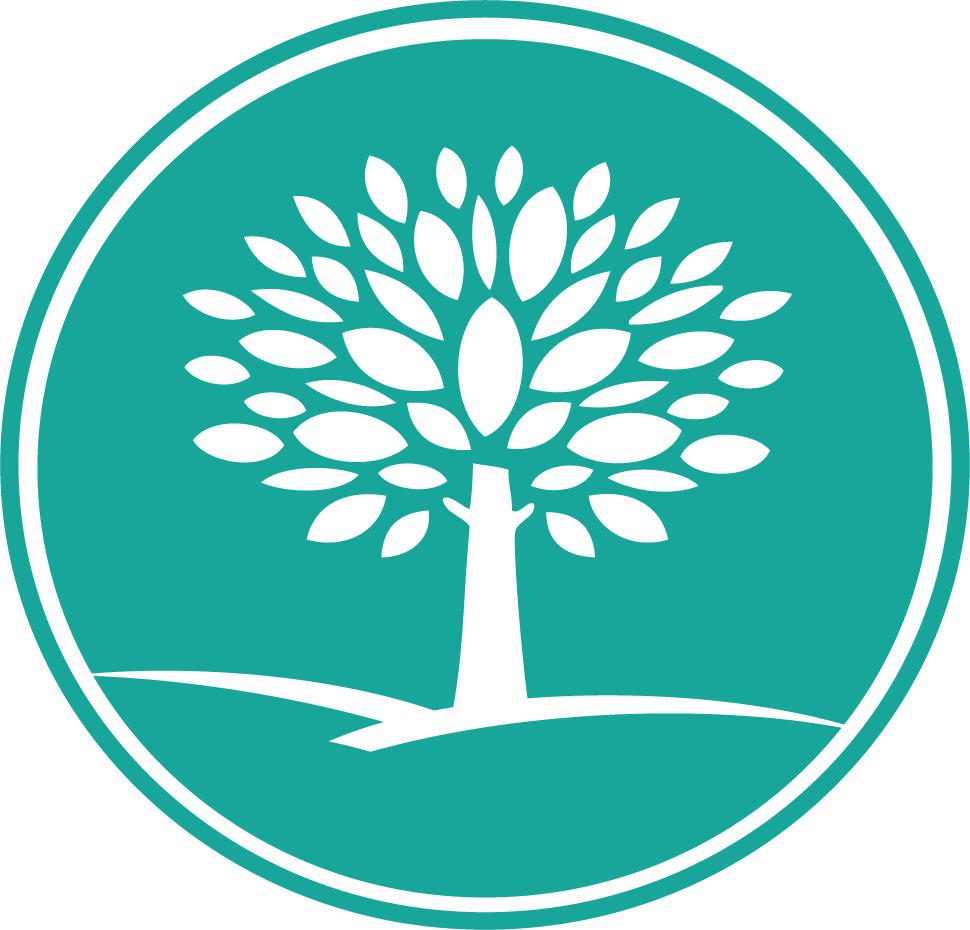 Editor

Camille Renzoni
Cami Renzoni is a creative writer and editor for The Recovery Village. As an advocate for behavioral health, Cami is certified in... read more
Florida has been profoundly affected by the deadly opioid crisis that is currently impacting millions of Americans. Doctors in Florida added to the crisis in 2017, writing over 60 opioid prescriptions for every 100 people in the state. With these highly addictive opioid drugs being so common, many Americans have become physically dependent or have developed a substance use disorder. If you or a loved one uses drugs or alcohol regularly, you can easily find yourself becoming a statistic.
If you have come to the point where you think that you are struggling with addiction to alcohol or drugs, you are not alone. There are many treatment facilities that can get you the help you or a loved one may need.
Polk City Drug and Alcohol Rehabilitation and Treatment
Because Polk City is close to Lakeland and Orlando, there are many different treatment options to choose from. There are both inpatient and outpatient programs for drug and alcohol addiction treatment and detox.
Learning the different types of programs can help you make the right choice. This helpful article from The Recovery Village offers even more insight into what you need to know when choosing a rehab facility.
Drug and Alcohol Detox Programs and Treatment Centers in Polk City, FL
There is a variety of drug and alcohol treatment options that are tailored to meet each patient's needs and circumstances. Inpatient or residential treatment programs will work for some, and outpatient treatment programs might be a better fit for others.
Learning about all of the different programs and facilities in your local area can help you decide which program is the right one for you. If traveling outside of Polk City is a possibility for you, The Recovery Village Umatilla, Orlando Recovery Center and Next Generation Village offer many different drug and alcohol rehab programs.
Addiction can feel like a cycle.Take the first step out.
Comprehensive addiction treatment at the Orlando Recovery Center.
Recovery Begins Here
Polk City Residential Treatment Programs
If you are looking for a program that offers intensive treatment and structured experience, inpatient alcohol rehab or residential drug addiction treatment programs will be a good fit for you.
In these programs, you will live at the inpatient rehab facility for the entirety of your treatment. You might only stay for a few weeks, or you might receive treatment for several months or more. The length of your stay will depend on your specific needs and circumstances, but most patients benefit from the longest possible program. Residential or inpatient treatment programs offer many activities and classes that can help you understand your addiction and develop techniques to stay sober.
While there are not any residential treatment programs in Polk City or Lakeland, there are options nearby in Orlando, including:
One inpatient program
Five residential programs
Two residential detox programs
Polk City Partial Hospitalization Programs
Partial hospitalization programs offer intensive treatment each day, but patients are able to go home in the evenings. Partial hospitalization programs still provide a structure and a rigorous treatment schedule, so you should not expect to carry on your regular work or school responsibilities. Enrolling in a treatment program requires commitment and focus.
There are no partial hospitalization programs in Polk City or Lakeland at this time. However, there are many centers located throughout the state of Florida. For example, Next Generation Village in Sebring, Florida, offers partial hospitalization for teens as a part of its continuum of care.
Polk City Outpatient Treatment Programs
Outpatient drug or alcohol treatment programs are similar to partial hospitalization programs. Patients do not stay overnight after attending treatment in the day.
Outpatient programs can work well for individuals who have a strong support network at home and are not distracted by their environment. However, if you think that you would benefit from leaving your environment, responsibilities or friends and family, outpatient drug treatment might not be the right choice for you.
An outpatient program might also be a step along your path to recovery. Some patients begin with a residential treatment program before moving on to attend an outpatient program. Each individual has different needs, and a treatment plan should be tailored to meet them.
The nearby city of Lakeland offers one outpatient methadone/buprenorphine or naltrexone treatment program. Additionally, there are more options in Orlando, including:
Two outpatient detox programs
Three outpatient methadone/buprenorphine or naltrexone treatment programs
Sober Living and Rehab Aftercare Programs in Polk City, FL
After you have done the hard work of completing a treatment program, you will have to work to maintain sobriety — especially in the beginning. Both residential and outpatient treatment programs allow you to focus on your sobriety with others who are going through the same thing. Once you leave this environment, you may find yourself surrounded by distractions, triggers and people who don't understand your recovery process.
Sober living homes and alcohol and drug rehab aftercare programs are valuable resources for transitioning to a healthy, sober life. Sober living homes and aftercare facilities can help support you in the earliest days. They offer a safe place with the freedom to come and go, and they help provide structure and community. Rehab aftercare can refer to many services and activities, including:
Follow-up medical appointments
Alumni programs
Aftercare planning from a rehab center
Counseling
Maintenance medication plans
Volunteer activities geared toward sobriety
12-step meetings like Alcoholics Anonymous (AA), Narcotics Anonymous (NA) or SMART Recovery
Actively participating in these aftercare programs and activities can help you maintain your sobriety and greatly enrich your life.
Specialized Treatment Programs in Polk City, FL
Some patients need specialized treatment programs that can meet their unique life experiences and needs. While there are no specialized treatment options in Polk City currently, there is one treatment program for people referred from the court system in Lakeland. Additionally, there are many options in Orlando, including:
Five programs offering rehab for the LGBT community
Eight addiction treatment programs for people with co-occurring mental health conditions and substance use disorders
Six programs for military families
Seven programs that offer rehab for pregnant women
Six centers offering addiction rehab for veterans
Six programs offering addiction rehab for active duty military
21 total programs for victims of abuse and trauma
Five programs for people referred from the court system
What Is the Process Like in a Drug Detox and Rehab Facility?
Acknowledging that you need help and then choosing a rehab center can be stressful. You might be second-guessing yourself or feeling lost about which is the right one. If this is how you are feeling, the next step should be to speak to a counselor or treatment professional. These people can help guide you through the drug treatment process.
Knowing how drug rehab works can help you feel confident in your decision and as you move forward. While each treatment center is different, the standard process is usually admissions, detox and then further treatment.
During admissions, patients meet with an admissions counselor. The patient will usually take an intake assessment in order to share information about their drug use, physical health and mental health history. This information will help staff and patients to design an effective treatment plan.
After admissions, most patients enter into a detox program to safely cleanse the body of alcohol and drugs in a medically monitored facility. Detox helps patients manage potentially dangerous and unpleasant withdrawal symptoms.
After detox, patients transition to treatment. Regardless of whether you attend an inpatient or outpatient program, you will learn more about addiction and begin to develop techniques that will help you stay sober.
To learn more about the rehab process, visit this informational page from The Recovery Village.
Finding the Best Rehab Program For You
Knowing how to find the best rehab center is not always easy. Choosing a treatment facility is an important decision, and it can feel overwhelming with all the options available. Fortunately, your specific needs and circumstances will help you make a decision. A good way to find the best rehab centers is to make sure that they are licensed and accredited.
When looking for the best drug rehab centers in your area, you want to research and ask questions about what each one has to offer.
What Questions Should You Ask When Considering a Treatment Program?
Consider asking a representative some of the following questions:
What type of licensing and accreditation does your facility have?
Every rehab center undergoes an audit process in order to be accredited. The process ensures they provide certain standards of client care. Choosing an accredited rehab center will help guarantee that you receive a high level of treatment.
Is there a full-time medical staff?
Patients who go to a treatment center need medical attention from trained professionals. Using drugs or alcohol over a long period of time or in large amounts can negatively affect the body. Be sure to ask if there are medical professionals on site who are available to help during emergencies.
What are the types of treatment services and programs offered?
Asking this question will give you insight into the different programs and services that each rehab center offers. You want to make sure that your specific needs are addressed and that the center you choose can work with your situation.
What's your treatment approach for the programs at your facility?
Every center has a slightly different treatment approach. Some facilities take a holistic approach, and some include a spiritual component. There are many other tailored programs and activities that go along with each approach as well.
Does the program include nutrition and other components of health and wellness?
Placing a focus on nutrition and physical wellness is essential to healing your body and mind. Nutrition and physical health are usually neglected by individuals who struggle with addiction and dependence. Make sure the treatment center you enroll in is able to help you become and stay healthy.
What is aftercare planning like once a patient completes detox and rehabilitation?
Recovery doesn't end when you finish treatment. It's a lifelong process that requires daily maintenance and a strong commitment to sobriety. The best treatment centers will create an aftercare strategy that will set you on a sustainable path.
Is insurance accepted, and if so, what type of coordination do you offer in using insurance?
Paying for addiction treatment shouldn't be an obstacle to treatment. Many rehab programs accept private insurance and work with self-pay patients to make treatment affordable.
For more questions and answers about rehab, view frequently asked questions about rehab with The Recovery Village. 
Exploring Treatment Options Near Polk City, FL
For people who have a strong support network at home, searching for alcohol or drug abuse treatment near Polk City, Florida, makes a lot of sense. However, a conveniently located center doesn't mean it's the best one for you.
Pros of traveling for treatment could be:
Getting away from triggers and stressful situations
Feeling like you can focus on treatment without distractions
Feeling like you have a fresh start
A sense of anonymity
Removing yourself from an environment of drug or alcohol use
Cons of traveling for treatment might include:
Having a hard time putting school or work responsibilities on hold
Being away from a strong support network of family or friends
Being away from your family
Additional financial or resource burdens
Think about which factors are truly important to you when weighing the pros and cons.
Addiction can feel like a cycle.Take the first step out.
Comprehensive addiction treatment at the Orlando Recovery Center.
Recovery Begins Here
Additional Addiction and Rehabilitation Resources in Polk City, FL
To locate additional resources for treatment, use the Substance Abuse and Mental Health Services Administration's treatment locator tool. This interactive map lets you filter options for substance abuse treatment, mental health counseling, buprenorphine physicians, health care centers and more.
Recovery Meetings Near You in Polk City, FL
Recovery meetings can be a critical resource that makes a difference in your life after rehab. They offer a chance to connect with people who understand your struggle and can help you stay focused.
Alcoholics Anonymous (AA)
AA has been around for a long time, and the program has made a difference in many lives. There are many AA meetings close to Polk City and near Lakeland.
Alcoholics Anonymous (AA) Meetings in Polk city, FL
Local NA Meetings

Christ the King Church
6400 N Socrum Loop Rd., Lakeland, FL 33809

Lena Vista United Methodist Church
690 Berkley Rd., Auburndale, FL 33823

1048 Recovery
1048 E Memorial Blvd., Lakeland, FL 33801

First Baptist Church
408 E Arborvitae Ln., Polk City, FL 33868
Narcotics Anonymous (NA)
NA can help individuals who struggle with addiction to prescription pills and other drugs maintain sobriety. There are some NA meetings near Polk City.
Narcotics Anonymous (NA) Meetings in Polk City, FL
Local NA Meetings

Presbyterian Church In The Highlands
1010 Lake Miriam Dr., Lakeland, FL 33813

Alders Gate House
722 E Walnut St., Lakeland, FL 33813

Hull House
203 N Thomas St., Plant City, FL 33563

Christ Memorial Baptist
2929 Hardin Combee Rd., Lakeland, FL 33813
SMART Recovery
Self-Management and Recovery Training (SMART) Recovery meetings take a secular approach to treatment. There is one meeting in Orlando, which is a bit of a drive. However, SMART Recovery hosts a robust online community on their website as well.
SMART Recovery Meetings in Polk City, FL
Local SMART Recovery Meetings

Dance Trance Orlando Studio
1828 Edgewater Dr., Orlando, FL 32804
Non-Profit Organizations in Polk City, FL
Non-profit organizations can help you as you enter treatment and support you after you have received treatment.
Non-Profit Organizations in Polk City, FL
Wilson House, Inc.

Wilson House, Inc.
PO Box 2461, Lakeland, FL 33806

Drug Prevention Resource Center, Inc.

Drug Prevention Resource Center, Inc.
621 S Florida Ave., Lakeland, FL 33801

Heartland Intergroup of AA Inc

Heartland Intergroup of AA Inc
4204 S Florida Ave Ste H, Lakeland, FL 33813

Florida Regional Service Office Inc

Florida Regional Service Office Inc
2222 S Combee Rd Ste 6, Lakeland, FL 33801

Tri-County Human Services Inc

Tri-County Human Services Inc
1815 Crystal Lake Dr., Lakeland, FL 33801
Polk City, FL Substance Abuse Hotlines
When someone needs help dealing with substance use or addiction, local drug abuse hotlines can be a valuable resource. There are a few substance abuse hotlines that cater to people in Polk City, Florida.
Polk City, FL Substance Abuse Hotlines
LifeLine of Central Florida

LifeLine of Central Florida
1-407-425-2624

Drug Helpline

Drug Helpline
1-800-662-HELP

Central Florida Behavioral Health

Central Florida Behavioral Health
1-813-993-4446
City of Polk City, FL
Polk City is a small town in central Florida with a population of 1,516 residents, according to the 2000 census. It is a short distance from Lakeland, Florida, and is considered to be part of the Lakeland-Winter Haven metro area. The town was named after President James Knox Polk, the 11th president of the United States. The closest regional airport is the Winter Haven Regional Airport (GIF)(28°10′48″N 81°49′35″W).
Medical Disclaimer:
The contents of this website such as text, graphics, images and other material contained on the website ("Content") are for informational purposes only and do not constitute medical advice; the Content is not intended to be a substitute for professional medical advice, diagnosis, or treatment. Always seek the advice of a physician or other qualified health provider with any questions you may have regarding a medical condition. Never disregard professional medical advice or delay in seeking it because of something you have read on this website. In the event of a medical emergency, call a doctor or 911 immediately. This website does not recommend or endorse any specific tests, physicians, products, procedures, opinions, or other information that may be mentioned on the Site. Reliance on any information provided by this website is solely at your own risk.
© The Recovery Village at Umatilla All Rights Reserved.