By

The Recovery Village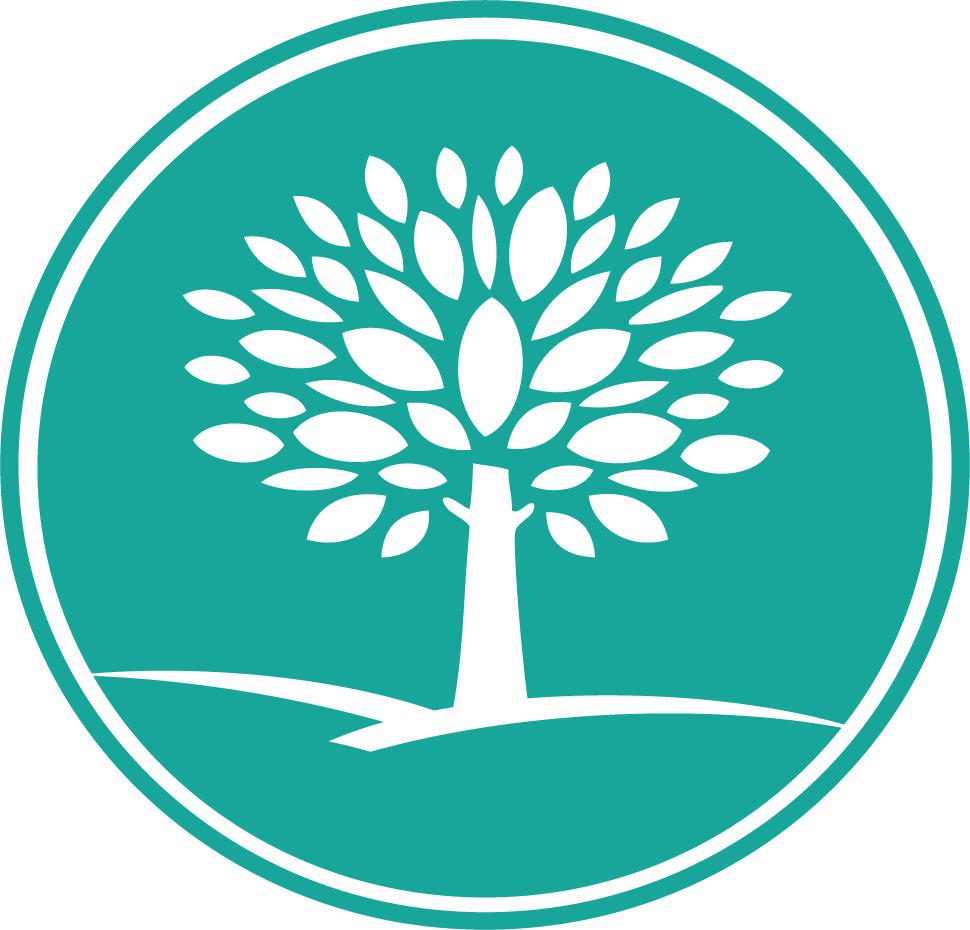 Editor

Camille Renzoni
Cami Renzoni is a creative writer and editor for The Recovery Village. As an advocate for behavioral health, Cami is certified in... read more
As many as 88,000 people die per year from alcohol-related deaths in America, and drug-related deaths are also on the rise, according to the National Institutes of Health. With numbers like these, many people understandably want to overcome drug and alcohol addiction, but often don't know where to turn for help.
For people in and around the Green Cove Springs, Florida area looking for addiction recovery resources, a variety of alcohol and drug detox services exist, including inpatient and outpatient care.
As there is no single recovery process that's designed to work for everyone, it's vital that you understand what it can entail, so that you can get the help that you need, or help a loved one struggling with addiction.
Green Cove Springs Drug and Alcohol Rehabilitation and Treatment
The best drug and alcohol recovery and treatment plans are customized to fit the needs of the individual. The treatment process is made up of many different steps, which may include a concentration in one area, or draw from many different options, including:
Detox
Inpatient care
Partial hospitalization
Intensive outpatient
Outpatient
Aftercare
The Recovery Village in Umatilla is an available resource for anyone who needs comprehensive recovery and rehabilitation from drug or alcohol addiction. It provides medically supervised care in a state-of-the-art facility that is staffed with caring, compassionate individuals who can help you along the path toward recovery.
Drug and Alcohol Detox Programs and Treatment Centers in Green Cove Springs, FL
Detox is a necessary part of drug and alcohol treatment programs. It helps the body flush out toxic substances, including drugs and alcohol, while helping to prepare the individual for their transition into further rehab programming like inpatient care.
While there are no specific drug and alcohol and detox programs available in Green Cove Springs, there are several available in nearby Orlando, Florida, including:
Opioid detox (five programs)
Methamphetamine detox (three programs)
Cocaine detox (two programs)
Alcohol detox (three programs)
Benzodiazepine detox (three programs)
Addiction is a disease.Get treatment that works.
Comprehensive addiction treatment at The Recovery Village Umatilla.
Recovery Begins Here
Green Cove Springs Residential Treatment Programs
Currently, no residential treatment programs exist in Green Cove Springs, but there are residential treatment programs available in nearby Orlando.
Residential treatment programs can handle inpatient alcohol rehab as well as drug addiction treatment. You or your loved one will transition from detox to an inpatient rehab facility, where you'll be under the supervised care of certified medical physicians, as well as counselors and specialists who understand how to treat the core components of drug and alcohol addiction.
Both The Recovery Village in Umatilla and Orlando Recovery Center provide a wide range of treatment programs including residential treatment, detox, partial hospitalization, individual and group counseling and more.
Green Cove Springs Partial Hospitalization Programs
There are currently no drug, substance and alcohol abuse programs near Green Cove Springs, however, there are several such programs in Orlando, Florida.
Partial hospitalization programs are a great option for people who don't need the intensity of a residential program but would still prefer to benefit from an inpatient program. It essentially gives them the best of both programs, in a secure and supportive environment.
Green Cove Springs Outpatient Treatment Programs
There are currently no outpatient treatment programs near Green Cove Springs, however, there are several such programs in Orlando.
Outpatient treatment programs use a variety of treatment mechanisms to help the individual not only overcome addiction but other common underlying issues such as behavioral or mental health concerns. The best treatment programs in Green Cove Springs and surrounding areas use a combination of the following:
Medication management, if necessary
Substance abuse counseling
Relapse prevention
Trauma counseling
Even when the addiction is overcome and the individual is in recovery or in counseling, there's still a very crucial aspect of aftercare, which can help the person transition to a better quality of life by learning appropriate coping skills.
Sober Living and Rehab Aftercare Programs in Green Cove Springs, FL
Currently, there are no sober living or continuing care facilities in Green Cove Springs. However, a variety of rehab aftercare programs exist in Orlando and the surrounding communities. Nine different aftercare facilities are available, each with their own approaches and qualifications.
Aftercare programs, as well as rehab alumni programs, can help you maintain the habits that you've learned in recovery so that you can successfully resist the temptation to fall back into a life of drugs or alcohol.
Sober living homes and halfway houses work to keep individuals healthy and well without drugs and alcohol. In addition, they can also help teach social skills, vocational skills and trades and more, to help prepare the individual for a more lucrative livelihood and a life after drugs.
Specialized Treatment Programs in Green Cove Springs, FL
There are currently no specialized treatment programs available in Green Cove Springs, however, several of them exist in Orlando. These treatment programs are geared toward an underserved segment of the population and may include:
Rehab for veterans (which may include rehab for PTSD)
Employment counseling or training
Rehab for LGBT individuals
Relapse prevention with naltrexone
Counseling, including for families, individuals and groups
Rehab for pregnant women
Social skills development
Personalized programming for specific client needs is available at each location of The Recovery Village.
What Is the Process Like in a Drug Detox and Rehab Facility?
The drug treatment process should be customized and tailored to the needs of the individual. Although each process may have more or fewer steps, the typical drug and alcohol detox process include a set path that adjusts based on the determination of a professional team of medical doctors, drug and alcohol rehab specialists and counselors.
A typical rehab process includes:
Admissions
Throughout the admissions process, you or your loved one seeking recovery will meet with your treatment team to determine the extent of the problem as well as gather some basic information. You'll get to know your medical team and a plan will be formulated to best help you based on the information gathered during this stage. It's not just a matter of signing some paperwork and you're enrolled, but rather a more involved process to ensure that you can get the best possible care from the best possible professionals.
Detox
The detoxification process removes drugs and alcohol from the body. In doing so, it's possible that the body will feel some effects from the withdrawal. However, the best treatment centers for drug and alcohol recovery and rehabilitation will be medically supervised to help ease this transition. After detox, the individual can begin the next stage of further treatment.
Transition to Further Treatment
Further treatment will depend upon the individual's needs and recovery goals. It's possible that during this stage, they will undergo counseling, anger management, mental health treatment, learn valuable coping skills, social skills and much more.
To learn more about the rehab process, visit this informational page from The Recovery Village.
Finding the Best Rehab Program for You
Green Cove Springs is a rather small town, so it can be difficult to get a sense of where the best drug rehab centers are. If you're wondering how to find the best rehab center, it's worth considering other options in larger cities, where you may have more options for treatment and the approaches that are used.
Keep in mind that no matter how you decide, the best rehab centers will be properly licensed and accredited.
What Questions Should You Ask When Considering a Treatment Program?
As you research different treatment options, it's a good idea to have a list of questions ready for the different rehabilitation and recovery centers you're interested in.
What type of licensing and accreditation does your facility have?
For a facility to be accredited, they will need to have an audit performed by the accrediting body in that state. Facilities that meet or exceed these standards earn an accreditation demonstrating proof that they can uphold the requirements and rules that allow them to offer their services.
Do you have full-time medical staff?
Detoxification is a process that can take time, and in doing so, can make the body go through a variety of physical and mental sensations. Having medical staff on hand to ensure that the withdrawal process is more comfortable and less stressful can do a lot to alleviate concern about detoxification.
What types of treatment services and programs do you offer?
The best addiction and recovery services have a variety of treatment plans and programs available, so it's a good idea to get an overview of what is offered by various rehabilitation centers and recovery hospitals. These can include everything from counseling to coping skills and how to develop healthy habits.
What is the treatment approach for programs at your facility?
Every facility has a different approach to how they handle their programs. Understanding this approach will help you better determine which facility is the right choice for your unique needs, or the needs of a loved one.
Does your program include nutrition or other components of health and wellness?
Nutrition and recreation are key components designed to help fuel the body with healthy food and activity in place of the toxicity of drugs and alcohol. Ask each facility what they do to address this concern to help the individual not only overcome addiction mentally and emotionally, but physically as well.
What is the aftercare process once a patient completes detox and rehabilitation?
Aftercare is an ongoing process, just like the treatment itself. Understanding what's involved in proper aftercare can help an individual maintain lasting sobriety.
Do you accept insurance, and if so, what type of coordination do you offer in using insurance?
Private health insurance may cover some aspects of addiction treatment and recovery. Getting the help you need shouldn't depend on your ability to pay for it, so be sure to ask how the facility will coordinate with private insurance to handle payment
For more questions and answers about rehab, view the frequently asked questions about rehab with The Recovery Village.
Addiction is a disease.Get treatment that works.
Comprehensive addiction treatment at The Recovery Village Umatilla.
Recovery Begins Here
Exploring Treatment Options Near Green Cove Springs, FL
If you're considering drug abuse treatment near Green Cove Springs, you may want to look beyond what's available in the town itself and consider a treatment plan in a larger area like Orlando and surrounding areas. There are several benefits to getting drug recovery treatment in a larger city.
For example, some of the benefits of traveling for treatment may include:
You'll feel as if you're getting a fresh start
You'll be away from the environment and pressures that are driving you to consume drugs or alcohol
You can feel anonymous in an out-of-state treatment facility
You can leave a potentially disturbing or detrimental home environment
There may be some downsides to treatment, including:
The lack of a support network of family or friends
Needing to leave school or work
Having to leave your family
Additional Addiction and Rehabilitation Resources in Green Cove Springs, FL
There are several rehabilitation and addiction resources available near Green Cove Springs that may help you if you're concerned about a loved one or just need someone to talk to in order to explore your options.
You can use the Substance Abuse and Mental Health Services Administration's treatment finder tool to help you find precisely the type of treatment you're looking for. Through the interactive map, you can filter choices to find substance abuse treatment, counseling, health care centers and more.
Recovery Meetings Near You in Green Cove Springs, FL
Recovery meetings, including 12-step programs (like Alcoholics Anonymous) and SMART Recovery programs, are also available near Green Cove Springs.
Alcoholics Anonymous
The original 12-step program, Alcoholics Anonymous (AA) focuses on religious and spiritual aspects of helping participants achieve sobriety.
Find nearby meetings in Green Cove Springs and the surrounding communities by clicking here.
Narcotics Anonymous
Narcotics Anonymous (NA) is like AA but for people who struggle with drugs other than alcohol. Find NA meetings in Green Cove Springs and the surrounding communities by clicking here.
SMART Recovery
Similar to AA but without the religious component, SMART Recovery focuses on science-based steps toward recovery.
There are three available SMART Recovery meeting places. See times, dates and locations here.
Nar-Anon and Al-Anon
Both of these organizations are designed to support the families of people who are going through addiction recovery.
Nar-Anon: Meeting places and times can be found here.
Al-Anon: Meeting places and times can be found here.
Non-Profit Organizations in Green Cove Springs, FL
Currently available non-profit resources in and near Green Cove Springs include:
Non-Profit Organizations in Green Cove Springs, FL
River Region Human Services

River Region Human Services
2141 Loch Rane Blvd, Orange Park, FL 3207

Clay Behavioral Health Center

Clay Behavioral Health Center
(904) 291-5561
Green Cove Springs, FL Substance Abuse Hotlines
A substance abuse hotline can make a considerable difference because it addresses your concerns and questions, as well as gives you the listening ear of someone who understands your situation and can help point you in the right direction for treatment.
There are several drug abuse hotline services available in Green Cove Springs and the surrounding areas. Help is available in Green Cove Springs through a local drug abuse hotline that is staffed 24 hours a day.
Parental Drug Support Helpline
For parents of teens and adolescents who want to voice their concerns about drug use and drinking or simply to ask questions:
1-855-DRUGFREE (1-855-378-4373)
9:00 a.m. – 9:00 p.m.
The Substance Abuse and Mental Health Services Administration (SAMHSA) 
This organization offers confidential information to individuals looking for substance abuse recovery resources as well as their families. Help is available 24 hours a day in both English and Spanish.
1-800-662-HELP (4357)
City of Green Cove Springs, FL
Sheltered by trees that are green all year, as well as a natural spring purported to be the original "Fountain of Youth," the city of Green Cove Springs is located at 29°59′34″N 81°41′2″W. The city has historically relied on both agriculture and tourism. It was also the site of an airfield and naval station in the 1940s. Interestingly, it is the birthplace of Charles E. Merrill, one of the founders of the Merrill-Lynch company. The airport nearest to Green Cove Springs is the St. Augustine (UST) airport.
Medical Disclaimer
The contents of this website such as text, graphics, images, and other material contained on the website ("Content") are for informational purposes only and do not constitute medical advice; the Content is not intended to be a substitute for professional medical advice, diagnosis, or treatment. Always seek the advice of a physician or other qualified health provider with any questions you may have regarding a medical condition. Never disregard professional medical advice or delay in seeking it because of something you have read on this website. In the event of a medical emergency, call a doctor or 911 immediately. This website does not recommend or endorse any specific tests, physicians, products, procedures, opinions, or other information that may be mentioned on the Site. Reliance on any information provided by this website is solely at your own risk.
© The Recovery Village at Umatilla All Rights Reserved.