By

The Recovery Village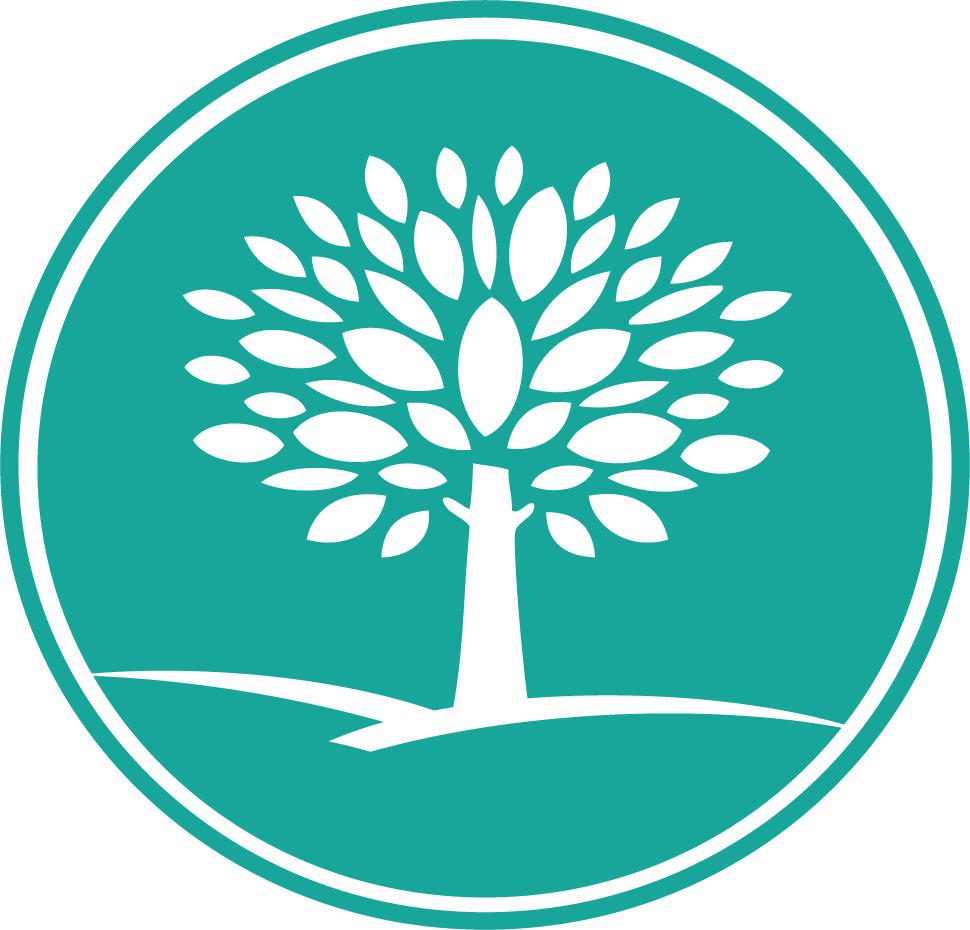 Editor

Renee Deveney
As a contributor for Advanced Recovery Systems, Renee Deveney is passionate about helping people struggling with substance use... read more
The Florida Department of Health reported 30,000 opioid-related deaths in 2017. In a  comprehensive survey conducted by the Centers for Disease Control (CDC), 76% of Americans self-reported that they have excessively consumed alcohol within the calendar year.
Like so many other states, drug and alcohol misuse is prevalent in Florida. State officials work to create meaningful strategies that mobilize local leaders in each Florida community to resist the rise of substance abuse. These strategies include improving treatment and providing education. In DeBary, Florida, drug and alcohol rehab, detox and recovery resources are available. Learning more about treatment options is an important first step for getting the help you need.
DeBary Drug and Alcohol Rehabilitation and Treatment
Drug and alcohol addiction recovery can be accomplished through a variety of means. Different treatments are available in and near DeBary.
Depending on your needs, drug and alcohol rehab treatment options for your addiction may include:
Detox
Inpatient treatment programs
Partial hospitalization programs
Outpatient treatment programs
Aftercare programs and activities
Sober living homes
Drug and Alcohol Detox Programs and Treatment Centers in DeBary, Florida
Drug and alcohol detox programs take place in a hospital, medical facility or treatment center. Fully abstaining from drugs or alcohol allows the body to begin recovering from addiction. Qualified professionals can offer medicine, drug replacements and therapies to provide comfort during withdrawal. Additional support is offered during this treatment through counseling and support groups.
The Recovery Village in Umatilla provides detox and medical detox services. There are currently four other facilities within 22 miles of DeBary that are equipped to oversee medical detox.
Addiction is a disease.Get treatment that works.
Comprehensive addiction treatment at The Recovery Village Umatilla.
Recovery Begins Here
DeBary Residential Treatment Programs
Drug addiction treatment and alcohol recovery may begin with moving into a hospital or medical facility. A residential treatment program provides medical and mental health care in an inpatient rehab facility. The benefits of these programs include:
24-hour medical care
Daily medicine or medical assistance
Regular counseling and group therapy
Inpatient alcohol rehab provides the highest level of supervision and care. The Recovery Village in Umatilla offers residential treatment programs. There are currently eight other residential treatment programs available within 20 miles of DeBary.
DeBary Partial Hospitalization Programs
Partial hospitalization programs offer participants a transitional schedule in which some time is spent at the treatment facility and the rest is spent either at home or living at the facility participating in recreational therapy or other activities. This schedule provides an opportunity for those in recovery to practice emerging life skills with increased independence. Addiction recovery is strengthened by real-world application. Daily treatment continues through any necessary medicine, therapy, and support groups.
The Recovery Village in Umatilla offers a partial hospitalization program. There are currently five other facilities within 20 miles of DeBary that offer these programs.
DeBary Outpatient Treatment Programs
Outpatient drug treatment takes place in a hospital, medical facility, treatment center or at a variety of locations through individual appointments. This kind of treatment is available after a participant no longer needs acute medical care or consistent supervision. Drug therapies, medical care, and psychological support are still made available, but clients live at home and resume many normal activities. Sober support is available through counseling and attendance at support groups. Outpatient treatment can be a helpful option for continuing treatment and offers significant levels of independence.
There are currently 10 outpatient treatment programs available within 12 miles of DeBary.
Sober Living and Rehab Aftercare Programs in DeBary, Florida
Continuing care in addiction treatment may be available through many options, including sober living homes,  aftercare facilities or support activities.
Rehab aftercare can provide extended support for recovery. Sober living homes provide group support and accountability. These facilities may be an important stage of recovery for people whose homes are not drug or alcohol-free.
Drug rehab aftercare programs, or rehab alumni programs, provide a safe and judgment-free environment. House rules, group therapy, and ongoing encouragement can be a powerful tool to living free from substance use.
There are currently four transitional or sober living homes located within 43 miles of DeBary, Florida.
Specialized Treatment Programs in DeBary, Florida
The National Institute on Drug Abuse published an article that describes drug use as altering the chemistry and normal functions of the brain and body. Even with the risk of negative consequences, some people have life experiences or past traumatic experiences that make them more likely to engage in substance abuse. These individuals may require specialized treatment programs.
While there aren't currently specialized treatment programs in DeBary, treatment is available in the Deltona metro area, including:
Eight addiction treatment programs for people with co-occurring mental health conditions and substance use disorders
Five programs for rehab for LGBT persons
Six programs for rehab for veterans
Five programs for people referred from the court system
Seven programs for rehab for pregnant women
Programs that provide rehab for PTSD and specifically for people who have experienced abuse or trauma, including sexual abuse or domestic violence
13 programs for victims of abuse and trauma
Additional specialization can be found in facilities that specifically provide rehab for teens and women's rehab centers.
What Is the Process Like in a Drug Detox and Rehab Facility?
The drug treatment process is different at every treatment center, but it will generally follow similar steps as you progress through the phases of treatment. Beginning with detox and ending with aftercare, your progress will be carefully monitored to ensure that you are succeeding at each stage of sobriety. Initially, you will attend to the logistics of registration, insurance, and facility rules and regulations. Your daily schedule will probably include medicine or medical appointments, meals and recreation, counseling and group sessions. Each element is designed to contribute to success in recovery.
Finding the Best Rehab Program For You
The best rehab centers use the latest scientific research on addiction in their approach. These centers will have expert caregivers who provide a treatment course for addiction recovery. The use of FDA-approved drugs and an individualized approach to mental health may be elements for lasting addiction recovery. If you are wondering how to find the best rehab center, these steps may help:
Find a reputable database to locate a center
Confirm that the program is licensed and accredited
Ask about approaches to therapy
Interview and tour the facility
Introductory assessments should be used to evaluate your needs. Credible rehab centers will have the best tools to aid you in addiction recovery.
What Questions Should You Ask When Considering a Treatment Program?
High-quality drug and alcohol addiction treatment facilities will understand that you need to explore and assess your treatment options. They should be open to taking questions and helping you understand what to expect at their center. It can be helpful to ask some of these questions:
Is your insurance accepted? If not, are financial arrangements available?
How will new participants be assessed and admitted?
What are the qualifications of care providers?
Are specialized services offered?
Is all treatment done on-site?
Additional personal questions may include facility rules and regulations, specific drug or drug therapies and long-term recovery plans.
Exploring Treatment Options Near DeBary, Florida
Drug abuse treatment in DeBary, Florida, is limited. Services and specialized facilities that provide certain drug therapies or treatments may require travel. Traveling for treatment can provide important components for addiction recovery. Here are some questions to consider:
Do you require a specialized facility for recovery?
Would you prefer a specific course of treatment available in certain facilities?
Do you have certain residential requirements?
Do insurance or finances limit your options?
Are you open to traveling? If so, how far?
Addiction recovery is greatly aided by qualified facilities that offer the best kind of care. Seeking out what kind of therapy may be most effective and partnering with medical and mental health professionals is a winning combination for long-term recovery.
Addiction is a disease.Get treatment that works.
Comprehensive addiction treatment at The Recovery Village Umatilla.
Recovery Begins Here
Additional Addiction and Rehabilitation Resources in DeBary, Florida
In addition to many drug and alcohol detox and rehab centers, community resources may provide helpful services for residents of DeBary. The Narcotics Overdose Prevention and Education (NOPE) Task Force provides services, presentations and community resources in Volusia County. The Volusia School Department publishes materials for teen drug and alcohol abuse prevention. There are also multiple counselors, therapists and support groups for people in DeBary who are seeking treatment for drug and alcohol addiction.
Recovery Meetings Near You in DeBary, Florida
Recovery meetings can be part of lasting continuing care. These support groups can allow you to connect with people who understand addiction and can support you in recovery. Additionally, you can support others and share what you learn by attending and taking part in recovery meetings.
Alcoholics Anonymous
Alcoholics Anonymous is a support group for people who struggle with alcohol addiction.
Alcoholics Anonymous
Local AA Meetings

Alcoholics Anonymous
Saint Ann's Catholic Church
26 Dogwood Trail, DeBary, FL

Alcoholics Anonymous
Stewart Marchman Center
356 Englenook Dr, DeBary, FL

Alcoholics Anonymous
Community Outreach Services
610 Deltona Blvd, Deltona, FL
Narcotics Anonymous
Narcotics Anonymous is a support group for people who struggle with drug addiction. You can visit one of these local meetings.
Narcotics Anonymous
Local NA Meetings

Narcotics Anonymous
Saint Ann's Catholic Church
26 Dogwood Trail, DeBary, FL

Narcotics Anonymous
First Baptist Church of Lake Monroe
691 Monroe Rd, Sanford, FL

Narcotics Anonymous
Greater New Mount Zion Missionary Baptist Church
1720 Pear Ave, Sanford, FL
Smart Recovery
SMART Recovery is a self-help and empowerment program for people recovering addiction that is an alternative to 12-step programs. There are a couple of meetings within a drive of DeBary, but there are online meetings on the SMART Recovery website as well.
Smart Recovery
Local SMART Recovery Meetings

Meeting #4617
Orange City, Florida
Sunday 7–8 p.m.
Suite 700 
951 North Volusia Ave, Orange City, FL 32763

Meeting #57
Oviedo, Florida
Wednesday 6:30 p.m.
1200 Van Arsdale St, Oviedo, FL 32765
Al-Anon and Nar-Anon Meetings
Al-Anon and Nar-Anon Meetings
Local Al-Anon and Nar-Anon Meetings

Al-Anon is a family group that provides a 12-step program for those close to someone who struggles with alcohol addiction. 

Growing AFG
St. Ann's Catholic Church
26 Dogwood Trl, DeBary, FL

Keep It Simple AFG
Deltona Christian Church
960 E. Normandy Blvd, Deltona, FL

Courage to Change AFG
First United Methodist Church of Sanford
419 S. Park Ave, Sanford, FL

Nar-Anon is a support group program for the friends and families of people who struggle with drug addiction.

Serenity Now
First United Church of Christ
107 North Euclid Ave, Lake Helen, FL

New Beginnings
Orlando Regional Hospital
Behavioral Health Wing
555 W. State Road 434, Longwood, FL

Winter Park Nar-Anon
United Methodist Church of Winter Park
Wesleyan Bldg. Room 236
125 North Interlachen Ave, Winter Park, FL
Non-Profit Organizations in DeBary, Florida
Non-profit organizations near DeBary, Florida, may provide additional drug and alcohol recovery resources.
Non-Profit Organizations in DeBary, Florida
Recovery House of Central Florida

Recovery House of Central Florida
PO Box 2827
Sanford, FL

Turning Point of Central Florida

Turning Point of Central Florida
2256 Winter Woods Blvd, Winter Park, FL
DeBary, Florida Substance Abuse Hotlines
If you or someone you are with needs emergency help for drug or alcohol abuse, you can call one of these numbers.
DeBary, Florida Substance Abuse Hotlines
Local Drug Abuse Hotline

Local Drug Abuse Hotline
(386) 239-8276

Florida Drug Abuse Hotline

Florida Drug Abuse Hotline
(888) 459-5511

Substance Abuse Hotline

Substance Abuse Hotline
(800) 273-8255
City of DeBary, Florida
Located in Volusia County, DeBary, Florida, is located along the St. Johns River near Lake Monroe. The city has a population of about 20,000 people. DeBary is located at 28.8713° N, 81.3289° W. Visitors can enjoy the nearby Gemini Springs Park, Blue Spring State Park, De Bary Hall Historic Site and Central Florida Zoo. The nearest metropolitan airport is Orlando International Airport (MCO).
The citizens of DeBary are empowered to contribute to the oversight of their community through various programs, including the Citizen Observer Program (COP). The Volusia County Sheriff's Department provides law enforcement for DeBary. In addition to prescription drug take-back programs, the Sheriff's Department operates a drug task force and publishes information and educational resources. Many resources are available as the community works together to provide support and treatment for those seeking addiction recovery.
Medical Disclaimer:
The contents of this website such as text, graphics, images, and other material contained on the website ("Content") are for informational purposes only and do not constitute medical advice; the Content is not intended to be a substitute for professional medical advice, diagnosis, or treatment.  Always seek the advice of a physician or other qualified health provider with any questions you may have regarding a medical condition. Never disregard professional medical advice or delay in seeking it because of something you have read on this website. In the event of a medical emergency, call a doctor or 911 immediately. This website does not recommend or endorse any specific tests, physicians, products, procedures, opinions, or other information that may be mentioned on the Site. Reliance on any information provided by this website is solely at your own risk.
© The Recovery Village at Umatilla All Rights Reserved.