By

The Recovery Village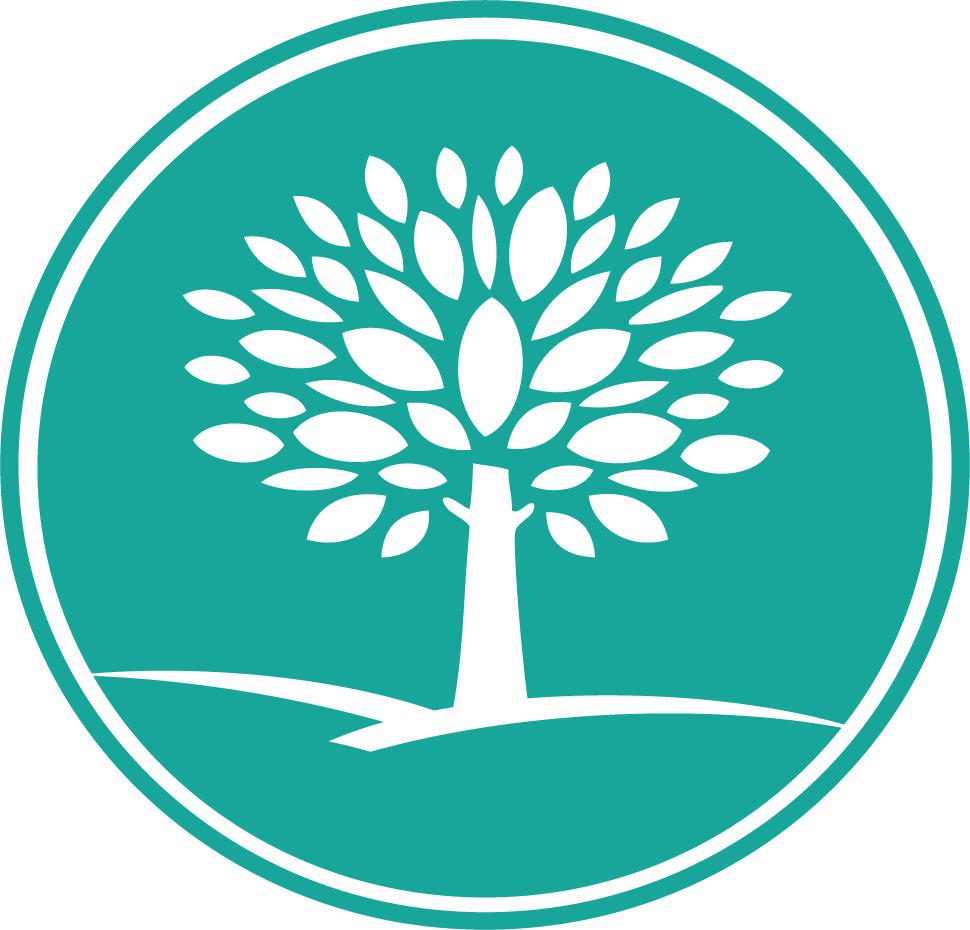 Editor

Camille Renzoni
Cami Renzoni is a creative writer and editor for The Recovery Village. As an advocate for behavioral health, Cami is certified in... read more
Drug and alcohol addiction is a public health issue across the United States and in the state of Colorado. The Comprehensive Addiction and Recovery Act ensures that ongoing attention, funds and mobilization happens on national, state and local levels to address the issues of substance abuse. The Colorado Consortium for Prescription Drug Abuse reports that the number of incidents of heroin seizures increased 2,310% between 2011 and 2016. Colorado state runs the Colorado Office of Behavioral Health, which funds initiatives like Lift the Label to educate and prevent substance misuse. Communities like Morrison, Colorado, find themselves at a powerful intersection of national investment and local opportunities. Help for drug and alcohol rehab, detox and recovery is available in Morrison.
Morrison Drug and Alcohol Rehabilitation and Treatment
The state of Colorado funds and provides staffing for initiatives for substance abuse prevention. These initiatives include supporting adolescents, supporting local providers, statewide prevention funding and development of local programs. Residents of Morrison have access to a variety of treatment options in the area, surrounding cities and the greater metropolitan area of Denver.
Navigating what to look for in a treatment facility can be a daunting task. There are a variety of treatment options that may meet your addiction recovery needs. The Recovery Village offers information and guidance for receiving treatment in Colorado. Additionally, The Recovery Village at Palmer Lake provides Colorado residents with a full range of addiction treatment options. Locating resources and finding treatment options in and near Morrison, Colorado can be the first step on your path to a healthier, happier life.
Drug and Alcohol Detox Programs and Treatment Centers in Morrison, Colorado
Detox is the first course of treatment for people who have used drugs or alcohol regularly. The process of detoxifying allows the body to eliminate drugs or alcohol and begin to heal. Cycling through substances in the system is usually accompanied by uncomfortable and potentially dangerous withdrawal symptoms. The physical nature of this process means that it should only take place in a facility where medical supervision is available. Once detox has concluded, other treatments for addiction can begin.
There are currently 14 facilities located within 20 miles of Morrison that provide detox services.
Addiction is isolating.Your recovery doesn't have to be.
Comprehensive addiction treatment at The Recovery Village Palmer Lake.
Recovery Begins Here
Morrison Residential Treatment Programs
Inpatient alcohol rehab and drug addiction treatment are intensive treatment programs that assist participants through detox and through seasons of needing ongoing care. An inpatient rehab facility offers a residential treatment program where clients move into the facility full-time and participate in daily treatments. Residential treatment can be valuable as it represents a significant lifestyle commitment and participants are less likely to leave prematurely. These programs often provide medical support through detox and ongoing care.
There are currently 12 facilities located within 12 miles of Morrison that offer residential treatment programs.
Morrison Partial Hospitalization Programs
Partial hospitalization is a form of treatment that offers intensive forms of treatment. This course of care also ensures daily accountability and oversight. Some patients live on-site while others maintain sobriety while resuming some elements of their daily lives, allowing them to test emerging skills and coping strategies.
There are currently 12 partial hospitalization programs located within 20 miles of Morrison.
Morrison Outpatient Treatment Programs
Outpatient treatment programs represent an option for people who have either completed an inpatient treatment schedule or those who require less intensive treatment. Outpatient drug treatment and alcohol addiction recovery offer a full range of services from medical care to group therapy. Counseling, coaching and life skills promote healthy habits during the time spent outside of treatment. Outpatient treatment can be an important step toward long-term addiction recovery.
There are currently 15 facilities that offer outpatient treatment located within eight miles of Morrison.
Sober Living and Rehab Aftercare Programs in Morrison, Colorado
Continuing care in sober living or aftercare facilities can help support patients after they have completed drug and alcohol treatment. Rehab aftercare is available for participants who are not yet ready to return home full time or who want to stay in a supportive, drug- and alcohol-free environment. Drug rehab aftercare programs can take place through a regimen of aftercare appointments or in a sober living home. This kind of care provides accountability and support for sobriety. Rehab alumni programs help people in recovery who want to connect with others with similar experiences and a shared commitment to sobriety. These programs also continue the development of the nutritional, life and mental health skills and strategies that help set participants up for long-term success.
Fourteen facilities located within 27 miles of Morrison currently offer sober living or rehab aftercare programs.
Specialized Treatment Programs in Morrison, Colorado
Specialized treatment programs offer unique treatment approaches to people who have similar life circumstances or challenges. Groups of people who require specialized facilities, such as rehab for teens, or specialized treatment because of additional lifestyle or mental health issues may find special support in treatment.
Specialized treatment is not currently available in Morrison but can be found in the Denver metro area:
Five programs for people with co-occurring mental health conditions and substance use disorders
Two programs for rehab for LGBT persons
Three programs that offer rehab for veterans
Four programs for people referred from the court system
Three programs for rehab for pregnant women in women's rehab centers
13 programs that provide rehab for PTSD and specifically for people who have experienced abuse or trauma, including sexual abuse or domestic violence
What Is the Process Like in a Drug Detox and Rehab Facility?
The addiction rehabilitation process begins with detox, moves into treatment, and continues with aftercare. While the duration and schedule for each stage of recovery may differ, there are general practices and steps. The days directly following enrollment in a drug detox and rehab facility will typically include:
Staff introductions
Facility tour and review of policies
Intake assessment
Review of your treatment program
Once intake is complete, you will begin a regimen of treatment that will include many of the following elements:
Detox
Drug therapies
Mental health screening
Life skills coaching
Nutritional training
Group therapy
Family therapy
Aftercare arrangements should be provided before you are released from a treatment facility.
Finding the Best Rehab Program For You
The best drug rehab centers will provide the right kind of care for your addiction recovery. The best rehab centers provide the highest level of medical and mental health care. Qualified professionals will oversee your treatment.
If you're wondering how to find the best rehab center, here are elements to look for:
Facility licensing and accreditation
Staff qualifications and licenses
Treatment program specifications
Insurance and financial options
Residence or other treatment options
Aftercare arrangements
Once you decide on the right treatment center for you, registration and intake will begin. This is the first step in your all-important recovery journey.
What Questions Should You Ask When Considering a Treatment Program?
You will probably have questions about what you will experience and what to expect when entering drug and alcohol rehabilitation. Asking questions can be a great way to learn more about each center and make the right decision for you or a loved one.
What is the treatment approach for medical and mental health therapy?
How a facility approaches medical treatment and mental health treatment can help you understand if this facility is the right fit for you. There are a variety of approaches like using FDA-approved drugs or certain therapy approaches. Mental and physical wellness treatment may include individual counseling and group counseling.
What life skills counseling will be provided?
The health and wellness of its clients should be the top priority of any treatment center. This means that a treatment center should provide a range of rehabilitation resources, which might include sobriety skills, life coaching or counseling and nutritional guidance.
How are aftercare arrangements made?
Whether or not you travel for care, a treatment facility should assist you in making aftercare and sober living arrangements. Having cared for you during addiction recovery, their input will be helpful as you decide what kind of aftercare you require.
Is your insurance accepted?
Most drug and alcohol treatment facilities accept private insurance. You will want a clear understanding of your financial obligation before you finalize registration.
For more questions and answers about rehab, view the frequently asked questions about rehab with The Recovery Village.
Exploring Treatment Options Near Morrison, Colorado
Drug abuse treatment near Morrison may be limited because of its small size. However, Morrison is close to multiple metropolitan areas that offer additional services and programs. In the event that the right program is not locally available, you may want to weigh the pros and cons of traveling for addiction recovery:
Pros of traveling for treatment:
Removal from addiction habits
Increased commitment to a program
Anonymity
Ability to fully focus on treatment
More programs are available
Cons of traveling for treatment:
Leaving your support system
Potentially increased financial investment
Logistics of leaving work or family
Non-local aftercare arrangements
Traveling for treatment may open up important opportunities that contribute to your long-term success. It will be important to weigh all of the pros and cons as you make this decision.
Addiction is isolating.Your recovery doesn't have to be.
Comprehensive addiction treatment at The Recovery Village Palmer Lake.
Recovery Begins Here
Additional Addiction and Rehabilitation Resources in Morrison, Colorado
The small town of Morrison has a network of additional resources in the Denver metropolitan area. Located in Jefferson County, cities throughout the county provide additional addiction and rehabilitation resources. The Jefferson County Public Health Department oversees a Communities that Care branch, which uses community resources to prevent substance abuse among youth. The health department also provides online education resources, such as how to prevent opioid overdose. Multiple private counselors, non-profit organizations, therapists and support groups specialize in addiction recovery. A wide variety of resources are available to residents of Morrison who find themselves in need of drug and alcohol recovery support.
Recovery Meetings Near You in Morrison, Colorado
Recovery meetings can be a valuable source of support through every stage of addiction recovery. Encouragement and coping strategies can empower individuals as they pursue long-term sobriety.
Alcoholics Anonymous
Alcoholics Anonymous is a 12-step program that provides help for people who struggle with alcohol addiction. Alcoholics Anonymous meetings take place in nearby Idaho Springs, Central City and Evergreen.
Alcoholics Anonymous (AA) Meetings in Morrison, CO
Local AA Meetings

Clear Creek Roadrunners
1410 Colorado Blvd., Idaho Springs, CO

Gilpin County H.A.L.T.
226 East High St., Central City, CO

Mountain Women
5980 Hwy 73, Evergreen, CO
Narcotics Anonymous
Narcotics Anonymous is a 12-step program that provides group support for people who struggle with drug addiction. There are several meetings located within seven miles of Morrison.
Narcotics Anonymous (NA) Meetings in Morrison, CO
Local NA Meetings

Genesis Presbyterian Church
5707 South Simms St., Littleton, CO

Hope Crossing Church
3000 South Wadsworth Blvd., Lakewood, CO

Calvary Episcopal Church
1320 Arapahoe Rd., Golden, CO
SMART Recovery
SMART Recovery is a recovery program for people with addiction issues that is based on self-help and empowerment. The nearest SMART Recovery meetings can be found in Wheatridge and Denver.
SMART Recovery Meetings in Morrison, CO
Local SMART Recovery Meetings

Meeting #4928
Wheatridge, Colorado
Monday 7:30 p.m. to 8:30 p.m.
3400 North Lutheran Parkway, Wheatridge, CO 80033

Meeting #3399
Denver, Colorado
Saturday 10:00 p.m. to 11:00 p.m.
3035 West 25th Ave., Denver, CO 80211
Al-Anon and Nar-Anon
Al-Anon is a family group offering 12-step support for those close to someone who struggles with alcohol addiction. Al-Anon meetings can be found in nearby Lakewood and Evergreen. Nar-Anon is a support group for the friends and families of people who struggle with drug addiction. Nar-Anon meetings are available within a short drive from Morrison.
Al-Anon and Nar-Anon Meetings in Morrison, CO
Local Al-Anon and Nar-Anon Meetings

Al-Anon meetings include:

Edit AFG
10576 W. Alameda Ave. Suite 2, Lakewood, CO

Winners AFG
Day at a Time Club
3355 S. Wadsworth Blvd. #H-125, Lakewood, CO

Evergreen Fresh Air AFG
Evergreen Christian Church
27772 Iris Dr., Evergreen, CO

Nar-Anon meetings include:

Golden NFG
Calvary Episcopal Church
1320 Arapahoe St., Golden, CO

Sunday Nite Nar-Anon
Bethlehem Lutheran Church
2100 Wadsworth Blvd., Lakewood, CO

Friday Night NFG
West Pines
3400 Lutheran Parkway, Wheat Ridge, CO
Non-Profit Organizations in Morrison, Colorado
Non-profit organizations that operate in nearby cities can provide more help and support for residents of Morrison.
Non-Profit Organizations in Morrison, Colorado
Drug Abuse Resources and Education

Drug Abuse Resources and Education
535 N. Douglas Ave., Loveland, CO

Region Six Alcohol and Drug Abuse Corp

Region Six Alcohol and Drug Abuse Corp
PO Box 162, Las Animas, CO

The Colorado Prescription Drug Abuse Task Force

The Colorado Prescription Drug Abuse Task Force
12850 East Montview Blvd., Aurora, CO
Morrison, Colorado Substance Abuse Hotlines
If you or someone you are with needs emergency help for drug or alcohol abuse, call one of these numbers:
Morrison, Colorado Substance Abuse Hotlines
Local Drug Abuse Hotline

Local Drug Abuse Hotline
(303) 697-4810

Colorado Drug Abuse Hotline

Colorado Drug Abuse Hotline
(844) 244-3171

Substance Abuse Hotline

Substance Abuse Hotline
(800) 273-8255
City of Morrison, Colorado
Morrison, Colorado, is a small town in Colorado. Morrison is located at 39.6536° N, 105.1911° W. The closest major airport is Denver International Airport (DEN). The population of Morrison is fewer than 450 people. Located in Jefferson County and near the Red Rocks Amphitheater, Morrison is a small and picturesque community. Mount Falcon Park, the Morrison Natural History Museum and Bear Creek Lake Regional Park provide sporting, fishing and outdoor recreation.
The Morrison Police Department provides online community updates about arrest records and public safety notices. The Jefferson County Sheriff's Office provides drug take-back disposal boxes and drug treatment court as an incarceration alternative. It is evident that law enforcement and community officials are interested in providing information and supporting individuals in rehabilitation from drug and alcohol addiction.
Medical Disclaimer:
The contents of this website such as text, graphics, images, and other material contained on the website ("Content") are for informational purposes only and do not constitute medical advice; the Content is not intended to be a substitute for professional medical advice, diagnosis, or treatment. Always seek the advice of a physician or other qualified health provider with any questions you may have regarding a medical condition. Never disregard professional medical advice or delay in seeking it because of something you have read on this website. In the event of a medical emergency, call a doctor or 911 immediately. This website does not recommend or endorse any specific tests, physicians, products, procedures, opinions, or other information that may be mentioned on the Site. Reliance on any information provided by this website is solely at your own risk.
© The Recovery Village at Umatilla All Rights Reserved.