Mixing Lexapro and alcohol can be a dangerous combination that counteracts Lexapro's effects. This can put you at risk of worsening depression and an alcohol use disorder.
Lexapro, also known by its generic name escitalopram, is an antidepressant that is FDA-approved for both general anxiety disorder and depression. Conversely, alcohol is a central nervous system depressant linked to mood changes and suicide. When alcohol is mixed with medications designed to fight depression like Lexapro, it can counteract the medications' benefits.
Article at a Glance:
Alcohol is a central nervous system depressant that can counteract the effects of antidepressants like Lexapro.
Although Lexapro does not impact alcohol's side effects, experts caution against drinking while on Lexapro.
Depression is one of the biggest risk factors for alcohol use disorder (AUD), so people at risk for AUD may be taking Lexapro.
Help is available if you struggle with drinking to self-treat your depression.
Can You Drink on Lexapro?
Although studies have shown that the antidepressant Lexapro does not impact alcohol's side effects, experts still caution against drinking while on Lexapro. Drinking can have other effects on depression, including possibly negating the antidepressant's effects and causing a person to have a lower mood.
Side Effects of Mixing Alcohol and Lexapro
Studies have shown that Lexapro does not worsen the cognitive or motor effects of drinking in healthy adults. From a purely chemical perspective, there seems to be no significant interaction between the two substances in most people. However, it is important to keep the bigger picture in mind. Namely, as a depressant, alcohol may counteract an antidepressant's effects, putting you at risk for worsening depression. Depression is also a risk factor for alcoholism.
Lexapro and Alcohol Blackouts
Some experts have raised concerns that even moderate drinking while on an antidepressant like Lexapro may cause an exaggerated response to alcohol in some people. This includes violence, inhibition and memory loss in about half of cases. While most healthy adults do not experience this, experts are unsure why it occurs and which patients are at greater risk of it happening.
Worsened Depression
Another negative side effect of mixing Lexapro and alcohol is the possibility of worsened depression. A strong link exists between alcoholism and depression, with each disorder worsening the other. Depression is one of the most common medical issues in people who struggle with drinking. This can lead to fatal consequences: around 22% of suicides involve people who are intoxicated at the time.
Due to the link between alcoholism and depression, experts think that excessive drinking is how some people attempt to treat their depression. Almost 41% of people with depression have struggled with drinking during their lifetimes; 22% have struggled with drinking during the past 12 months.
As such, consuming alcohol while on antidepressants like Lexapro may negatively impact a person's mental health and put them at risk for substance abuse.
Risk of Serotonin Syndrome
Although rare, serotonin syndrome is one complication that can arise when Lexapro is mixed with alcohol. Serotonin syndrome occurs when there is too much serotonin in the brain. Lexapro works by increasing serotonin levels in the brain. Alcohol also causes a temporary increase in serotonin levels, which, when combined with Lexapro, can lead to this dangerous condition.
Possible symptoms of serotonin syndrome include:
Agitation
Confusion
Tremor
Over-responsive reflexes
Fast heartbeat
Sweating
High blood pressure
Seizure
Serotonin syndrome is a medical emergency. Anyone who is experiencing these symptoms should seek immediate medical attention.
Getting Help
If you or a loved one has depression and struggles with drinking, you are not alone. Many people attempt to self-treat their depression with alcohol. However, alcohol can worsen depression, so you can easily find yourself in a cycle of drinking with no way out.
At The Recovery Village, we treat the whole person, addressing an alcohol addiction and co-occurring mental health conditions like depression. Treating both at the same time can help you find relief, stick to recovery and avoid relapse. Contact us today to discuss treatment options that may work for you.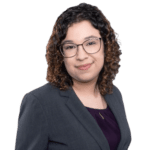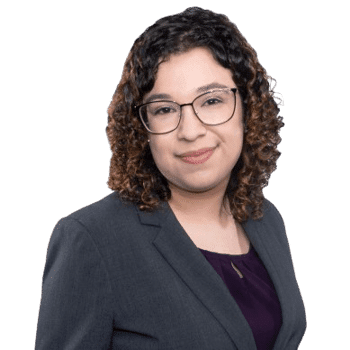 Editor – Melissa Carmona
Melissa Carmona puts years of writing and editing experience to work helping people understand substance abuse, addiction and mental health disorders.
Read more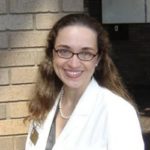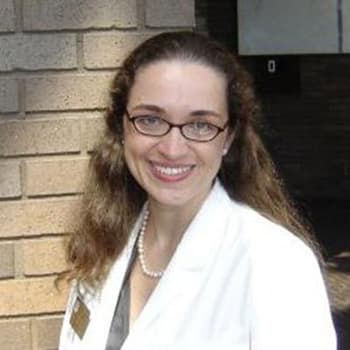 Medically Reviewed By – Dr. Jessica Pyhtila, PharmD
Dr. Jessica Pyhtila is a Clinical Pharmacy Specialist based in Baltimore, Maryland with practice sites in inpatient palliative care and outpatient primary care at the Department of Veteran Affairs.
Read more
Sources
---
McHugh, R. Kathryn; Weiss, Roger D. "Alcohol Use Disorder and Depressive Disorders." Alcohol Research Current Reviews, October 21, 2019. Accessed September 26, 2020.
U.S. National Library of Medicine. "Lexapro." August 28, 2020. Accessed September 26, 2020.
Substance Abuse and Mental Health Services Administration. "Substance Use and Suicide: a Nexus Requi[…]blic Health Approach." Published 2016. Accessed September 26, 2020.
Graham, Kathryn; Massak, Agnes. "Alcohol consumption and the use of antidepressants." Canadian Medical Association Journal, February 27, 2007. Accessed September 26, 2020.
Herxheimer, Andrew; Menkes, David B. "Drinking alcohol during antidepressant t[…]a cause for concern?" The Pharmaceutical Journal, December 20, 2011. Accessed September 26, 2020.
Pompili Maurizio, Serafini Gianluca, et al. "Suicidal Behavior and Alcohol Abuse." International Journal of Environmental Research and Public Health, April 2010. Accessed September 26, 2020.
Schick, Melissa R; Weiss, Nicole H; Contractor, Ateka; et al. "Depression and Risky Alcohol Use: An Exa[…]-Exposed Individuals." American Journal of Drug and Alcohol Abuse, March 8, 2019. Accessed September 26, 2020.
Suzuki, Akihito; Otani, Koichi. "Serotonin Syndrome After an Alcohol Inta[…]ram and Clomipramine." Clinical Neuropharmacology, May/June 2019. Accessed September 26, 2020.
Medical Disclaimer
The Recovery Village aims to improve the quality of life for people struggling with substance use or mental health disorder with fact-based content about the nature of behavioral health conditions, treatment options and their related outcomes. We publish material that is researched, cited, edited and reviewed by licensed medical professionals. The information we provide is not intended to be a substitute for professional medical advice, diagnosis or treatment. It should not be used in place of the advice of your physician or other qualified healthcare providers.