While kratom may reduce symptoms of bipolar disorder in the short-term, it only creates more problems in the long-term.
Kratom is a tropical tree native to Southeast Asia, with leaves that have psychotropic effects. It is not currently illegal and has been readily available to order over the internet. Kratom is usually consumed through pill or capsule form, though some people chew kratom leaves or brew the dried leaves into tea. Compounds in kratom leaves interact with opioid receptors in the brain, producing sedation, pleasure and decreased pain.
According to the Journal of Clinical Psychiatry, up to 70 percent of people who are diagnosed with bipolar disorder also have a history of substance abuse. Drug and alcohol abuse affects the outcomes of bipolar disorder in several ways, including:
Amplification of symptoms (mood swings, poor judgment, impulsivity, hostility and irritability)
Diminished quality of life
Longer incidents of emotional instability
Increased number of suicide attempts
Kratom addiction can worsen some symptoms of bipolar disorder, including self-harming behaviors and suicidal thoughts. While kratom may reduce symptoms of bipolar disorder in the short-term, it only creates more problems in the long-term. Kratom produces a euphoric high when abused that may lift moods and temporarily ease depression.
Once the kratom wears off, a crash phase follows that may make depression worse and potentially trigger suicidal thoughts. Approximately 50 percent of people who struggle with bipolar disorder attempt suicide at least once in their lives, according to clinical samples published by the Psychiatric Times.
Self-Medicating Bipolar With Kratom
People with bipolar disorder may self-medicate their symptoms with kratom, even if the relief is short-lived. It is common for individuals with a mental disorder to seek out illicit drugs or abuse prescribed drugs to feel better. Because the body eventually grows tolerant of kratom, when pursuing a feeling of normalcy, the person may begin to rely on using kratom more often or in larger doses.
Self-medicating is common; though it may create a dangerous situation such as overdose or even death. Bipolar disorder and substance abuse may co-occur at high rates for a variety of reasons. If undiagnosed, people with bipolar disorder may use drugs as a way to self-medicate to eliminate symptoms. Kratom may temporarily alleviate symptoms of depression, for instance, lifting moods artificially. When self-medicating to suppress symptoms, a person can quickly begin abusing the drug and develop an addiction.
Dual Diagnosis Bipolar and Kratom Addiction Treatment
Kratom use can make bipolar disorder challenging to treat. When seeking treatment for a co-occurring issue, it is critical to find a recovery center that specializes in co-occurring disorder treatment. This diagnosis needs therapy for the symptoms of mental illness as well as addiction. To provide the most effective care, treatment staff should be cross-trained in mental health care and substance abuse treatment. The Recovery Village has qualified staff working around the clock to assist patients with their treatment of co-occurring disorders.
Some of the features of bipolar disorder, such as mania and severe depression with a lack of motivation, make participation in some treatment activities difficult without professional assistance. Combined treatment using effective medications with cognitive-behavioral therapy and a supportive aftercare plan can increase the chances of successful recovery from both disorders.
Treating a kratom addiction usually requires a comprehensive detox process. Detox involves removal of kratom from the body and adjusting to functioning without kratom. With co-occurring bipolar disorder, treatment should also address the psychological damage done by kratom and how to function and grow without the use of kratom.
Key Points: Bipolar Disorder and Kratom
Kratom use may reduce unwanted symptoms of bipolar disorder. However, the combination may also lead to risky behaviors, addiction and overdose. Bipolar disorder and co-occurring kratom abuse can be treated with the right care.
Attempts to treat bipolar disorder without treating the kratom abuse, or vice versa, are often unsuccessful. A person may experience temporary relief from both conditions, though a setback in one frequently results in a setback in the other disorder.
If you have a kratom addiction and a co-occurring mental health issue like bipolar disorder, you may need comprehensive treatment.
The Recovery Village offers co-occurring disorder treatment with medical professionals available around the clock. If you or someone you know has bipolar disorder with a co-occurring kratom use disorder, call The Recovery Village to speak to a representative and begin the recovery process today.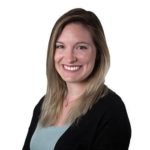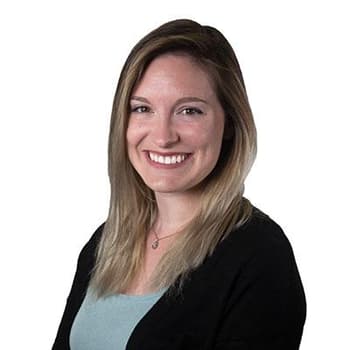 Editor – Camille Renzoni
Cami Renzoni is a creative writer and editor for The Recovery Village. As an advocate for behavioral health, Cami is certified in mental health first aid and encourages people who face substance use disorders to ask for the help they deserve.
Read more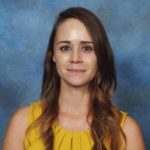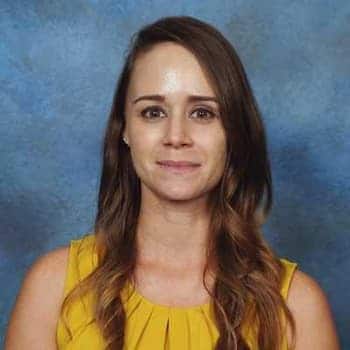 Medically Reviewed By – Krisi Herron, LCDC
Krisi Herron is an Adjunct Psychology Professor, a Licensed Chemical Dependency Counselor and a freelance writer who contributes to several mental health blogs.
Read more
Medical Disclaimer
The Recovery Village aims to improve the quality of life for people struggling with substance use or mental health disorder with fact-based content about the nature of behavioral health conditions, treatment options and their related outcomes. We publish material that is researched, cited, edited and reviewed by licensed medical professionals. The information we provide is not intended to be a substitute for professional medical advice, diagnosis or treatment. It should not be used in place of the advice of your physician or other qualified healthcare providers.