Even though Imodium is an over-the-counter drug and often perceived as safe, an Imodium overdose can be deadly.
Imodium, the brand name for the over-the-counter drug loperamide, is a common remedy for diarrhea. However, it can also be abused by people who take it recreationally to get high or who take it in an attempt to ward off opioid withdrawal symptoms. Unfortunately, like all drugs, Imodium carries risks, especially at high doses or when taken over a long period. These include potentially fatal overdose effects. It is very important to understand the risks of high-dose and long-term Imodium use, especially if you or a loved one are struggling with the drug.
Article at a Glance:
Even though Imodium is an over-the-counter drug, it is still possible to overdose.
The amount of Imodium required to overdose can vary widely.
If you suspect an Imodium overdose, you should seek emergency medical attention to avoid potentially fatal consequences.
An Imodium overdose may be a sign that you struggle with Imodium use and may need help.
What Happens With an Imodium Overdose?
When someone experiences an Imodium overdose, the consequences and complications can be deadly. Imodium carries several risks when taken in excessive quantities, including:
Cardiovascular risk: Imodium can cause an irregular heartbeat that can be fatal.
Kidney damage risk: Because Imodium slows down the gastrointestinal system, unintended effects like kidney damage can occur when the bladder cannot fully empty.
Cognitive risk: Although Imodium does not readily enter the brain at low doses, at high doses, it can get into the brain and cause effects like drowsiness and dizziness. This can be dangerous, especially if the drug is combined with other substances.
Imodium Overdose Symptoms
An Imodium overdose can lead to a range of side effects. Some are mildly uncomfortable, while others can be deadly. Overdose symptoms can include:
Stomach pain
Constipation
Rapid or irregular pulse
Big pupils
Drowsiness
Dizziness
Fainting
Unconsciousness
Problems urinating and kidney failure
How Common Is It To Overdose On Imodium?
The potential to overdose on Imodium is more common than people may believe. An increasing number of people are abusing Imodium to get high or self-medicate as they go through opioid withdrawal, leading to the FDA's restrictions on Imodium packaging. From 2010 to 2015, there was a 91% increase in Imodium overdose exposures across the United States.
How Much Imodium Causes an Overdose?
Imodium overdose can be unpredictable. Generally, to overdose on Imodium, you would need to take more than the recommended maximum daily dose of 16 mg a day. However, as little as 2 mg a day can put a person at risk of overdose if taken over an extended time. Some people have taken hundreds of milligrams of Imodium a day without apparent side effects, while others have taken much less and had overdose symptoms. For this reason, it is dangerous to take more Imodium than recommended on the package labeling or by your doctor.
To help avoid an Imodium overdose, the FDA requires that each Imodium package contains no more than 48 mg total of the drug and that doses be individually packaged.
What to Do if You or a Loved One Overdoses
Because an Imodium dose can lead to potentially fatal cardiac side effects, you should seek emergency medical attention if you or a loved one overdoses on Imodium. If you are not sure how much Imodium you took, or if the amount you took can be toxic, you can also call Poison Control at 1-800-222-1222 or get online help from their website.
Find the Help You Need
Experiencing an Imodium overdose scare can be a wake-up call. It may be a sign that you or your loved one struggles with Imodium addiction. Fortunately, help is available. Our addiction experts at The Recovery Village can help wean you off Imodium and put you on the road to a better, Imodium-free life. Contact us today to discuss treatment options that can suit your needs.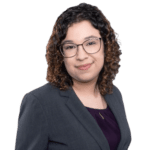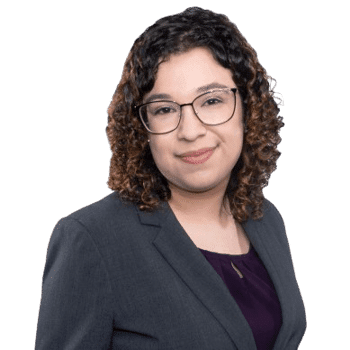 Editor – Melissa Carmona
Melissa Carmona puts years of writing and editing experience to work helping people understand substance abuse, addiction and mental health disorders.
Read more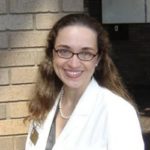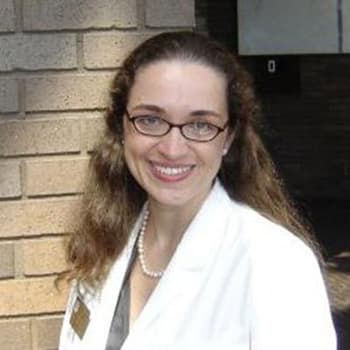 Medically Reviewed By – Dr. Jessica Pyhtila, PharmD
Dr. Jessica Pyhtila is a Clinical Pharmacy Specialist based in Baltimore, Maryland with practice sites in inpatient palliative care and outpatient primary care at the Department of Veteran Affairs.
Read more
Sources
---
Drugs.com. "Loperamide." July 3, 2020. Retrieved December 20, 2020.
Food and Drug Administration. "FDA limits packaging for anti-diarrhea m[…]o encourage safe use." September 20, 2019. Retrieved December 20, 2020.
National Institute on Drug Abuse. "Commonly Used Drug Charts." August 20, 2020. Retrieved December 20, 2020.
Vakkalanka, J. Priyanka; Charlton, Nathan P.;  Holstege, Christopher P. "Epidemiologic Trends in Loperamide Abuse and Misuse." Annals of Emergency Medicine, January 2017. Retrieved December 20, 2020.
Zarghami, Mehran; Rezapour, Maryam. "Loperamide Dependency: A Case Report." Addiction & Health, January 2017. Retrieved December 20, 2020.
Medical Disclaimer
The Recovery Village aims to improve the quality of life for people struggling with substance use or mental health disorder with fact-based content about the nature of behavioral health conditions, treatment options and their related outcomes. We publish material that is researched, cited, edited and reviewed by licensed medical professionals. The information we provide is not intended to be a substitute for professional medical advice, diagnosis or treatment. It should not be used in place of the advice of your physician or other qualified healthcare providers.