Will more prisons welcome the idea of Suboxone being available to inmates as black market trade grows?
Recently, a federal appeals court tackled the issue of inmates and their right to treatment when they suffer from opioid addiction. According to the United States Court of Appeals for the First Circuit in Boston, a rural jail in Maine is required to provide inmate Brenda Smith with medication to treat her opioid use disorder.
Emma Bond, an attorney for the American Civil Liberties Union (ACLU) of Maine, represented Smith. Bond said the ruling from the federal appeals court is a signal for jails around the country. Bond hopes that the ruling might help break down barriers incarcerated people face when it comes to receiving treatment for addiction and dependence.
In Maryland, where opioid maintenance drugs like Suboxone are not offered in jails, they are often smuggled in. Advocates of addiction treatment being available for inmates feel Suboxone in prison has benefits for everyone, including the potential to reduce illicit use.
Suboxone is a brand-name prescription medication combining two ingredients — buprenorphine and naloxone. Suboxone is used to treat opioid dependence. The buprenorphine component of the drug acts as a partial opioid agonist, meaning it binds to the same receptor sites as other opioids, reducing their effects. Naloxone blocks receptor sites activated by opioids, so if you use opioids while on the medication, you will likely experience immediate withdrawal symptoms.
To Treat or Not to Treat?
Can you get Suboxone in jail or be prescribed Suboxone in jail? While the ruling by the Court of Appeals may be a step forward for the provision of Suboxone in jails, not all states or correctional systems are embracing the idea of Suboxone treatment in jail.
For example, the Maryland Department of Public Safety and Correctional Services has expressed opposition to offering Suboxone treatment in prisons. The department recently sent an altered bill to the General Assembly that would have initially required it. With the changes in the bill, now Suboxone and other opioid dependence medications like methadone and naltrexone will be offered only in jails and a state-operated detention center.
This comes on the heels of recent high-profile stories of Suboxone being illegally brought into prisons. In one situation, a Baltimore lawyer was accused of sneaking Suboxone film strips into a prison in Hagerstown. The other case was an inmate's cousin who tried to bring Suboxone into a prison in Jessup.
The debate over whether or not to provide addiction treatment and medications to inmates is one that lingers.
Almost 70% of people incarcerated in Maryland have a substance abuse or dependence problem.
Since they don't have access to drugs while they're incarcerated, they must grapple with withdrawal. Suboxone can help with symptoms of that, reducing cravings and making withdrawal more tolerable. Proponents of Suboxone treatment in jail feel it would also help inmates with their addiction in a way that would reduce the likelihood of relapse after release.
Understanding the Underground Prison Trade System
Can you take Suboxone in jail? For the most part, no. A few prisons in the United States are offering naltrexone because it doesn't cause a high. However, it doesn't help with drug cravings or withdrawal symptoms.
Suboxone comes as a thin film that's placed under the tongue. This administration makes it a relatively easy target to smuggle into jails. Prison system representatives in Maryland and elsewhere say there is a black market trade going on because you can get a buzz from the drug. Suboxone in jail can go for around $50 a strip, and Department of Corrections representatives say its trade is leading to violence.
Benefits of Providing Suboxone in Prison to Inmates
According to The National Sheriff's Association, over half the jail population in the country struggles with drug dependence and misuse.
One of the reasons Suboxone in prison is something many officials are against is because of the potential for abuse. Proponents of providing Suboxone in jail say it's important, and to not provide it is inhumane.
Along with helping inmates deal with symptoms of withdrawal, Suboxone could help prevent relapse after jail and also lower overdose rates following release. Often, incarcerated individuals will overdose after release because their tolerance to opioids has diminished. Proponents also see Suboxone as a medicine to treat disease as is the case with other medications like treatment for diabetes.
If you are struggling with opioids or another substance and you need help, it's available. Reach out to The Recovery Village to find information and links to treatment.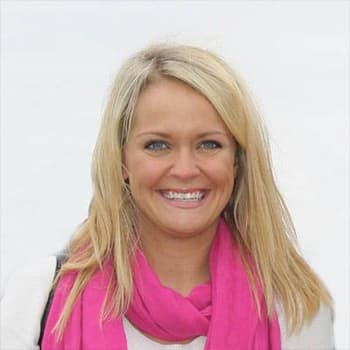 By – Ashley Sutphin
Ashley Sutphin Watkins received her degree from the University of North Carolina at Chapel Hill in Psychology and Journalism.
Read more
Sources
---
Baltimore Sun Editorial Board. "Maryland can stop black market suboxone […]available to inmates." The Baltimore Sun, July 1, 2019. Accessed August 2, 2019.
Arnold, Willis R. "Setting Precedent, A Federal Court Rules[…] Addiction Treatment." NPR, May 4, 2019. Accessed August 2, 2019.
Barnett, Brian. "Jails and prisons: the unmanned front in[…] the opioid epidemic." STAT, July 2, 2018. Accessed August 2, 2019.
Medical Disclaimer
The Recovery Village aims to improve the quality of life for people struggling with substance use or mental health disorder with fact-based content about the nature of behavioral health conditions, treatment options and their related outcomes. We publish material that is researched, cited, edited and reviewed by licensed medical professionals. The information we provide is not intended to be a substitute for professional medical advice, diagnosis or treatment. It should not be used in place of the advice of your physician or other qualified healthcare providers.