On March 2, 2017, the air hung heavy between the high walls of the Orange County Board of Commissioners chambers. Policymakers, community leaders, treatment providers, law enforcement officials and concerned citizens settled in to discuss one of Florida's most urgent crises – opioid addiction.

Many expected the Orlando opioid workshop — one of four held across the state of Florida per the direction of Governor Rick Scott — to be fruitless and futile. Florence Snyder, a Tallahassee lawyer, went so far as to dismiss the talks as "kabuki theater." An estimated 3,900 overdose-related casualties were reported in the state in 2015 alone. Parents, friends, advocates and recovering users sitting across from state and local officials were tired of bureaucratic smoke and mirrors. They wanted action.
"We [already] had this conversation. We laid out a plan of what was needed. Nothing was done." Palm Beach County Commissioner Melissa Mckinley pleaded during a workshop held in West Palm Beach.
And in Orlando — a city that, according to Sheriff Jerry Demings, responded to over 200 overdose calls in first few months of 2017 — this talk felt particularly cheap. But what the nearly 150 attendees huddled in the cramped chambers didn't know was that their input would finally be considered. An hour's drive from The Recovery Village's flagship Umatilla facility concerned citizens spoke, and the state listened.
Public Frustration Over Access to Care
The Orlando opioid workshop lasted just under two hours. While the atmosphere was more subdued than an earlier West Palm Beach session — where advocates yelled curses at the panel — an air of frustration lingered. Over the course of a 30-minute public comment session, a dozen people voiced their concerns.
Many speakers were skeptical about the local and state level measures taken to combat the multi-faceted epidemic. During much of the initial 90-minute panel discussion that preceded the public comment period, officials described efforts to increase access to naloxone, a lifesaving drug used to stop overdoses. As part of Orange County's larger Heroin Task Force, 1,158 police officers were equipped with the medicine. This measure was credited with saving nearly 80 lives in 2016 alone.
The lifesaving potential of the drug is undeniable and reflects a compassionate approach on the part of state and local officials. "We can't change a life unless we first save it," noted Teresa Jacobs, the current mayor of Orange County.
But while naloxone can bring a user back from the brink of overdose, it does little to help them stay sober. Shortly after receiving a dose of the drug, addicts are thrust into the physical and mental agony of withdrawal symptoms — the same symptoms that many take opioids to avoid.
Jo-Anne Stone, a certified addictions professional, urged the panel to shift focus to the critical importance of sober living facilities for long-lasting recovery: "Another thing we need to be working on is housing. We have to have housing for people when they get out of treatment, because they don't have anywhere to go … if they go back to their same place where they came from, they are going to end up [relapsing]."
Marvin Lilly, a Partner at Mind, Body and Soul Recovery Housing, echoed Stone's concerns, advocating for affordable rehabilitation care: "I want to talk about the funding side of recovery. We have [already] talked about the funding side of treatment."
"It's no longer a heroin epidemic, it's a heroin plague," added Phil O'Day, a recovering addict. While he recognized the life-saving potential of naloxone, he argued that increased access to the medication could only deal with the immediate crisis of an overdose. Additional measures would have to be taken by the state and local community to help people get, and stay, sober.
Debra Gilmore highlighted the urgent nature of the problem by describing the difficult time her son, Matthew, had gaining access to affordable recovery care. Unable to find treatment, he tragically passed away on August 17, 2015, the day the celebrated Orange County Heroin Task Force began. "I appreciate the help, but it was too late for him," she said.
If you're in the grips of a substance use disorder, it's critical that you find the help you need sooner rather than later. We're here for you – Call The Recovery Village today.
To improve access to recovery programs, the state must first increase the amount of money allotted to rehabilitation facilities. Many local stakeholders and concerned citizens condemned governor Rick Scott's choice to hold a series of workshops instead of classifying the opioid epidemic as a public health crisis, a move that would immediately open access to critical avenues of funding.
"We've been talking about this issue for a very long time," said Kendra Jowers, a local Orlando attorney. "But so far it doesn't really seem to me that that has translated to helping anybody. We still have — what? — seven to 10 people dying every day.
"When is the Governor actually going to do the right thing?" Jowers demanded.
Persistence Brings Progress
Citizens asked, and Tallahassee answered. The day following the Orange County session and just hours after the final opioid workshop in Duval County, Governor Rick Scott did what many have pleaded him to do for months: He formally classified Florida's opioid epidemic as a public health crisis. This will allow officials to tap into $27 million to use toward ongoing prevention, treatment and recovery efforts. Had a public health crisis not been declared, these funds would have remained inaccessible for several more months.
Kendra Jowers, the same attorney who spoke out against the governor's actions at the Orlando opioid workshop the day before, was ecstatic. "When I heard, it was glorious," she told the Orlando Sentinel. "I couldn't have awakened to better news. To have to wait for this funding to come through [the traditional channels] would only have meant more deaths."
While it's unclear how much of the $27 million will go toward increased access to inpatient rehabilitation and sober living facilities, the declaration is a sign that state representatives are taking Florida's opioid problem seriously.
"Florida is going to do everything possible to help our communities," Scott said in a prepared statement.
The Recovery Village shares this commitment to connecting substance users to the care they need. If you or someone you love is struggling with an opioid dependence disorder, help is closer than you think. Call us today to speak to one of our admissions coordinators and take the first step toward recovery.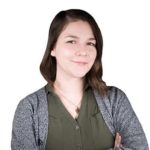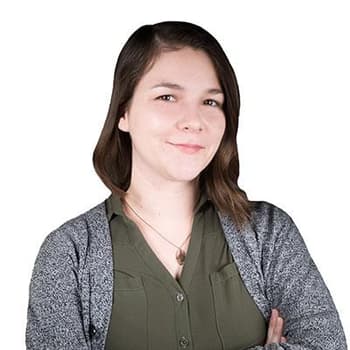 By – Megan Hull
Megan Hull is a content specialist who edits, writes and ideates content to help people find recovery.
Read more
Medical Disclaimer
The Recovery Village aims to improve the quality of life for people struggling with substance use or mental health disorder with fact-based content about the nature of behavioral health conditions, treatment options and their related outcomes. We publish material that is researched, cited, edited and reviewed by licensed medical professionals. The information we provide is not intended to be a substitute for professional medical advice, diagnosis or treatment. It should not be used in place of the advice of your physician or other qualified healthcare providers.